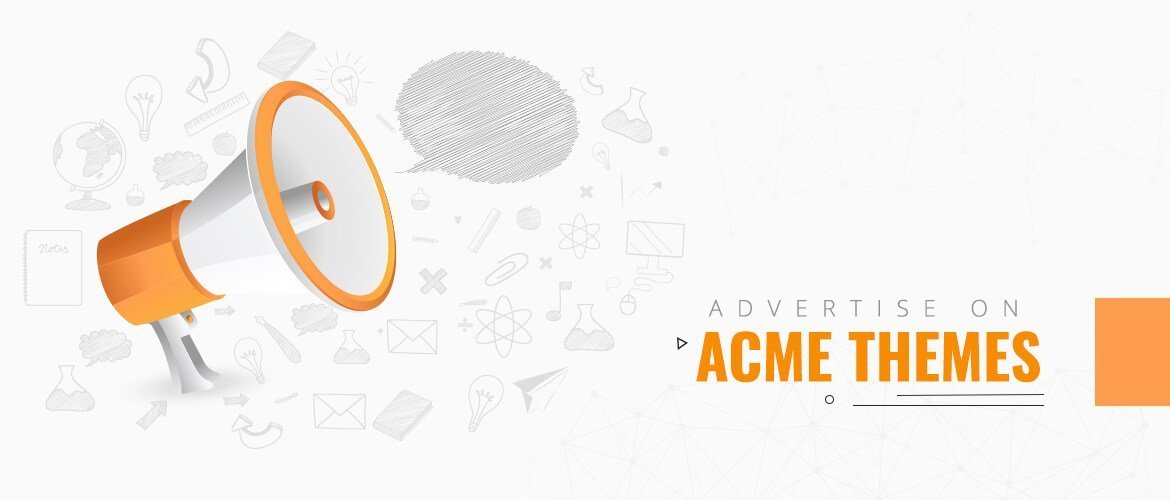 Want to promote your WordPress Products(For ex: Themes, Plugins)?
We would like to welcome you to our Acme Theme blogs. Every week our new unique blog is released. We get lots of visitors visiting our blogs. In fact, some of our blogs have been successful in coming at Page 1 in the google search ranking. If you intend to market your WordPress products whether its themes, plugins, add-ons, and others then we would be glad to help you out. Hence, we cordially invite you to advertise your products on Acme Themes.
Let's look at some example for listing articles:
Here are the different options for advertising:
1.Normal Listing (Cost: $99)
We will list your product on our blogs as per your choice. You can select the title of the blog you are interested in. We will place your product in a suitable and proper position in our articles.
2.Featured Listing (Cost: $199)
We will list your product in the top position of our blogs. We guarantee to get your product listed in that position for at least 3 months.
3. Promotional Guest Post (Cost: $199)
You can mention your products on our blog. You can write detail information about your product describing its significant aspect. It is very important to let you know that you can only post things that are genuine and not something which is vulgar or inappropriate.
4.Promotional Post (Cost: $399)
We will be promoting your product on our blog. We will review your product completely and point important things about it.
Note: 25% discount available if you make $500+ worth of advertising with us at once
Lastly, if you are interested in advertising your product then you can fill up the form below:
Contact us for Advertise: