Corporate Plus Pro: Make Your Own Skill Section
Make Skill section with Corporate Plus Pro.
Corporate Plus Pro theme is specially designed for corporate houses, business, freelancer, eStore etc. If the Corporate houses, business company and freelancers if want to add their own skills on-site front page as our demo, it is a simple process. You can make your own skill section on your site with few clicks. Please follow the below steps to know how to make it:
Create a parent page (Example "Skills")
Create others child pages and make the "Skills" page as the parent. Read here to know about create Sub/Child Pages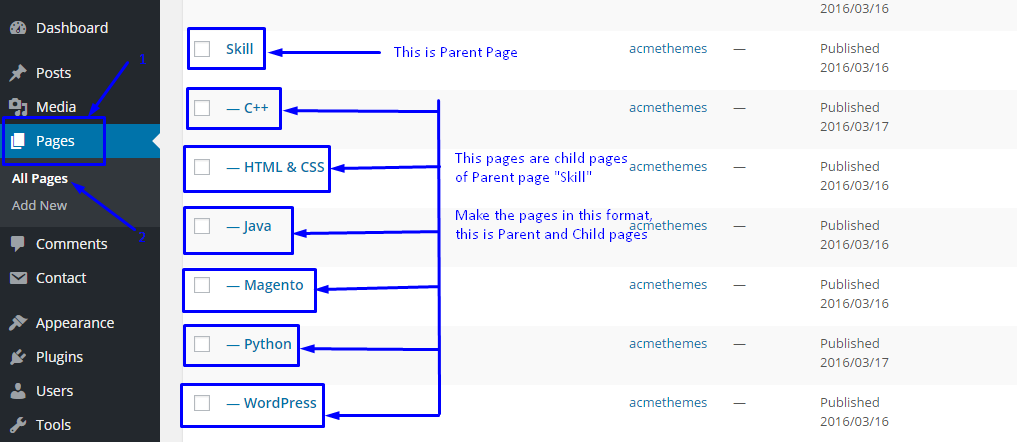 Please see the screenshot and this procedure while creating subpages.
First,
Go to Admin Menu
Go to Appearance > Customize > Pages > Add New
Give the Title of the page and enter the skill percentage (In Number )
Set this page as Child Pages of Parent page Skills
Click on publish button

After creating pages, you have to add that pages on AT Skills Section Widgets.
Go to Appearance > Customize > Widgets > Home Main Content Area
Add Widget AT Skills Section and select the Parent Page(Skills) and its child pages will appear as skills. Please see the screenshot below which help you to set the available options.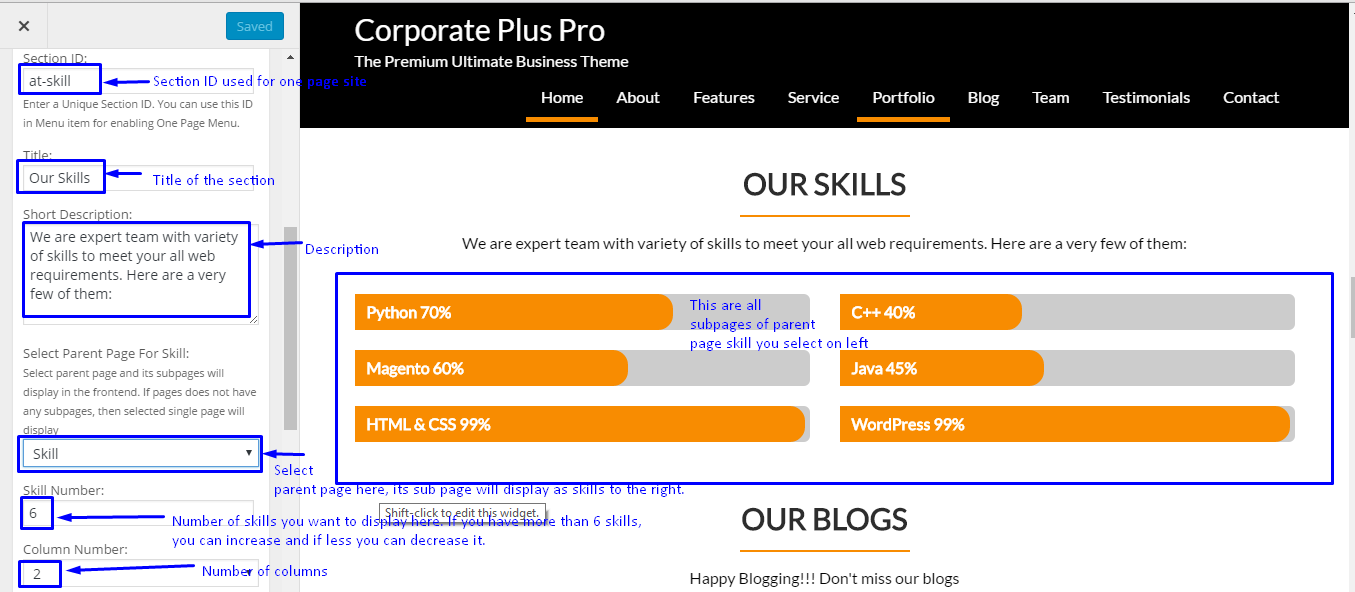 Hope, this article is helpful to make your own skill on your site. You can use the available other options for other widgets.
Is this article helpful? Please post your comment below.