WordPress tips everyone needs to know- Beginners Friendly
WordPress tips everyone needs to know:
WordPress is one of the best platforms in today's world. With the use of technology increasing in the world day by day, the website platforms are sky-rocketing too. Today, WordPress powers more than 39% of websites themselves all over the world.
WordPress is also one of the major platforms where one can be his/her's own boss. This platform helps you pursue your passion as well as helps you become independent with your own continuous dedication and hard work.
Today, more than 500 websites are being built every day and it is believed that 17 new posts get published every second on average. Over 19.5 million websites across the world use this very platform and are searched on Google more than 27 million times.
17 new posts get published on WordPress every second on average.  WordPress is searched on Google more than 37 million times in a month.
For those people who are new to this platform, welcome to the club. Firstly, launching a website can be a little confusing or intimidating, but with the help of some tips and tricks in this article, it will make it easier for you. Also, if you need some guidance, this article will definitely help you. If you are a professional blogger, you might be interested in positions on Jobble.
Choosing the right hosting plan
All of us know that WordPress is an open-source content management system. WordPress is one of the tools to create and manage a website. With this platform, you can build any type of website you're interested in.
But, the misconception people have is that the platform itself hosts websites, which is totally false.
WordPress itself doesn't host any website. It recommends three different web hosting options:
You can use any web hosting provider, nevertheless, it should meet the Minimum Hosting requirement of WordPress. Your host provider should have a MySQL version of 5.6 or higher or MariaDB version 10.1 or higher, a PHP version of 7.3 or higher, and HTTPS support.
There are lots of different options to choose from in web hosting.
You'll have to find the type of hosting you need for your website after you find the best web hosting provider. VPS hosting, Shared hosting. dedicated servers and cloud hosting are the most popular options.
Choosing the right plan and host from the beginning is pivotal. It's very important for you to find a plan that gives you enough resources to meet your traffic needs, especially when choosing services from cheaper web hosting providers.
When you pick up the wrong hosting plan it may lead up to slow loading times, crashes, and downtimes. Also, one should keep in mind that changing hosts down the road frequently can be a pain.
There are hundreds of options to choose from when it comes to web hosting. The most popular options include VPS hosting, Cloud Hosting, Dedicated Servers, and so on.
Also, you should keep in mind that choosing the right hosting plan is very important which gives you enough resources to meet your traffic needs. If you pick the wrong hosting plan, it may end up with slow loading at times, crashes. So, Choose your hosting plans accordingly.
Find a quality theme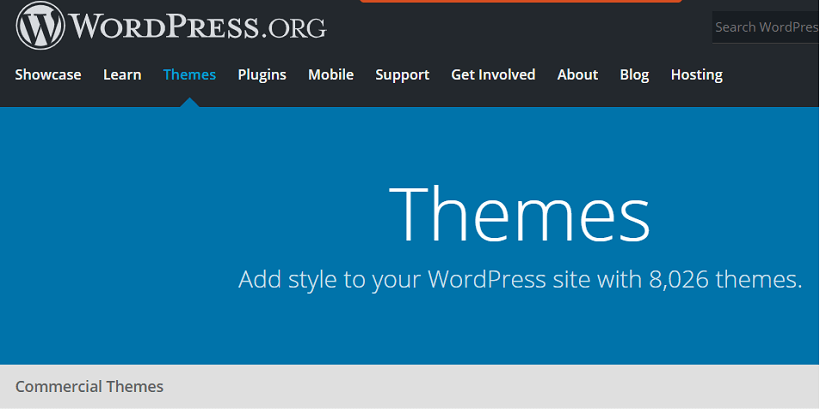 It is a very important thing to get done when you're building an online presence. We should keep in mind that the theme you select can literally break or make your website. The theme you choose determines how your website looks and also governs much of the backend.
There are thousand+ of themes you can choose from. So, don't rush when you pick a theme. The themes you choose for your site should be based on the type of website you have. For example, the Best Free WordPress theme for a tech blog is completely different from the Best WordPress theme for health and fitness.
Before you choose a theme, always look at the live demos, get a better idea of the look and feel of a theme and make sure that any theme you install is mobile responsive.
Use Google Analytics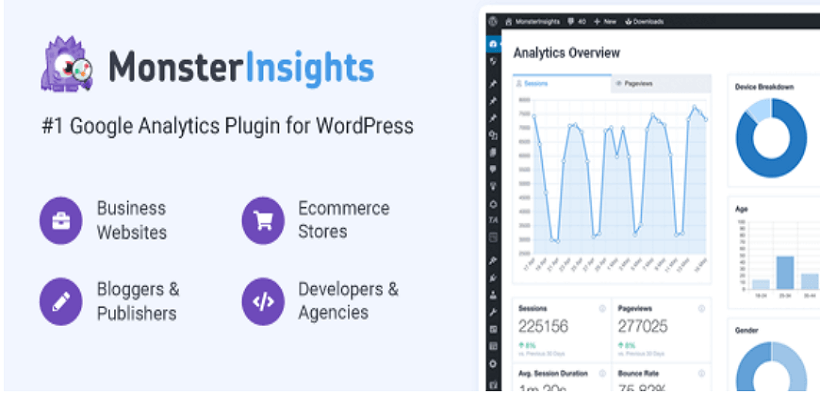 With the help of google analytics, you can measure and know how your site is doing as WordPress itself doesn't give you enough information.
Google Analytics plugin helps you view all your data directly on your WordPress admin dashboard.
Install a plugin for SEO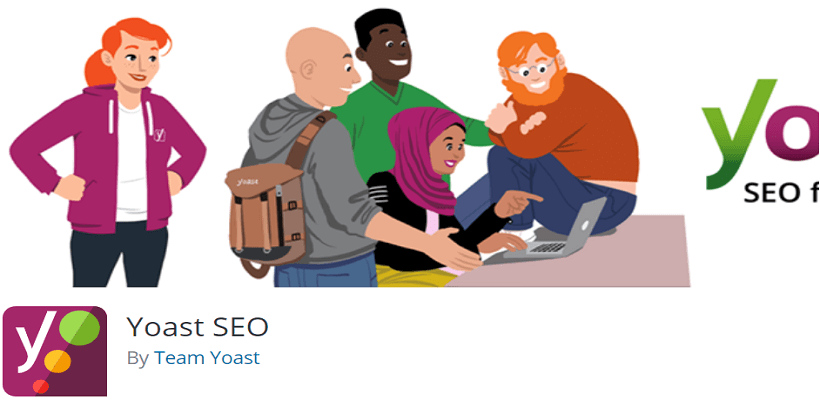 With Google Analytics, you may also want to use SEO plugins. There are many options out there.
I'd personally recommend using Yoast SEO. A proper SEO strategy is a must for a WordPress site. Without these, you won't get much organic traffic. SEO needs to be a top priority if you want maximum organic traffic. Your main focus should be on increasing free traffic.
Yoast SEO makes things easier for you and it will analyze keywords and content to make things easier for you and make sure you're taking the right approach.
Don't install many plugins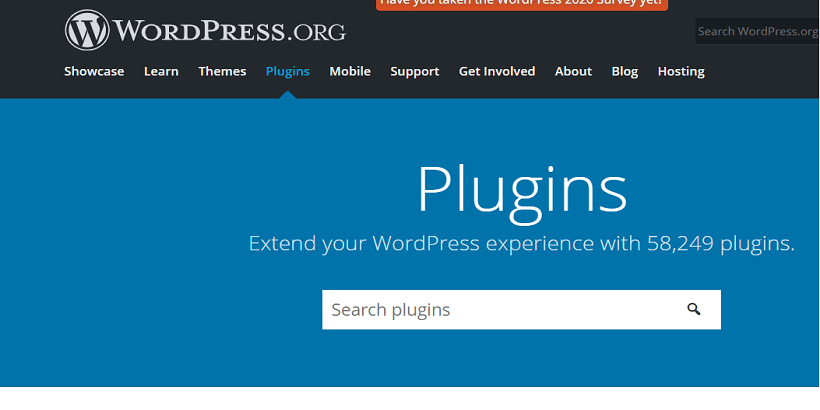 This obviously looks kind of inconsistent with what I just mentioned about using Yoast SEO and Google analytics.
We should only install such plugins that are beneficial for our sites. Installing too many plugins may lead to diminishing or even negative returns.
Only choose and install such plugins that are beneficial for you. If you're confused about which plugin to use, here you can check it out:
Essential WordPress Plugins For New Website
Compress images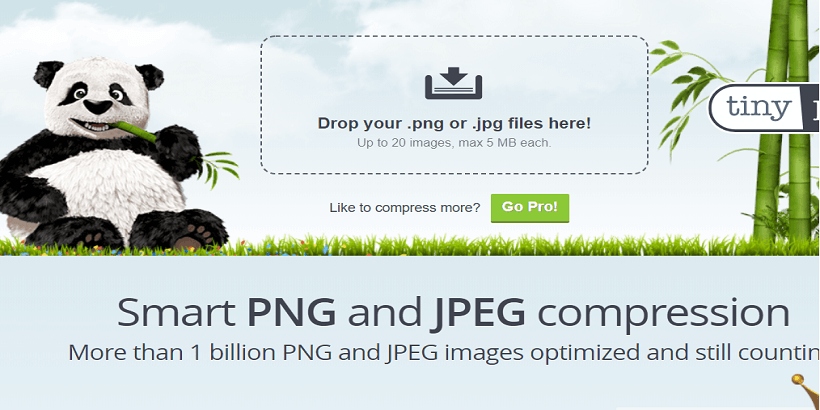 High-resolution images are one of the ways to slow down your website. You should use as many images as possible all over your site, and you should not shy away from using many images in your posts.
But, the media files are large and may result in slower loading sometimes so, every image should be compressed before it is published.
I'd suggest you  tiny.png. This tool is very easy to use and helps you compress your image without forcing you to download any software.
To compress images on WordPress, you should install a plugin.
Modify your permalinks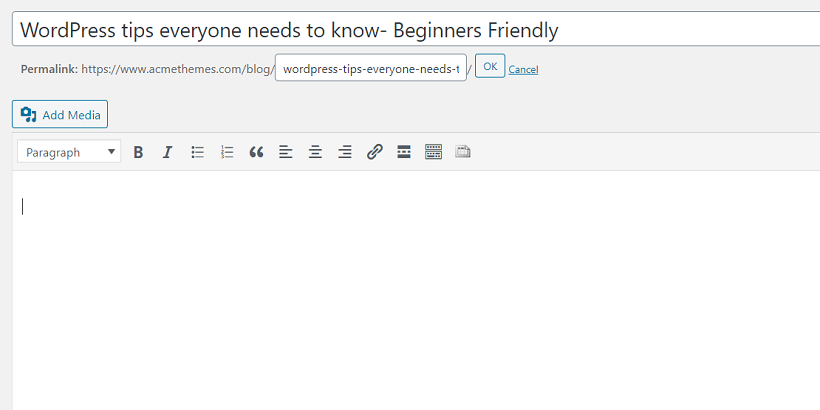 Permalinks are the part of the web address that comes after a domain name. They are the web address of the blog posts and each individual landing page.
Every time you create a new post, it automatically generates a new permalink by default. But keep in mind that these default needs to be changed before you publish the page. Permalink keeps everything organized and can be used by search engines and site visitors for accessing content.
Proper use of heading tags and meta tags
Meta tags appear in SERPs and you must have seen that before. Meta tags and title tags are very important and have SEO benefits. You must use proper and attractive meta tags.
Heading tags are used within your content. Can you imagine trying to read a post without headers? The size of the text will change according to the type of header used. For example, H1 is the biggest tag and is considered the most important and H6 tags are smaller.