Best Elementor Alternatives
You probably know how popular Elementor is in the world of page building. But it is not the only page builder that has pulled off; there are several Elementor alternative page builders that are flourishing. Page builders like Gutentor, SiteOrigin, and Divi have captured a huge portion of page builders' market. And for good reasons.
You are here and I am assuming you are fed up with Elementor. And you are in the hunt for something else.
There could be any reason that you want to go for Elementor's alternatives. Maybe Elementor is too mainstream and everybody is using it. Or maybe Elementor is a bit expensive as compared to other page builders. Other common downsides of Elementors that baffle people are –
It is quite a heavy plugin; your site may load at a speed of a tortoise
Elementor makes you pay every year & there is no lifetime option
It has a slow customer response
Removing Elementor results in loss of all your content and the styling ( if you create a page with Elementor, you cannot edit the page with the WordPress editor)
Enough! I could go on with the list, but I don't need to. Because you have already made up your mind to use Elementor's alternatives.
Here are the top 5 best Elementor alternative page builders in 2020.
Gutentor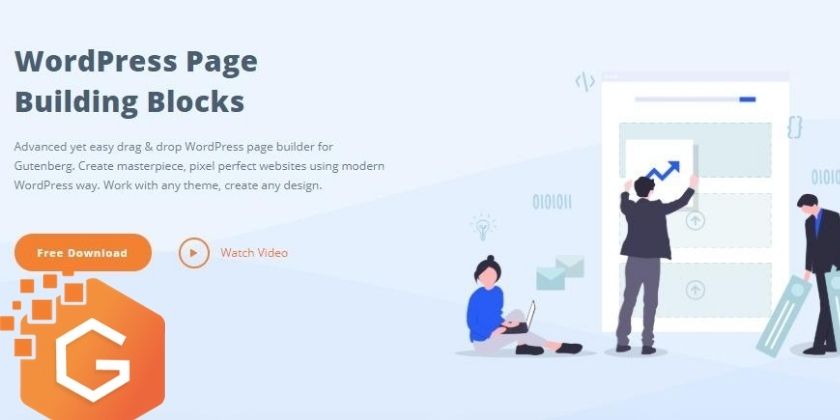 We put Gutentor at the top in the list of the best Elementor alternatives and for good reasons. Gutentor is the most advanced yet easy-to-use drag & drop free WordPress page builder built for Gutenberg.
The plugin enhances the Gutenberg editor with its wide range of beautiful blocks to design and build your webpages and the entire website. It also has pre-built modules, widgets, and templates that you can import in a click to build your website.
Gutentor promises that anything is possible with this page building blocks and is suitable for any professional – designers, developers, agencies, freelancers, marketers, entrepreneurs, bloggers, and website owners.
From video popups, infinite color & typography options, layout building options, to import/export options, the possibilities are endless with Gutentor Page Building Blocks.
Key Features of Gutentor
Customization at a different level
Numerous pre-made modules, widgets, and templates
Import/export options
Video popup and video background
Compatible with most of the WordPress themes
WP Bakery Page Builder
Another great alternative to Elementor is WP Bakery Page Builder. It is one of the most popular page builders at the present and it has over 400,000 sales on Code Canyon.
WP Bakery Page Builder provides you both front and backend editor so you have full control over your site. It comes with more than 100 pre-built templates and the most impressive theme about this page builder is – it has more than 200 unique add-ons.
The page builder works seamlessly with popular WordPress plugins like WooCommerce and Yoast SEO. So, you can be assured about the plugin compatibility with WP Bakery Page Builder.
Key Features of WP Bakery Page Builder
User-friendly interface
Over 50 content modules
100+ pre-made layouts
Numerous third-party plugins built for WP Bakery Page Builder
Integrated theme builder
Beaver Builder
Beaver Builder is a free (and paid) page builder plugin for WordPress that has over 300,000 active installations. With this plugin, you can easily create amazing layouts on the frontend of your site.
The page builder has dozens of appealing page templates that you can use on your website. In comparison to other page builders, Beaver Builder looks quite simple. Having said that, we also want to stress the vast range of styling options it offers. You can easily create custom layouts with this page builder.
The free version of Beaver Builder offers you six unique modules – Audio, Photo, Text Editor, Video, HTML, and Sidebar. It has 30 free layout options at the beginning. You can just any of these templates and replace the contents to built your site instantly.
Beaver Builder works with most of the WordPress themes. Besides, another impressive feature of this WordPress page builder it transfers contents to the WordPress editor even if you decide to stop using Beaver Builder.
Key Features of Beaver Builder
Over 30 ready-to-use templates
Drag-and-drop page builder
Compatible with all themes
Import and export templates' pages
30 page elements modules
Divi Builder
Divi is a popular visual drag-and-drop page builder with which you can create almost any kind of design. It is WYSIWYG (What You See Is What You Get) editor which means you will be able to edit the content in a form that appears similar to the one that will be displayed as a finished product.
Divi Builder is built by Elegant Themes and it comes as a theme and plugin. So, you have the option to pick whether you want to choose the Divi theme or a theme from some other theme companies.
Although Divi does not have a free version, it is a widely popular page builder. It lets you design any kind of design and offers you over 140 designs,
With this page builder, you can make any type of custom layout instantly and save those layouts for future use. Not just that, you can also export the design you made from one Divi installation to another. How amazing is that?
Key Features of Divi Page Builder
Lightweight
Quick customer support
Inexpensive and comes with more flexible pricing options
Very active Facebook community and forums
Page Builder by Site Origin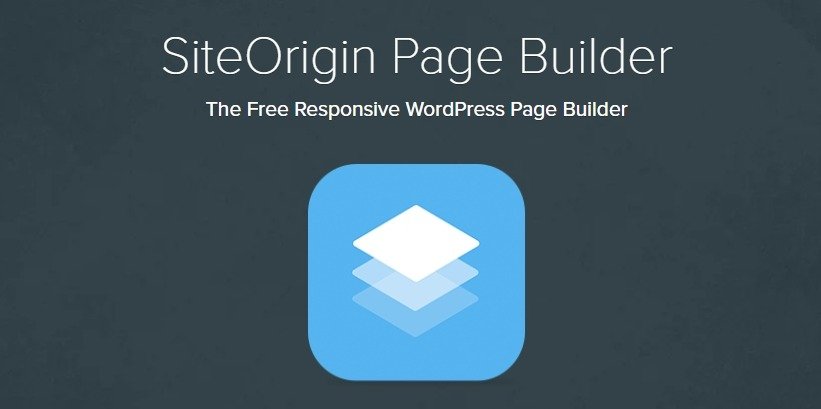 Page Builder by Site Origin has over 1 million active installations and there are so many reasons why such a huge number of people love it. It is one of the most popular WordPress page builder plugins at the present.
This is a simple but powerful page builder plugin with which you can build responsive column-based content on your website. Your content will be fully responsive and mobile-friendly.
Its intuitive interface looks similar to that of WordPress. So, you will find it easy to work with it. Since it works with standard WordPress widgets, you will easily find the widget you need.
Key Features of Page Builder by Site Origin
Completely free basic version
Live preview while creating and editing a page
Fully supports rows and widgets custom styling
Over 20 elements in the premium package
Summing up,
These are the best alternatives for Elementor Page Builder. Among them, Gutentor is the best one if you want a free page builder that is lightweight but insanely customizable. Site Origin and Beaver are also highly rated ones.
If you still want to weigh other options, don't forget to check Themify, Brizy, Visual Composer, Oxygen, Genesis Pro, and Thrive Architect.