Best Email Marketing Services for Small Businesses
Best Email Marketing Services for Small Businesses
Are you still up for email marketing in 2022?
Email marketing is regarded as one of the most economical marketing strategies for small businesses. This type of marketing itself sees a 4300 percent return on investments in the US according to the Direct Marketing Association.
Email marketing is very easy to manage and allows you to establish contact with your customers by giving them full control.
It mostly depends upon email marketing software as it ensures your email is delivered. Therefore, you must be very careful to choose the best one for yourselves so choose wisely. You have to be very careful or else you will end up paying more for less quality with terrible email deliverability and few marketing features.
What is a must in a good email marketing tool?
Good email marketing services should allow their users to create highly engaging email newsletters with a drag and drop editor i.e. a convenient user interface.  It should allow you to easily send many emails that are actually personalized and aimed at easily without any work.  Good service providers should make it easy to manage users' contact links, track the performance of email marketing campaigns, and segment users into groups. The most important factor to be considered while looking for a good email marketing tool is to ensure that the email campaigns do not end up in the spam folder.
Constant Contact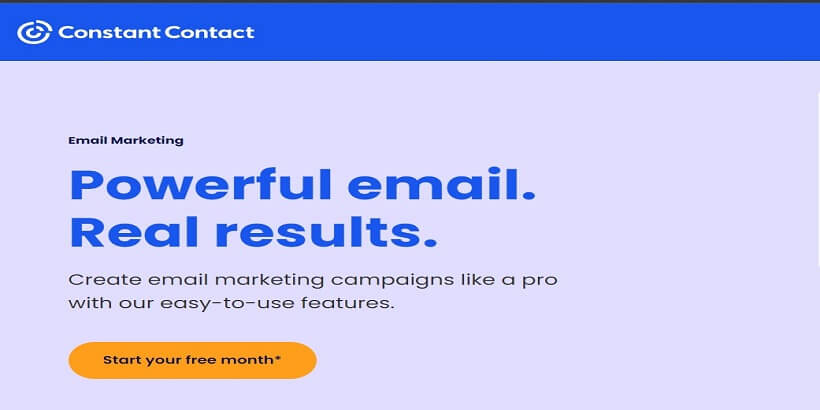 Constant Contact is one of the wide-reaching and fastest-growing email marketing services in the world. This is very beginner-friendly and is the most easy-to-use email marketing service. It makes it easy to manage your contacts, email templates, email lists, the marketing calendar, and more. Their drag-and-drop email builder enables you to effortlessly create new emails that look good on brand without any knowledge of coding. It makes it easier to add texts, videos, images, polls, coupons, and events to any message effortlessly. This same platform provides mobile-optimized, 100+ pre-built templates.  It's one of the most welcoming platforms for people who aren't "techy". These people will find themselves building much more exquisite. With this service provider, users can track the results of your campaigns instantaneously. Users will directly be able to see everything from open rates to click-through rates.
Free Plan:  Comes with  a 60-day free trial
Premium Plan: The premium plan starts at $9.99/month
HubSpot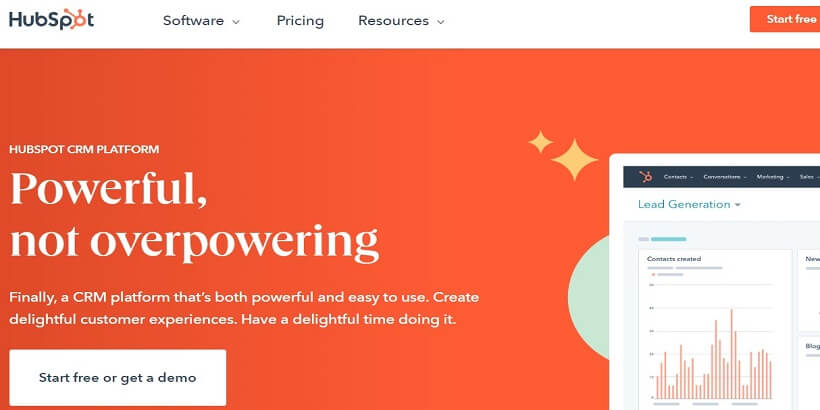 HubSpot is another most popular software in the email marketing space and CRM. The service they offer is free to start and it accompanies by a lot of powerful automation features that are designed to grow your business. These very platforms enable you to use their drag-and-drop email builder and section templates to create a completely custom newsletter that goes with your brand's colors and personality.
Free plan: Enables  you to send 2,000 emails and store an unlimited number of subscribers
Premium Plan: Starts at $45/month
Convertkit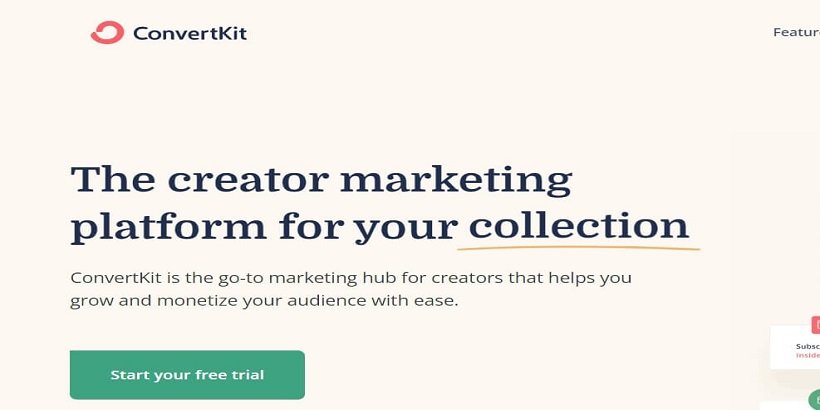 Convertkit is one of the best marketing platforms that help creators grow and monetize their audience easily.  It gives users the flexibility and fluidity desired in email campaign creation and then execution. This platform gives users great performance and increased productivity. The automation features help you save time. It is easy to use and is cost affordable compared to other software. The automation feature enables you to view the whole layout of your funnel.
Free Plan: It allows you to start building your audience with many features like forms to choose from unlimited landing page templates and manage up to one thousand(1000) subscribers.
Premium Plan: The premium plan ranges from $29 to $4000, depending upon the number of subscribers you have.
Send in Blue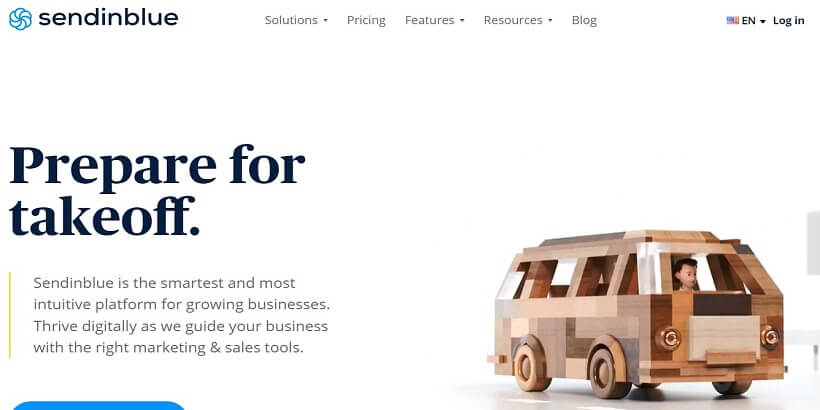 Send in Blue is one of the leading and named one of the top software companies and is rated as the best marketing automation platform for SMBs. It is an absolute SMS and email marketing software for businesses.  This platform is very easy to use and comes with excellent tools to create highly engaging and beautiful emails.  It includes beginner-friendly marketing automation tools that enable users to create workflows for automatic follow-up emails, send transactional emails, and segment users.  SendinBlue offers a separate  SMTP bulk email marketing service that you can use to power transactional or automated emails for your WordPress site.
Free plan: This marketing platform offers a completely free email marketing plan for unlimited contacts.
Premium plan: This plan starts from $25 per month. To include SNS in your account, the pricing will differ based on your requirement.
Drip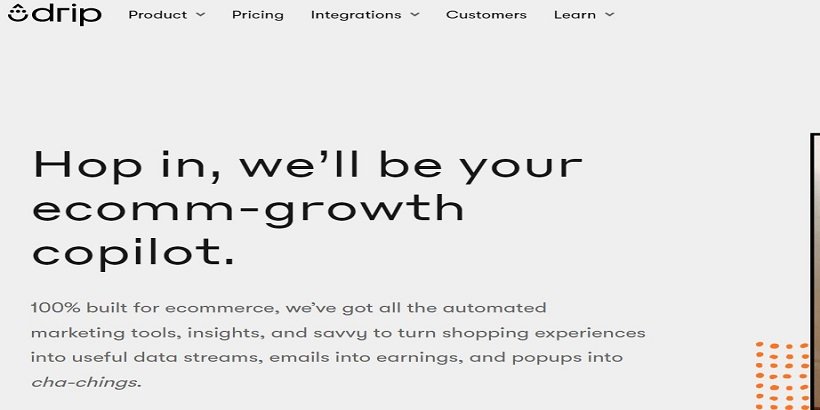 Drip is another most powerful email marketing platform for markets, eCommerce site owners, and bloggers to have conversations with their subscribers/followers through emails. It is 100% built for e-commerce. This platform tracks the number of subscribers, signups, eBook downloads, quote request,s and more to fetch measurable data. It enables you to track conversion rates to make sure you're making money online.
Free plan: Free if you have less than 100 subscribers
Premium Plan: The premium plan starts at $49 per month
Hope you enjoyed reading this article!