Best Free Ajax Search Plugins for WooCommerce
In this article, we've handpicked some of the Best Free Ajax Search Plugins for WooCommerce.
Category Ajax Filter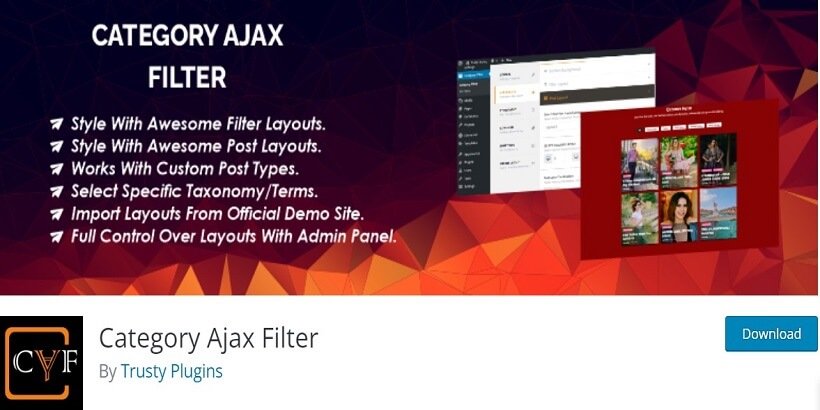 Category Ajax Filter is another best free ajax plugin that selects specific taxonomy and terms to show on the front end. This fantastic plugin uses ajax requests to filter the posts with many pre-built layouts.
It uses an awesome admin panel to control everything on the front end like filter color combination, filter layouts, post color combination, pagination, font size, and font family. This will help users filter your articles or blogs with ajax now. The plugin will work with taxonomy selection and specific terms too
. It will help select taxonomy, categories, and tags to filter the blog posts with ajax/without page reload. Here, pagination will work without any page reload options.
Ajax Search Lite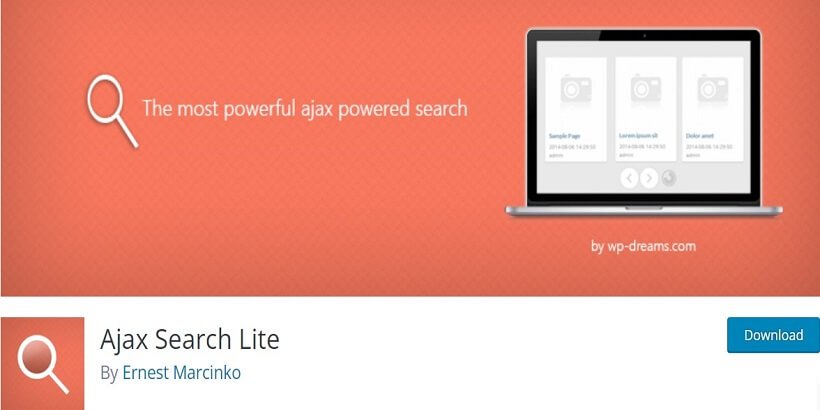 Ajax Search Lite is one of the biggest options for every website.
This incredible plugin offers a fast search that has checked posts, pages, and customers as well. The plugin is mobile-friendly which is the most essential in today's generation.
Overall, it comes with one of the sleekest designs.
It is free to use and its premium version is integrated with WooCommerce, BuddyPress, and other popular major plugins.
FiboSearch – Ajax Search for WooCommerce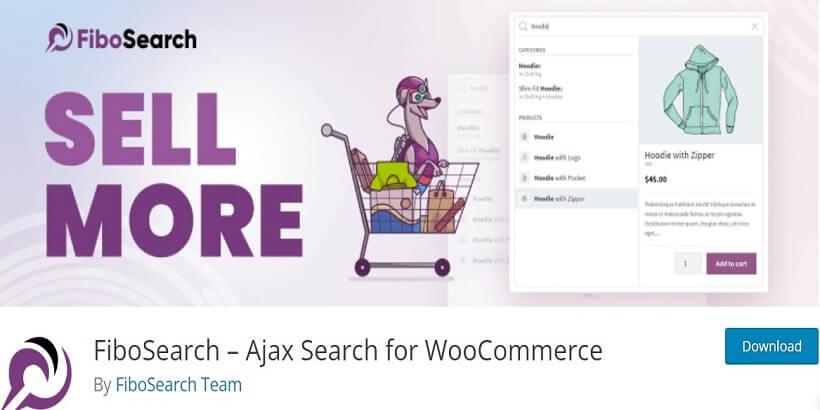 FiboSearch is another popular WooCommerce product search plugin. This plugin gives users a well-designed advanced Ajax search bar that comes with live search suggestions.
The plugin provides advanced search with live suggestions to help your customers expect smart product searches. It is a must-have feature for every online business that can't afford to lose customers.
This plugin comes with many features including search by product title, long and short description, search by SKU, show product image, product price, and product description in live search results. It comes with a mobile-first feature with a special mobile search mode for better UX.
The plugin comes with a personalization option.
Advanced AJAX Product Filters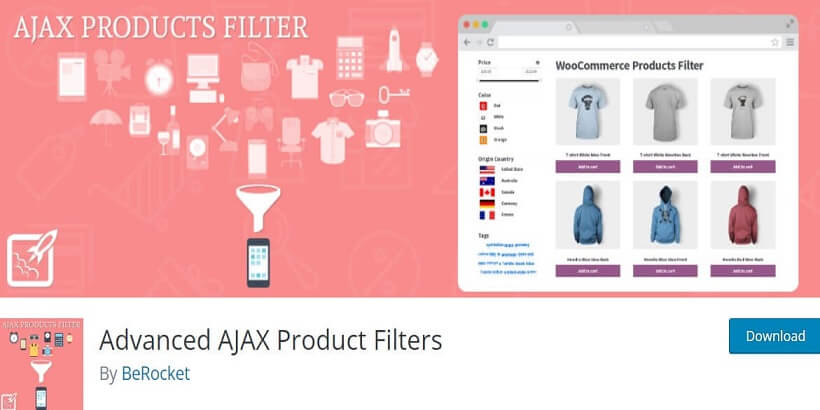 Advanced Ajax Product filter is an incredible and convenient WordPress plugin. This plugin provides additional filtering and functionality for WooCommerce stores. This plugin has impressive product filtering capabilities.
In this plugin, Items can be easily filtered. The items will be filtered according to product categories, customs, attributes, tags, taxonomies, prices, and more. It comes with checkboxes with images or colors, a range slider, a tag cloud for tags, a dropdown menu, and checkboxes are widget options.
Also, the plugin is highly customized and widget titles are easy to alter in the settings menu. This plugin can easily simplify customers' product searches on your site and make it easier for customers to find what they want.
SearchWP Live Ajax Search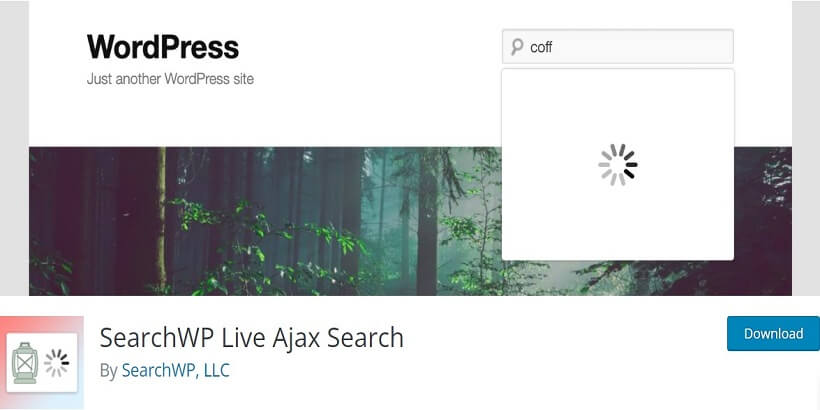 SearchWP Live Ajax Search is another best free Ajax Search Plugins for WooCommerce. This WordPress theme enables Ajax-powered live search for your search forms. The plugin is designed to be a developer's best friend. It aims to stay out of your way but it allows you to customize everything about it.
Also, this plugin comes with an incredible setup to work with WordPress themes and uses a template loader to display results. It comes with a template-based approach that allows users to seamlessly customize users SearchWP Live Search Implementation without creating a huge mess.
This theme can be easily customized and the results are based on a template loader that allows SearchWP Live Ajaz Search to stay out of users' way.
YITH WooCommerce Ajax Product Filter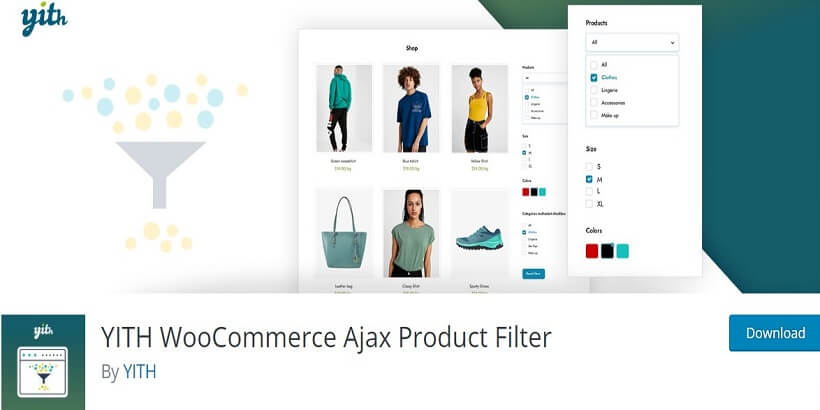 E-commerce product filtering is another must-have tool that helps customers narrow down the products customers are looking for. YITH plugin will help customers find the exact product people are looking for.
This reliable product filtering tool allows visitors to appreciate and enjoy the catalog of the website. This plugin enables you to create unlimited presets and show the filters on standard WooCommece pages or custom pages created with Elementor or Gutenberg.
It helps you to add your filters anywhere by using the built-in widgets, Gutenberg block, or shortcode. The plugin comes with a beautiful modern design that is suitable for almost all kinds of themes or shops.
WordPress Infinite Scroll – Ajax Load More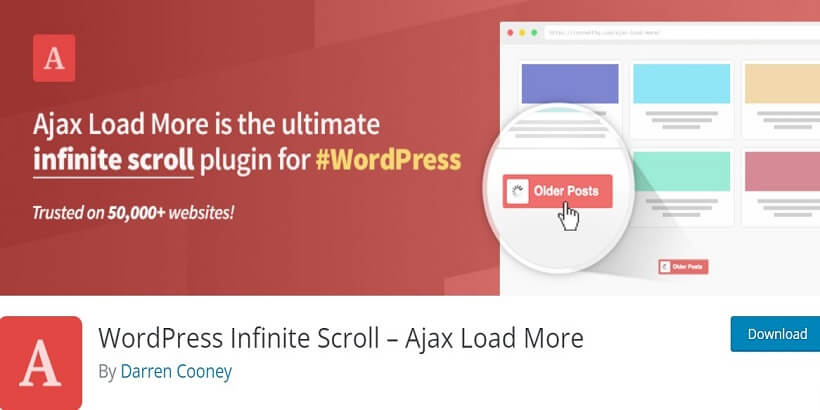 Ajax Load More is an incredible plugin that is designed to be compatible with eCommerce plugins such as Easy Digital Downloads and WooCommerce. This amazing plugin comes with the most popular auto scroll WordPress Plugin.
The plugin uses Ajax-based queries to load elements on posts, single pages, comments, etc. This plugin is fully customizable and consists of a lazy loading feature that enables users to load the details only when displaying or scrolling.
It comes with a repeater template functionality and a handy shortcode builder.  With this plugin,  you can easily customize your web template by ensuring content that matches your website's other contents.
I hope you enjoyed reading this article.
Check our recent articles: