Best Free AdSense-Friendly WordPress Themes
Monetizing a WordPress website through Google AdSense can be a profitable way to generate revenue. However, selecting the right theme that seamlessly integrates with AdSense is crucial for ideal performance.
A well-designed AdSense-friendly WordPress theme not only enhances user experience but also maximizes ad visibility and click-through rates. In this article, we'll explore the top 7 free AdSense-friendly WordPress themes to help you monetize your website effectively.
Please check it out:
Restaurant Recipe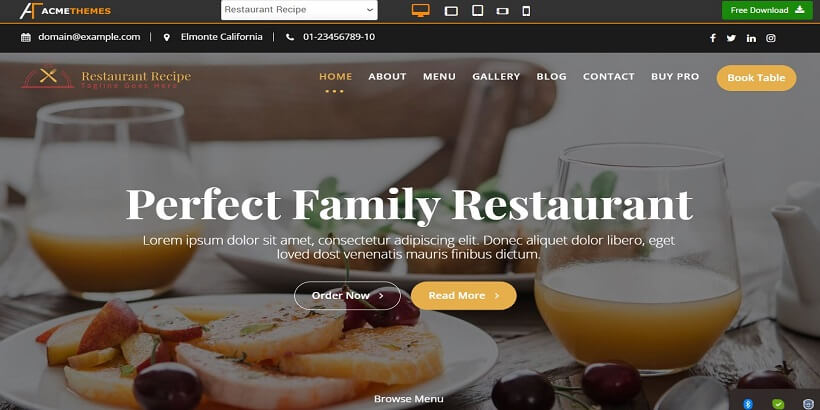 The Restaurant Recipe WordPress theme is tailored for establishments that serve food and drinks. The sleek and fashionable layout of this theme facilitates restaurant owners to showcase their menu items, dishes, and culinary innovations in a mouthwatering way. A simple and natural interface is provided by the theme, which enables novice users to tailor and establish without difficulty.
Furthermore, with these amazing WordPress Themes, users may tailor their website with various color options and Google Font integration. Across various screen sizes, the theme maintains its layout and graphics. By combining online booking and plugin support, acmethemes.com's Restaurant Recipe theme helps restaurateurs create an appealing digital presence.
SuperMag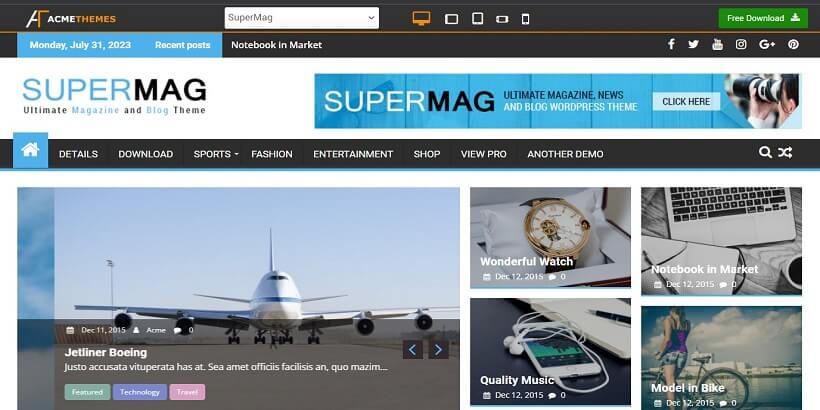 The SuperMag WordPress theme is a powerful and feature-rich theme developed by Acme Themes. This theme is ideal for creating professional and content-rich online magazines, news portals, and blogs. With SuperMag's clean, modern design, you can focus on your content rather than its design. This theme offers a wide range of customization options, so you can easily customize the look and feel of your website. You can easily monetize your site with the AdSense integration, which seamlessly integrates ads into strategic positions.
The responsive layout and cross-browser compatibility of SuperMag ensure your content and advertisements look great on all devices. It is an excellent choice for anyone seeking a top-notch AdSense-friendly WordPress theme, whether you are a veteran publisher or a beginner.
Timeless Minimal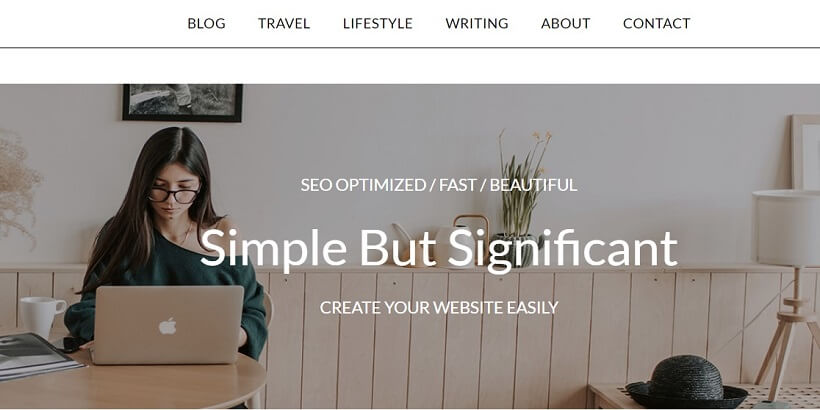 A timeless minimal WordPress theme focuses on essential elements without unnecessary clutter. This theme comes with classic and timeless appeal, making them suitable for various types of websites, such as blogs, portfolios, and small business sites. They offer a clean and uncluttered layout, making it easy for visitors to navigate and find the information they need.
Timeless minimalist themes prioritize understandability to optimize content's effectiveness and seize reader interest. Minimalist design of these themes enhances the overall experience for users with its elegant appeal. Both rookies and veterans can showcase their content with style and flair by deploying timeless minimal WordPress designs.
ColorMag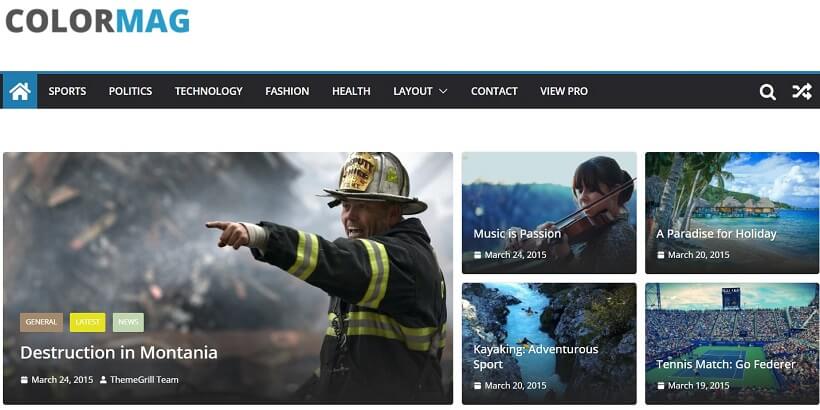 ColorMag is a popular WordPress theme designed for creating beautiful and incredible websites. It's a user-friendly theme that is easy to use and beginner friendly. With ColorMag, you can make your website look visually stunning with its wide range of color options and customizable layouts. The WordPress theme is well-suited for various types of websites, including magazines, news portals, blogs, and online stores. The theme comes with a responsive design, that enables your website to look great on any device, whether it's a computer, tablet, or smartphone.
Moreover, this theme also offers various customization options, allowing you to personalize your website to match your style and branding.
Best Listing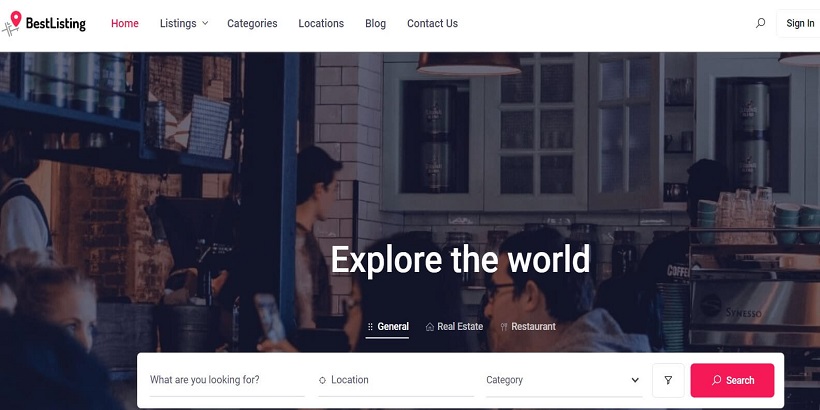 The Best Listing WordPress theme is a special design for websites that want to showcase various types of listings, like directories or catalogs, in an easy and attractive way. This theme makes it simple to display information about businesses, services, products, or any other items you want to list. It organizes the listings in a user-friendly manner, allowing visitors to search, filter, and explore the content effortlessly.
Moreover, this theme theme provides a visually appealing layout with eye-catching images and clear navigation, making it easy for users to find what they need. With this theme, creating a professional and organized listing website becomes a breeze, even for those without advanced technical skills.
Adventure Tour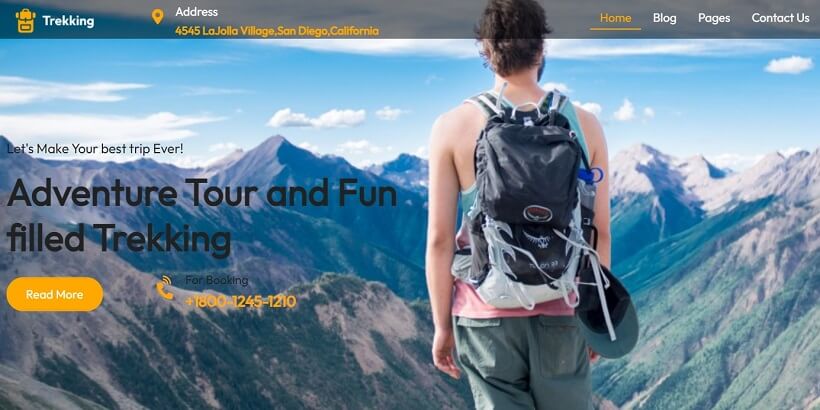 Adventure Tour WordPress theme is a special design for websites that want to offer thrilling and exciting adventures to their visitors. It's like having a super cool and attractive outfit for your website, making it stand out and catch everyone's attention! With this theme, you can easily create a website that enables you to showcase various adventure tours like trekking, rafting, or exploring beautiful landscapes. It's user-friendly, so you don't need to be a tech expert to set it up.
Furthermore, this theme allows you to display stunning pictures, detailed tour information, and customer reviews, making it easy for people to choose their dream adventure. Whether you have a travel agency or run adventure tours, this theme is your perfect companion to attract more adventurers.
Vinyl News Mag

Vinyl News Mag is a WordPress theme specially designed to create a user-friendly and attractive online magazine or news website. This theme is a special design template that you can use to make your website look really cool and professional without needing to be a web design expert. With this theme, you can easily organize and display your articles, photos, and videos in a stylish way that keeps your readers engaged.
Also, the theme comes with various customization options, so you can make your website look unique and match your own style. Whether you want to share news, stories, or any other content, Vinyl News Mag makes it easy and fun to create a fantastic online magazine that stands out from the crowd.
Choosing the right AdSense-friendly WordPress theme is crucial for any website owner looking to monetize their content. Each of the themes mentioned in this article offers excellent AdSense integration, user-friendly layouts, and various ad placement options.
I hope you enjoyed reading this article.
Please check out our other recent articles: