WordPress.com Vs WordPress.org: Which is better?
Creating a website is a necessary step in today's digital landscape., WordPress, the world's most popular content management system (CMS), offers two primary platforms for building websites: WordPress.org and WordPress.com. Their respective hosting models, flexibility, functionalities, and pricing demonstrate remarkable divergence. We will contrast WordPress.org and WordPress.com to assist you in making an enlightened choice.
A lot of people are wanting to learn the difference between WordPress.com and WordPress.org. Let's see which one's better for your website.
Even though the two of them have the same name, they are very different as they are two different tools and come with different features.
Here I'll let you know the primary differences between the two of them.
WordPress.org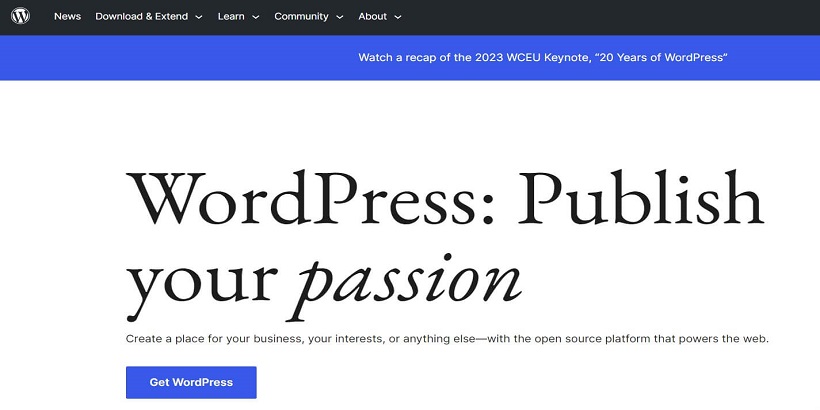 The self-directed version of WordPress is WordPress.org. The platform offers an unrestricted source code for users to download and deploy on their selected web server. Hosting your website independently grants you total authority over its management, providing unmatched adaptability and personalization possibilities.
Hosting and Control
The platform allows users to opt for their preferred hosting provider., The selection of hosting depends on your monetary limitations and technological needs. Skilled developers can make comprehensive modifications to the website by accessing its underlying code, thanks to this control.
Themes and Plugins
WordPress.org grants users access to a vast collection of themes and plugins., These enhancements allow you to build a visually striking and functionality-rich website matching your distinctive vision and commercial goals.,
Monetization
Various monetization alternatives are available through WordPress.org, rendering it an optimal choice for bloggers, online retailers, and businesses aiming to generate income via diverse means.
Costs and Maintenance
Free website software does not translate to free hosting or maintenance costs. Website upkeep necessitates financial planning for these expenses: hosting, domain registration, premium themes/plugins, and occasional developer help. Some technical expertise is necessary to ensure your website's continuous security, backup, and update status.
WordPress.com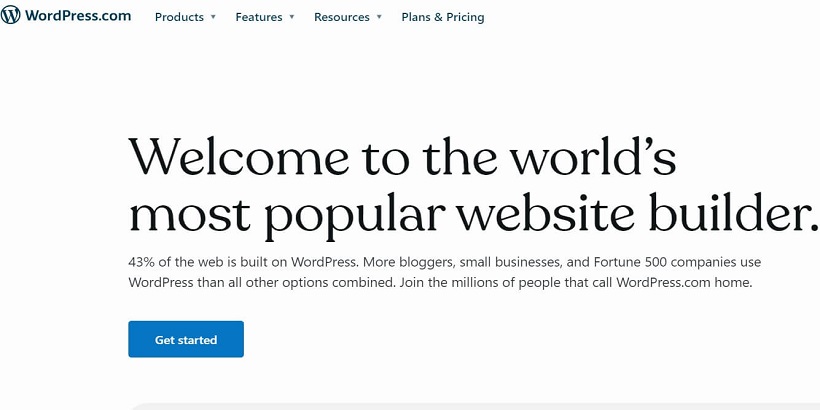 Whereas WordPress.com provides a simpler alternative for constructing websites through its streamlined user interface. It enables users to concentrate on content generation by handling the complex technical tasks of hosting, safety, and upkeep.
Hosting and Ease of Use
The platform manages hosting responsibilities for its members. The ease offered is a major draw for inexperienced users. Lack of coding expertise does not hinder content production with the user interface.
Themes and Plugins
WordPress.com lacks the vast variety of themes available through WordPress.org. Free account holders encounter obstacles in tailoring themes and installing plugins. Only the Business plan permits integration with outside plugins.
Monetization
While both platforms offer monetization capabilities, WordPress.com has additional restrictions. The free plan restricts users from displaying external ads. Unlocking premium monetization capabilities necessitates subscription to more expensive plans.
Costs and Limitations
WordPress.com provides a free plan with constrained capabilities., Upgrading grants entry to enhanced capabilities including tailored domains, revenue streams, and greater storage, yet may become more pricey eventually.
Key Differences are:
| Aspect | WordPress.com | WordPress.org |
| --- | --- | --- |
| Hosting | Hosted on WordPress.com servers | Self-hosted on your web hosting |
| Customization | Limited customization options | Full control over themes and plugins |
| Themes | A limited selection of themes | Ability to install any theme |
| Plugins | Limited plugin options | Ability to use any WordPress plugin |
| Monetization | Limited monetization options | Full control over ads and monetization |
| Domain Name | Free subdomain or custom domain (paid) | Use any custom domain you own |
| Maintenance | Managed updates and security by WordPress | You are responsible for updates and security |
| eCommerce | Limited eCommerce features | Full eCommerce capabilities with plugins |
| Cost | Free plans are available and paid plans for features | Software is free, but hosting and domain costs |
| Control | Limited control over the site | Full control over site and data |
| SEO and Analytics | Limited SEO and analytics options | Use any SEO and analytics tools |
| Data Ownership | Some ownership limitations | Full ownership of your site and data |
Conclusion
Both platforms cater to distinct user preferences. For complete control and endless tailoring alternatives, choose WordPress.org. Conversely, if simplicity and prompt setup are what matter most, WordPress.com could be the preferred option.
Individuals, bloggers, and small enterprises may find WordPress.com's ease useful. WordPress.com's restrictions may become a challenge for growing websites. WordPress.org's flexibility and ability to handle complex websites set it apart from competitors.
It's imperative to consider your website's unique needs when comparing these platforms. Selecting any option with WordPress's adaptable CMS will ensure the development of an enthralling and interactive digital platform.
I hope you enjoyed reading this article.
Please check out our other recent article: