Best Free WordPress Themes for Small Local Business
Once you decide you want to build a website for your business, there are many options. Firstly you have to choose the path yourself or hire a designer.
One of the best ideas is to build the website on WordPress using free business-oriented themes.
Here we've handpicked some of the best Free WordPress themes for Small Local businesses.
Please check it out:
Negocio Business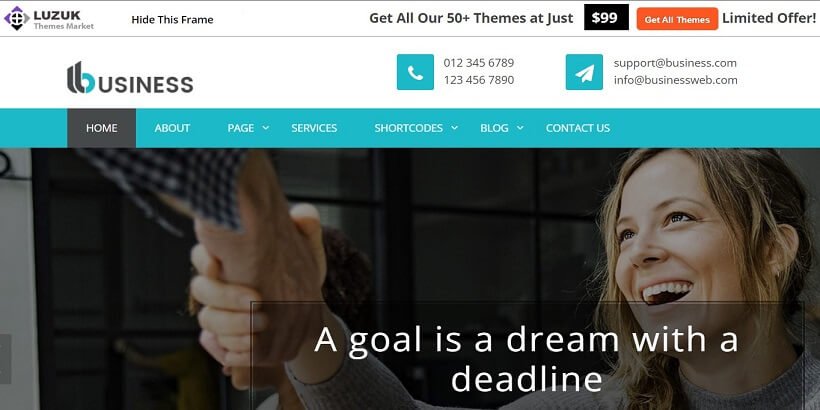 Negocio Business is one of the very versatile, intuitive, resourceful, and eye-catching WordPress themes to establish your own market on web-based platforms. This theme is made for all ranges of businesses including small enterprises, marketing businesses, investment companies, joint ventures, e-commerce companies, and everyone in between and beyond. It comes with a 100% fluid layout, loads on all browsing platforms, and can be translated into many languages Also, this theme is highly customizable and offers many different website layouts. Besides, this theme is made to boost website search engine rank and its pages are optimized to load with full efficiency.
Smallbiz Startup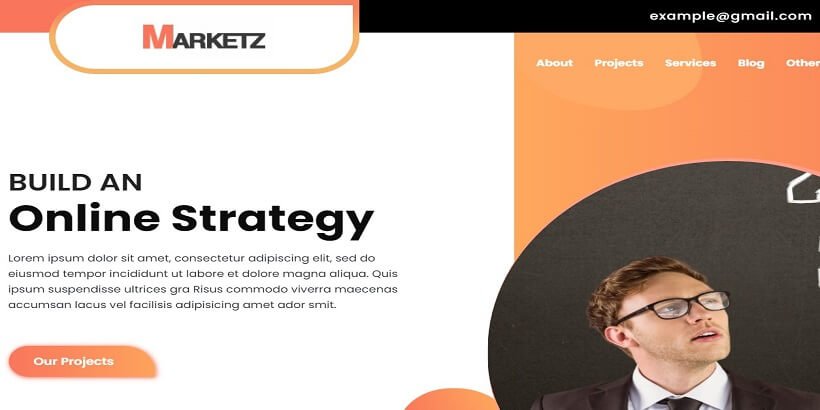 SmallBiz Startup is another amazing WordPress theme that is designed to create the first personal startup business/ blog with ease. This theme is best for Local Grocery Delivery Service, Organizing specialty travel tours, website design companies, and more. The theme is fully packed with many features. It is minimal,  modern, luxurious, sophisticated and retina ready. This theme is SEO friendly, optimized, secure, and comes with clean codes.  It is based on the bootstrap framework. Also, this theme offers many personalization and customization options. It is translation ready and supports RTL layout as well. The theme contains a testimonial section where customers or visitors can delicately comment or give reviews of your product or services.
Small Business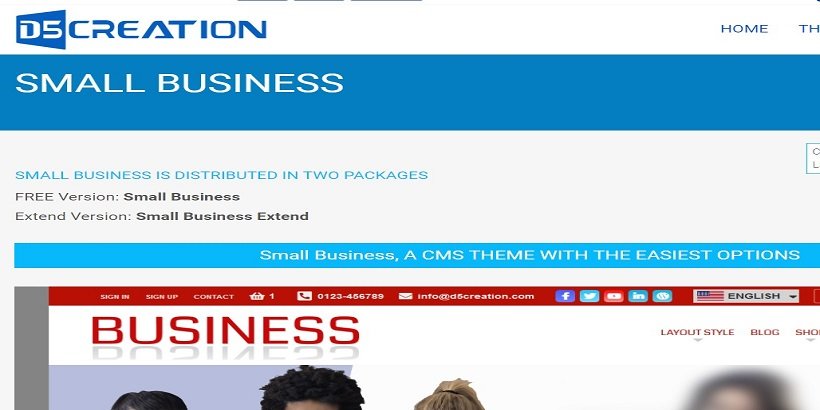 Small Business is another best WordPress theme for Business. The theme can be used for Small to Large Business Sites. This theme is a super elegant and professional theme that will create the business widely expressed. This theme comes with a built-in slider that will show the featured contents from the posts automatically. The theme includes the Front page, Right and Footer Sidebar will be usable for showing the widgets and plugin items. It consists of a full wide template that can be used for showing showcases or other pages. Also, the theme comes with Exciting Post Options, Theme options, and hundreds of advanced features.
VW Landing Page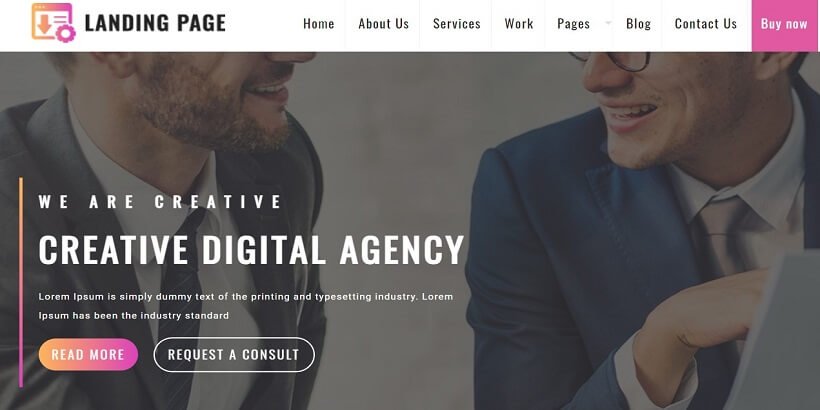 VW Landing Page is a modern, thoughtfully designed, clutter-free, and visually appealing landing page WordPress theme. This theme comes with a flexible layout that suits numerous websites and businesses.  This amazing landing page theme is fully responsive. It is search engine enabled to give higher search rank. Also, this theme is cross-browser compatible and multilingual. The theme has judiciously placed call-to-action CTA buttons to increase the conversion rate of ads. This theme offers tons of customization options for every element. The theme enables you to experiment with website look as it comes with fully explained documentation. It comes with fully explained documentation that helps you whenever you're stuck.
LZ One Page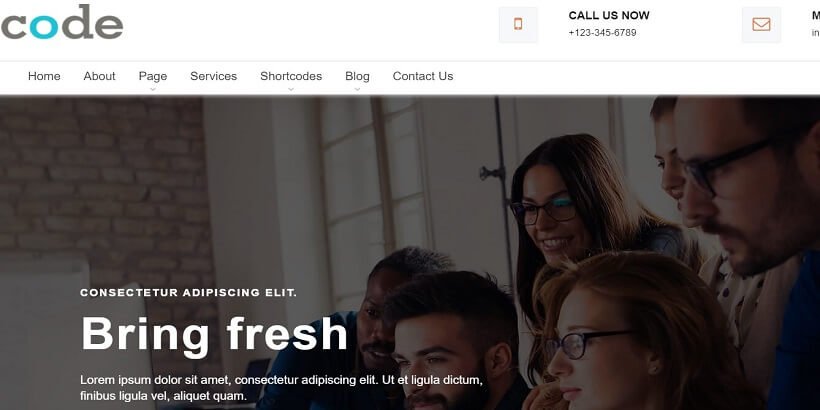 LZ One Page is a performance-focused, dynamic, stunning, and flexible one-page WordPress theme for small businesses, personal websites, online shops, and more. This theme takes the skin of any type of website. The theme is extremely lightweight and loads really fast, This theme is highly responsive and looks great on a tablet, mobile, and desktop. The theme supports RTL and is multi-browser compatible. It comes with a clean, bug-free design to comply with the WordPress standards of coding. This theme includes many options to style the website according to your needs like you you can choose between boxed, place a navigation menu at the center, left, or right of the header, and also, add different widgets in the footer area. This theme is optimized with Search engines to get a higher rank in google search.
Classic Business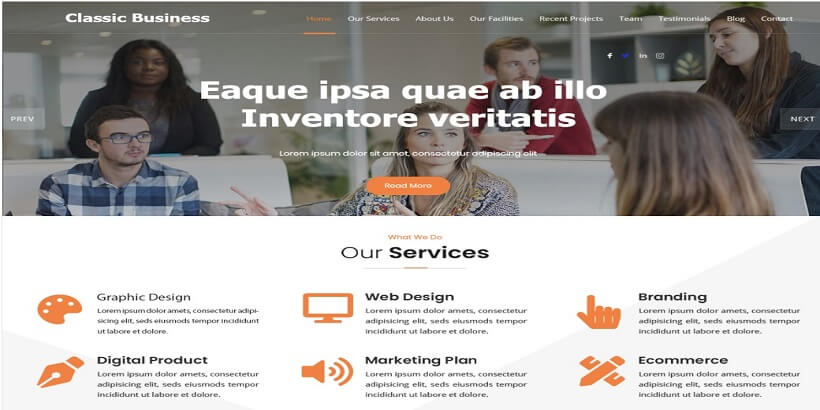 Classic Business is one of the multipurpose WordPress themes. This theme is best for small businesses, local businesses, business promotion, medium-sized businesses, startups, and more. This theme comes elegant and sophisticated modern and retina ready. Also, this theme is SEO-friendly which will help your website rank on all major search engines. This theme is highly responsive and mobile–friendly. It comes with the option to add shortcodes. This theme is optimized for speed, is translation ready, and supports RTL layout. The theme is implemented on the bootstrap framework. It comes with a lot of customization and personalization options.
JetBlack Business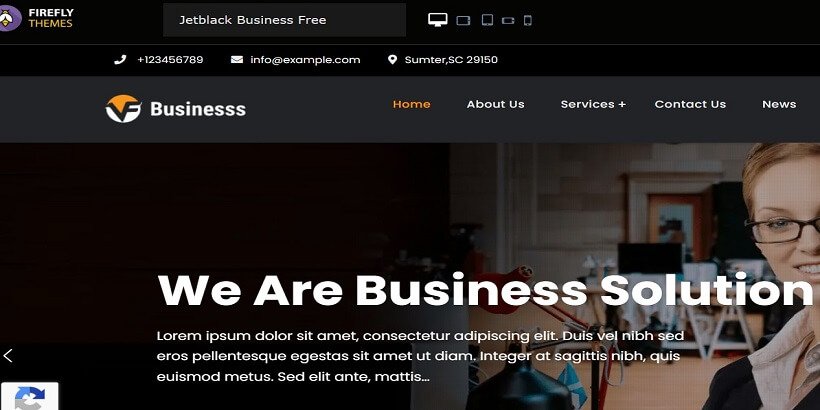 JetBlack Business is one of the modern corporate business WordPress themes This theme is ideal for those who want to create a professional-looking WordPress-based website, This theme is suitable for small and large business ventures, personal or corporate blog websites, and online stores. This theme has all the modern customizable features that a business website requires and more. The theme is highly responsive and built with secured code and fresh design. Also, the theme comes with multiple demos that can be used as a guide to creating your own unique website.
Easy Business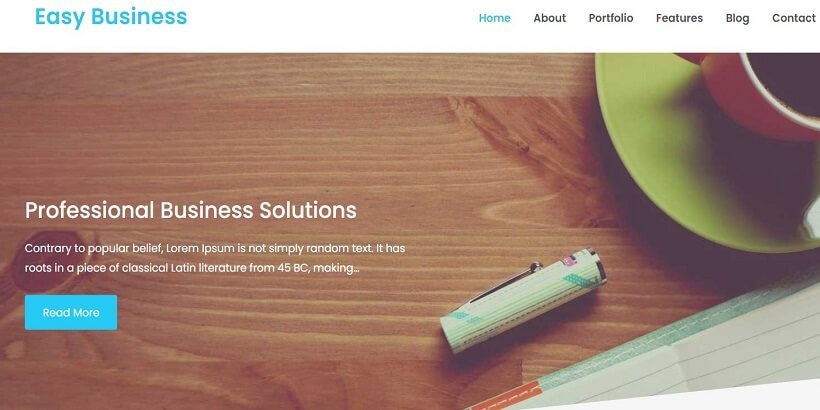 Easy Business is another WordPress theme that is designed for various business and consulting services/ This theme is best for small and medium-sized companies and agencies in various sectors. It comes with 6 front page sections, a featured slider section, a call to action section, a gallery section, a testimonial section, the latest post section, and more.
Unos Business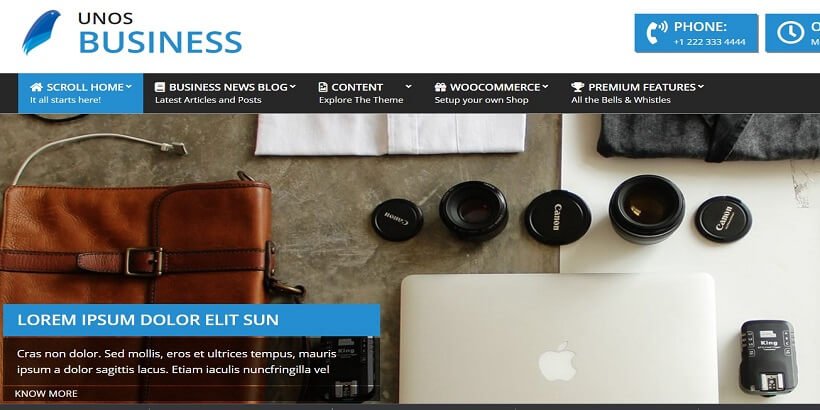 Uno Business in an incredible WordPress theme This theme is best for small businesses, stores, and online SEO and marketing Businesses. The theme is highly SEO optimized and translation ready. This unique WordPress theme is compatible with major plugins like Jetpack, Pagebuilders, WooCommerce, and more. It is based on Çlean Object Design' philosophy to highlight your business objectives and create a professional-looking website with a fast loading time.  This theme is retina and retina ready. Furthermore, it comes with a boxed and stretched site design. This theme includes multiple logo options and slider bar layouts.
Hope You liked the article!
Check out our recent articles: