5+ Best WordPress Backup Plugins-2023
Best WordPress Backup plugins
If you ever lose all your website's data on any server crash or security breach, it's better not to regret it. Therefore, you have to create a regular backup so it stays that way. Once you start creating regular backups with any of the backup plugins, you can secure your WordPress website from any threats and easily recover all the important information whenever you want to.
There are various ways that enable you to back up your WordPress website. Here we've handpicked some of the Best WordPress Backup plugins. Please check it out:
UpdraftPlus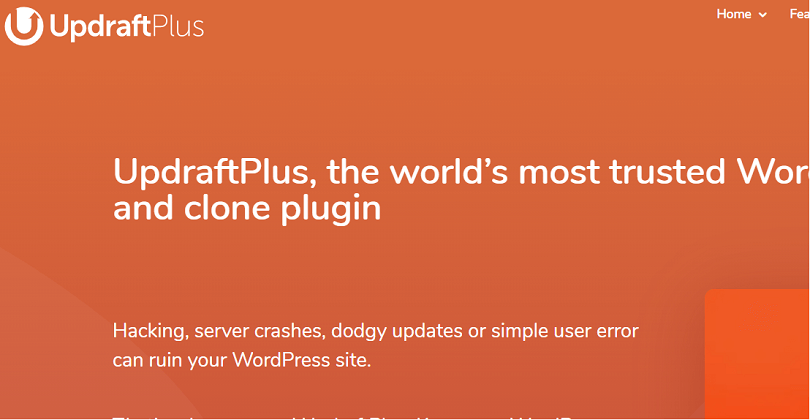 Updraftplus is an incredible plugin that simplifies restorations and backups. This plugin is the world's highest-ranking and most popular backup plugin that is with over three million currently active installs. It enables you to back up your files and database in the cloud and restore them with just a single click.
The plugin lets you back up your files, and database backups into the cloud directly to Google Drive, Dropbox, Rackspace Cloud, DreamObjects, email, Amazon S3, and UpdraftVault and helps to restore them with a single click. With the paid version, it also backs up to Microsoft OneDrive, Google Cloud Storage, WebDAV, B2, SFTP, and SCP.
Really Simple SSL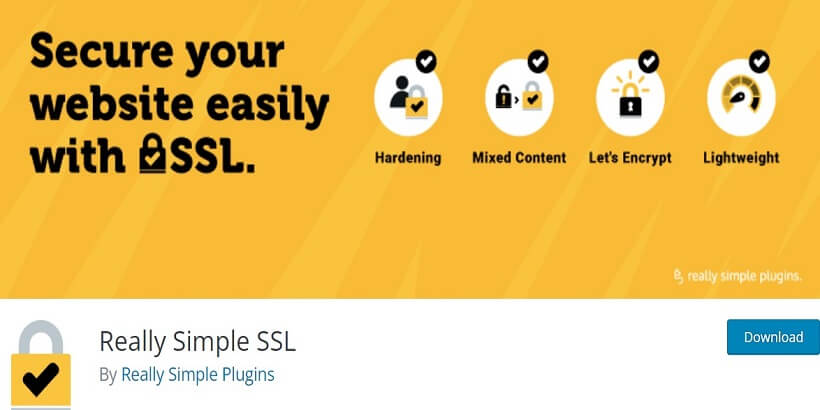 Really Simple SSL is another Best WordPress Backup plugins. This plugin will automatically configure your website to use SSL to its fullest potential.  The plugin uses extra hardening features to secure your website and use our server health check to keep up to date. It includes Easy SSL Migration that helps you to take your website to HTTPS in only one click. This plugin comes with a server health check that helps your server configuration is every bit as important for the website's security.
This plugin is very easy to use as it will check for an existing SSL  certificate and generate one if you don't have one.
BackupBuddy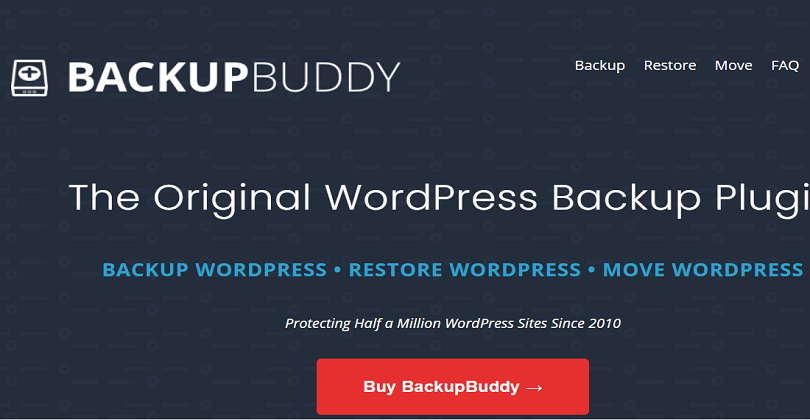 As WordPress does not include backups, so BackupBuddy is here to meet the need for a solid WordPress backup solution.  This plugin covers all four backup elements in one single plugin as backup solutions need four components to be successful.  The plugin backups up your entire WordPress installation by making sure users have a copy of all your WordPress website files. It comes with incredible features like customizable backup contents, downloadable Backup zip files, storing backup files remotely, instant email notification, and more. This plugin's restore and backup features are quick and simple.  It supports different cloud storage services like Amazon s3, Rackspace, and dropbox to store your backups in an off-site location.
Duplicator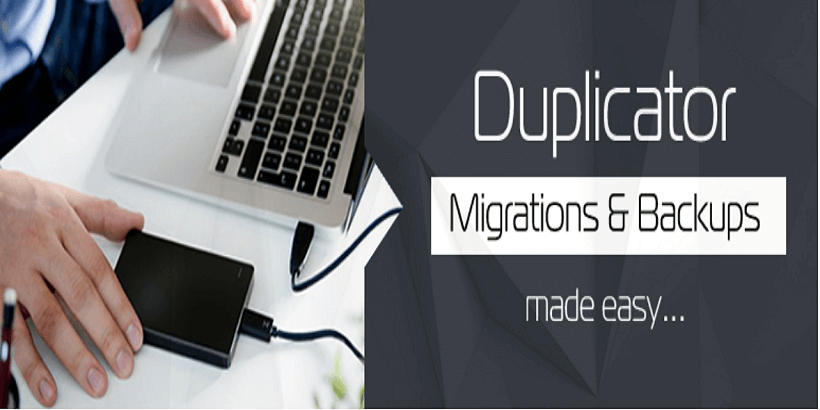 Duplicator is another powerful migrator available. This plugin enables users to migrate, move or host with zero downtime. It enables you to pull down a live site to a local host for development. This plugin creates a package that bundles all the site's plugins, themes, database, content, and WordPress files into a zip file known as a package. This package will enable you to easily move a WordPress site to any location you wish to. It enables you to make your own preconfigured sites to eliminate rework.
Furthermore, this plugin offers features that can be found in a premium WordPress plugin. The plugin enables you the ability to clone and migrate your website to a domain or a new host.
Jetpack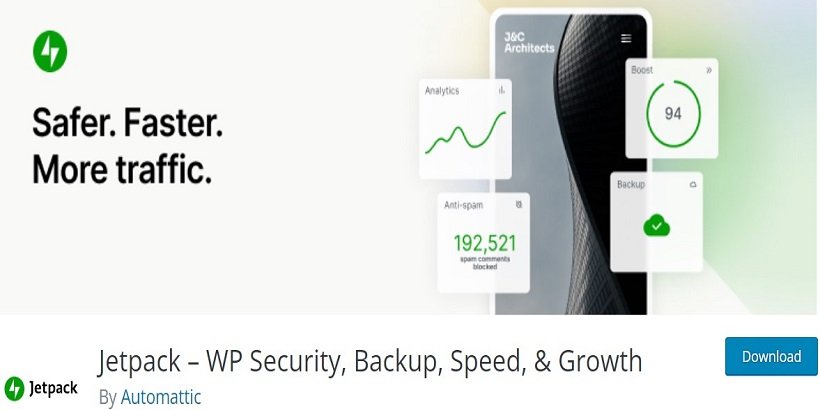 Jetpack is a splendid WordPress security, performance, design, and marketing tool. This plugin is made by experts to make WordPress websites faster, and safer and help to grow your website traffic.  The plugin is very easy to use, comprehensive WordPress site security including auto real-time backups, malware scans, easy restores, and spam protection.
Moreover, this plugin has partnered with Google AMP to create the best highest performance in the all-in-one toolkit for WordPress. The plugin comes with a super fast experience even on mobile and automatically delays the loading of media on your pages and posts until viewers scroll down to where they appear on the page.
Migration, Backup, Staging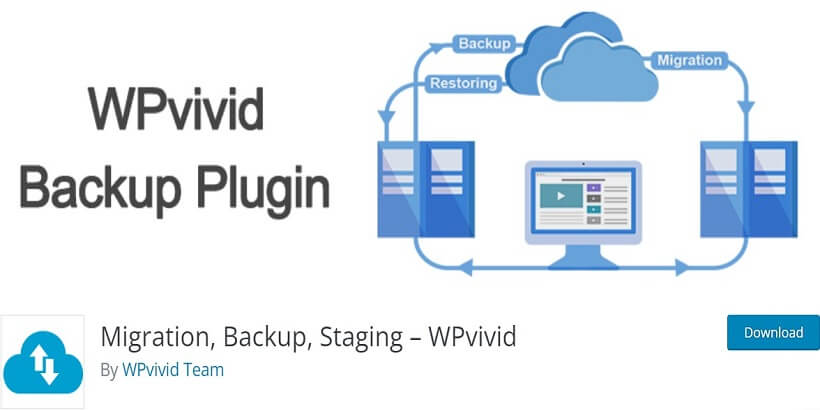 WPvivid Backup is another best WordPress plugins. This plugin offers migration, backup, and staging as basic features and is integrating more and more elegant features. It comes with unused images cleaner, database snapshots, and more.  This plugin enables you to clone and migrate a copy of the WP site to a new host, send backups to leading remote storage, schedule backups, and clean unused images before backups and migration.
Moreover, it all is one backup and migration plugin. It enables you to customize everything to backup, incremental backups, WordPress Multisite backup, advanced backup schedules, and more. Also, it is highly optimized for Web Hosting, backup splitting, no limit on backup size, and more.
Hope you enjoyed reading this article!
Check out our recent article: