Corporate Plus Pro: Change Default Slider Text in WordPress
Are you wondering about how to change the default slider text on Corporate Plus theme?
It's simple, please follow the below steps:
Go to admin menu
Go to Appearance > Customize > Featured Section Options > Featured Slider Selection
And select the options from the drop-down from 'Slider Selection From'
If you select 'Page/Page Parent', child pages of that selected parent page will display a slider.
If you select 'Recent Post', the recent post will display as a slider.
If you select 'Category', the post of that specific category will display as a slider.
If you select 'Custom', create your own custom slider with title, content, and Image with a link.
You will see the changes preview on the right side.
Click on save an publish button to save the changes.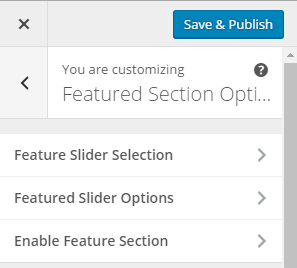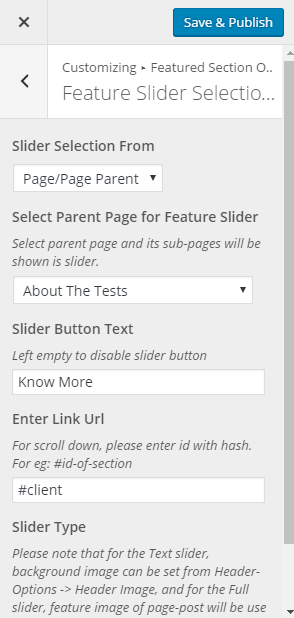 Did you find the article Helpful? Please post your comment below. If you have any confusion, please post your query on the support forum.