Tips for Creating Quality Backlinks for SEO of a Website
Tips for creating quality backlinks for SEO of a website
Backlinks are still one of the important factors in the ranking on the search engine, especially Google.
If you are required to do the SEO for getting some organic traffic for your site, generating backlinks is the fact that should be considered at first.
The more you get the backlinks from high-quality sites, the more you will appear in the eyes of the search engine. Moreover, you will get better position in the Search engine result page.
Nowadays, third-party references no longer have an incredible reputation and are often associated with interface spamming, but this should not be the case.
Things to consider when getting a backlink from a high domain authority site
Below we have mentioned some of the facts to consider when getting a backlink:
⦁ The site should be relevant to your niche
⦁ The post in which you are getting the backlink should be written unique and of high-quality
⦁ The site should have high domain authority to get high-quality link. You can check DA through the online tools without any spending.
⦁ You shouldn't pay for the backlinks to the site from which you are getting the backlink. This is because Google never allows the paid or artificial backlink.
1. Extract the Backlinks of Your Rivals
Every of your competitors is making efforts for getting the backlinks. You can easily get an overview of your rival's backlinks and then try to restore your best backlinks.
Rebuilding the website's backlinks is probably the sharpest approach to discovering new references and improving SEO.
Start by selecting your main competitors, the sites that position themselves in the top 5 situations for your primary keywords.
If they are appearing above than your position then there are chances that they have better relationship with other websites through backlinks while they are also making high-quality backlinks than you.
If you have chosen which candidates to keep an eye on, you need to break down their backlinks.
There are different tools like Ahrefs, UberSuggest that can help to analyze the backlinks of your competitors and this way, you can easily contact the sites to get backlink.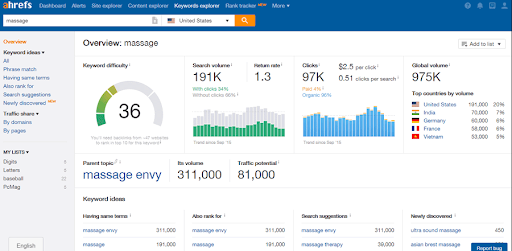 After you have added your basic competitors to monitor backlinks, use the analysis tools you have been given to find out which links deserve to be repeated.
Do not fall into the trap of trying to recreate each and every one of them. All sites have terrible connections, even Wikipedia.
You should only reproduce those links that have a high ranking in the search engine.
2. Guest Posting for High-quality Backlinks
Guest posting is the free posting to another website or blog in return for a link back to your own personal website.
These links can either be inserted into the author biography or used to refer to data within the content body.
This has been an established third-party link strategy for some time, as it has been a success for both destinations: one gets free content to convey its audience, while the other gets an excellent backlink.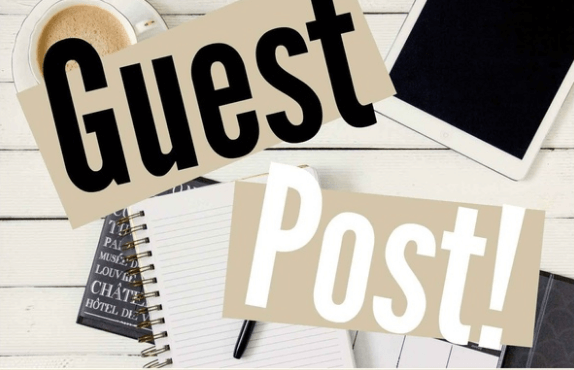 Unfortunately, there are many cases where web masters usually publish low-quality content to just obtain a backlink which become low-quality.
They employ article writer who hardly ever deal with the topics they present, and then contrast these inferior articles with a selection of topics when the content is applicable to their audience.
This is why Google has warned against guest post.
This has discouraged a lot of site owners from using this third-party reference system – and of course.
But high-profile, significant guest posts are unique compared to the user-produced, low-quality post that were a staple of many SEO techniques a few years ago.
If done properly and with an emphasis on accommodating, excellent content, visitor posts can even now be a powerful reference tool for third parties.
If things are as they are, how can you use this strategy properly?
The first thing is that you should find the best website where you can contribute.
3. Construct Backlinks with Infographics
Infographics are not only known through social media sites such as Pinterest and Reddit, they can also significantly improve your SEO and increase web traffic.
A valid example: websites that distribute infographics have normal traffic growth of 12% more than destinations that do not.
The vast majority, however, disregard infographics on the grounds that they mistakenly assume that it takes a lot of time and effort to plan one, or to think that it would be an expensive procurement to repopulate it.
Nor should you be an expert in fashion: extravagant infographics can be created amazingly quickly with free online planning tools such as Canva, Venngage and Pictochart.
Another approach to creating attractive infographics is to redistribute them by using competent fashion designers for destinations such as Fiverr, Upwork, or Design Pickle for the chance that you have a bigger spending plan.
4. Generate the Backlink from Broken Link
Even legitimate, all-round maintained websites suffer from the negative effects of broken links.
Each link is referring the reader to another website or web page. However, since websites often move their content, some of these links will end up "breaking" or highlighting pages that do not currently exist.
At the point a customer taps a broken link, they appear on a page with 404 errors, where they learn that the content, they are looking for no longer exists.
This gives a helpless customer experience and makes it harder for web search tools to slide productively and record websites.
Broken backlinks are an incredible way to build external links to your site.
This technique involves locating broken links at different sites, identifying the content they originally alluded to, and at this point offering the site the opportunity to replace its tangled interface with a legitimate connection to relevant contents.
This content will of course be on your website.
With this approach, everyone wins. The owner of the site has fewer broken connections. His guests will see more state-of-the-art, valuable content and fewer 404s. You will also get an excellent backlink.
You can easily approach the web owner of the broken link and ask to change the broken link into referring your site.