Top Bug-Free Plugins For WordPress Themes
Brands, businesses, and marketers are continuously finding new ways to incorporate additional features and functions into their websites to make them more attractive, engaging, and gradually generate more conversions & revenues.  
Since a website is a representation of the brand and the first marketing touchpoint between brands and their potential customers, adding a WordPress plugin especially a social media feed plugin on the website can help brands attain the aforementioned without making any extra effort. 
WordPress is the most preferred and favorite website building platform amongst brands and with over 50,000 plugins in the directory, it becomes quite a task to shortlist the one that deems fit! 
In this blog, we are going to tell you about the best bug-free plugins that will suit your WordPress themes perfectly. 
Let's get started! 
Best Bug-Free Plugins For WordPress Themes 
Gutentor-Gutenberg Blocks – Page Builder for Gutenberg Editor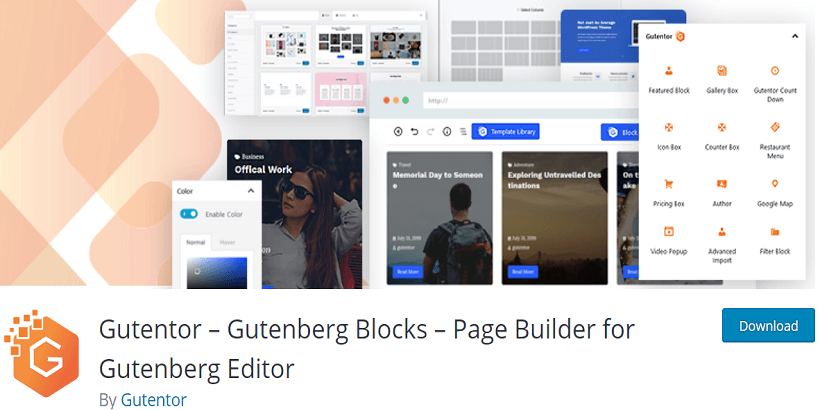 Gutentor is an incredible plugin that comes with boundless possibilities to design a webpage. It is developed in a very innovative way and helps to build professional elegant websites using the new WordPress editor Gutenberg with very ease, without any knowledge of coding.
The plugin is highly optimized for speed and is lightweight.
 Gutentor comes with complete webpage building blocks with all incredible features.
With gutentor, designing content is even more flexible. It is designed and developed with all the amazing customization attributes for blocks to gain any possible layouts.
The features are faster site load and SEO friendly, one-click demo templates library for ready-made templates and blocks with faster designing experience, highly customizable row/columns options are available, advanced typography options and video background options, device-specific responsive controls, and more.
 Instagram Feed WordPress Plugin By Tagembed
Social media is a giant pool of content that is extremely valuable for a brand's growth. Keeping this in mind, Tagembed came into existence. Tagembed is a social media aggregation platform that enables users to collect, curate, and embed content on WordPress websites with versions 5.1 or higher. 
The platform lets users collect content from 15+ social media platforms including Instagram, Facebook, Twitter, Pinterest, Tik Tok, Google review, YouTube, Linkedin, etc. 
Tagembed is extremely easy to set up and a highly responsive plugin. It offers various features to the users like customization that allows users to enhance the look of the feed by selecting from a variety of templates, layouts, fonts, colors, and other options.  
The platform also offers a content moderation platform that lets the users remove any unwanted or objectionable content from the feeds. 
Getting insights into the performance of the widget is necessary. Hence, the plugin offers the users a chance to leverage detailed insights into the performance of the widget including total impressions, customer engagement level, click-through rate, etc. 
Users can avail all these incredible features and more with a budget-friendly 'Free Forever plan. 
If the users come across any technical issues or hindrances while using the platform, the active and prompt back support team of the platform assists the customers till the issue is resolved. 
If you are wondering about the WordPress themes supported by the plugin, we are delighted to inform you that this plugin supports almost every WordPress theme. We have mentioned some below to name a few along with the brief details – 
a). Total WordPress Theme 
Total is amongst one of the best WordPress themes since it is easy to set up, functions smoothly, and has an amazing back support system for assisting users. 
The theme offers more than 500+ options for customization as per your needs and requirements. 
Additionally, total offers a 100+ page building module to make page building easy and seamless. 
If you are looking for a theme using which you can create and function your website quickly and effectively, then Total is the perfect fit for you. 
b). Kalium 
Looking for a theme that can help you build & showcase a website in totally your preferred choice and style? This is it then! 
Kalium offers exclusive layout options for blogs & portfolios. 
Overall, kalium is a lightning-fast plugin that offers all the latest features that WordPress has to offer. Additionally, this theme too has a robust back support system for assisting customers as & when required.  
c). Uncode 
Using Uncode, you can surely design and publish a high-performing and smooth website easily. 
The theme offers a multitude of design and template options to build a website that suits your needs best. 
However, this theme is mainly chosen by the users to create a blog or a portfolio website due to its superb features and out-of-the-box design features. 
Here are a few outstanding WordPress themes supported by Tagembed. While we have listed only 3, as mentioned above, the platform supports every theme offered by WordPress.
Everest Forms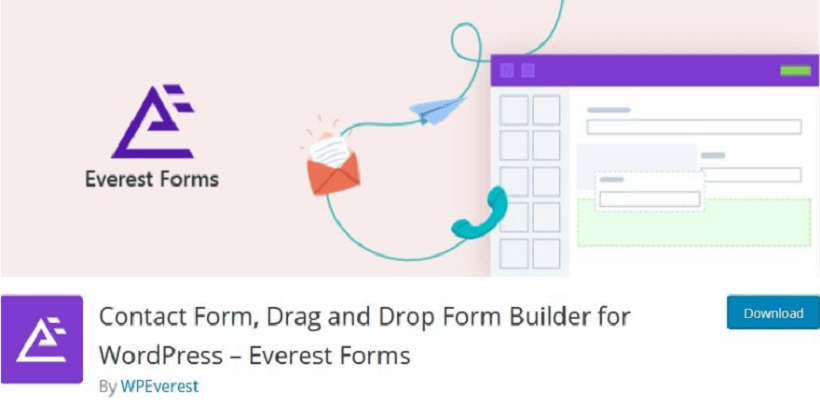 As the name suggests, this plugin allows the users to integrate forms into the website. If you are wondering about its purpose, many times, a website visitor feels the need to ask a query on the website especially if it is a blogging website. 
The highlight of the customization features offered by the plugin is the drag and drop fields. The forms published on the website would be responsive and compatible with mobile devices and tablets. 
JetPack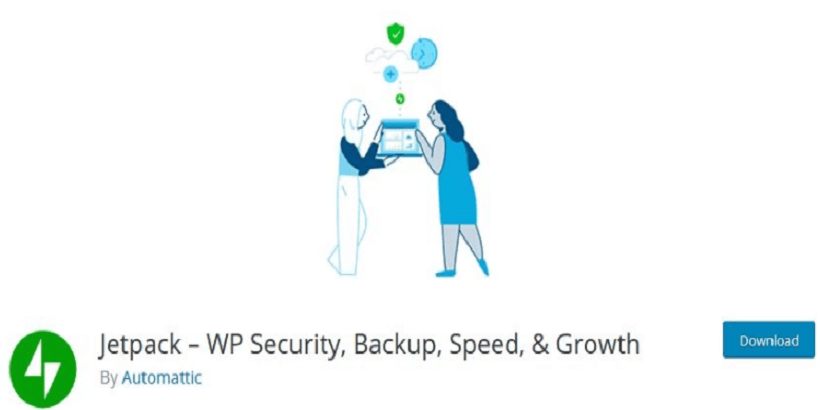 Security and analytics are of prime importance for all websites. JetPack is a plugin that allows you to attain both collectively. This plugin provides website owners with the most crucial website statistics to keep the performance in check. 
The users of the plugin can get insights into the total visitor engagement on the website that can help them to improve their marketing strategy to drive more traffic and engagement on the website. 
Moreover, the plugin also offers security features like spam filtering, scanning, and other security features to make your website more user-friendly, fast, and secure. 
Yoast SEO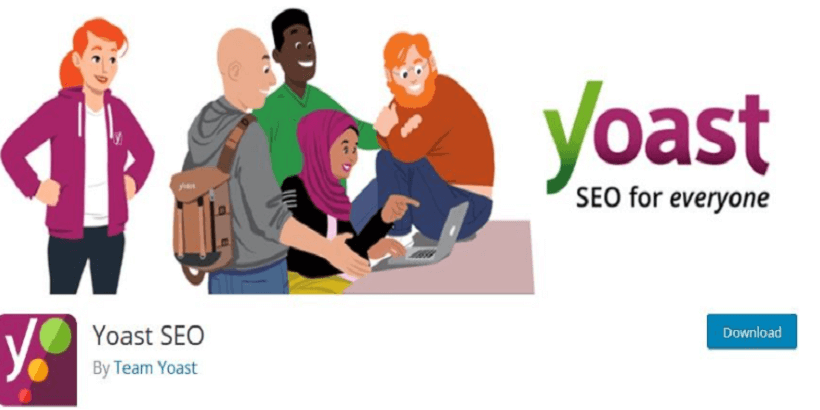 SEO plays a crucial role in making your website grow higher on the SERP (Search Engine Ranking Page). To get all the required SEO benefits, Yoast SEO is perfect for your website's growth. 
This plugin is much required if you own a blog platform as it helps the users with keyword optimization and stays updated with the latest Google algorithms. 
Additionally, this plugin also enables the users to improve the readability of the blogs for the readers to relate to the content better. 
 Easy Social Sharing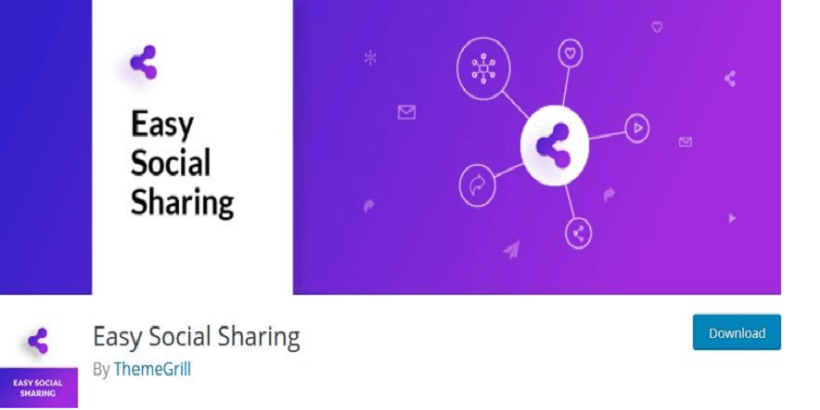 Another responsive social media plugin is Easy Social Sharing. This plugin is unique as it allows website visitors to share your content on their social networks. The plugin has an integration with 15+ social networks and the content can be shared on any of them. 
The default layout of the plugin allows you to display a social sharing button on your preferred posts. This plugin works amazingly well to grow your reach and audience on your blog. 
UpdraftPlus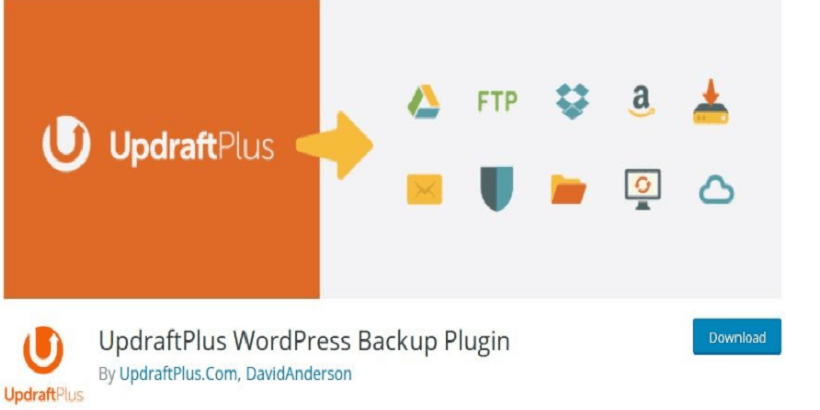 This plugin is of extreme importance & relevance as it allows you to save the content of your website in a cloud base like Google Drive, Dropbox, Open stack swift, Rack space cloud, etc. 
Unfortunate incidents like hacking or a back-end malfunction do not inform you before arriving. It can happen suddenly & unexpectedly leading to a complete loss of data. 
To tackle such situations, you need to have a backup where all your data is securely stored and updraft plus is just the one for you. 
WooCommerce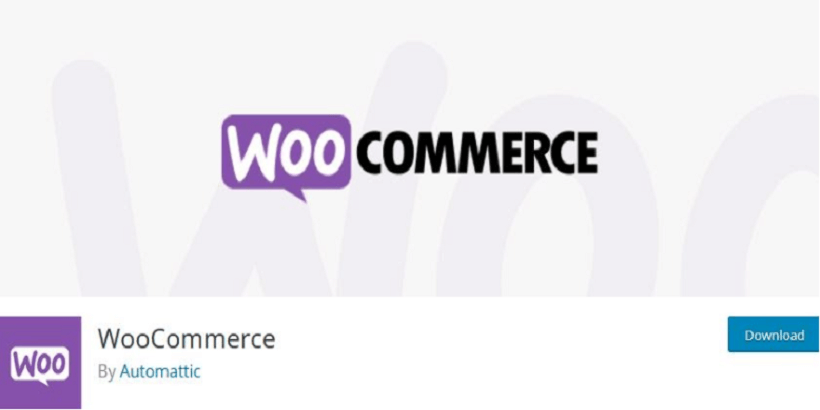 With technological advancements, the world has witnessed a series of changes even for shopping their preferred products. 
WooCommerce is the perfect plugin if you are looking for an appropriate solution to promote and sell your products online. 
It would not be incorrect to say that this plugin is a boon for E-Commerce brands who are looking for means to increase their conversions and sales using different photos, displaying reviews & ratings, and a lot more. All you need to do is simply install this easy-to-use plugin and try it to believe it. 
 Ninja Forms Contact Forms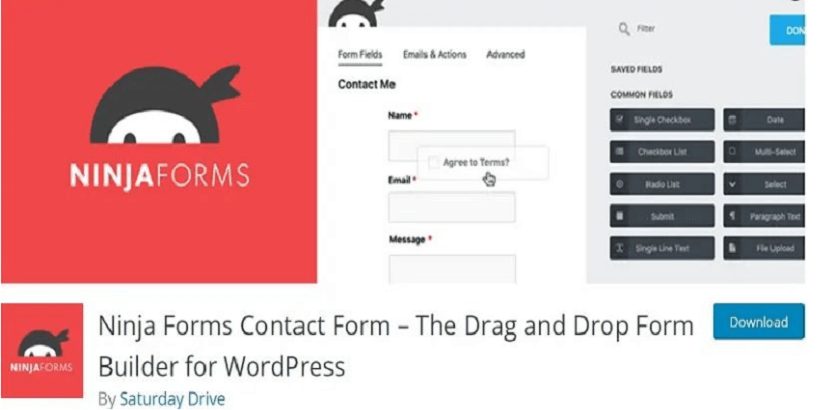 Perfect for beginners and extremely user-friendly, this plugin is a form-building plugin and does not require any technical knowledge or expertise to be used. 
Using this plugin, you can revamp the look and feel of your website and make it more functional. The plugin has multiple advanced features. 
Moreover, it is free of cost and enables you to build forms no matter how complex easily in a limited amount of time. 
Closing Note 
If you are running a WordPress website without using a WordPress plugin, then you surely are missing out on a lot of opportunities to further enhance the functionality of your website. 
We highly recommend you to use a social media feed plugin as it works amazingly well to engage your users, increase your website's speed, improve the experience of your visitors on the website, and for reaching a wider audience. 
As mentioned above, the WordPress directory has more than 50,000+ plugins and if you are confused about which one to use right away, then here was the perfect guide for you to pick your best fit and watch your brand grow like never before!