WordPress VS Bootstrap:Which is a perfect tool to create a website?
WordPress and Bootstrap are one of the most popular frameworks available for web development. These platforms offer a wide scope of features and options. But if you're wondering which one is perfect for your business, here we've come up with this article: WordPress VS Bootstrap: Which is a perfect tool to create a website?
What is WordPress?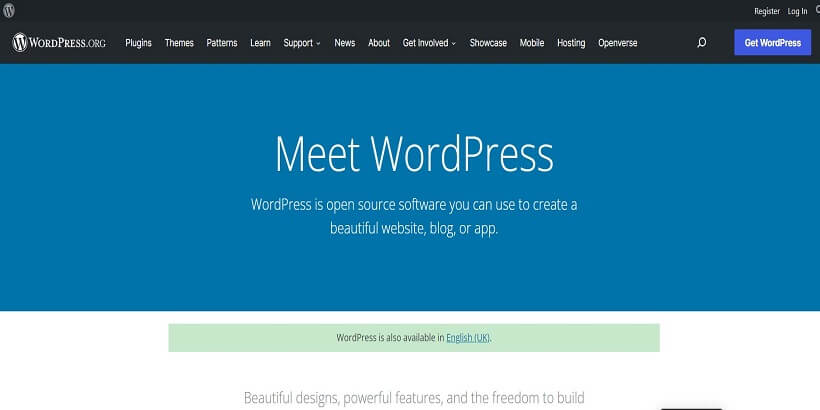 In short, WordPress is one of the most incredible open-source Content Management systems. This very platform was launched back in October 2003, since then it's popularity has climbed with millions of people using it now. This platform is used to build dynamic and modern websites that are designed to stand up to the needs of the modern market.
WordPress powers 43% of all websites today. It comes with all the tools and features users need. People with the ability to follow tutorials or a little bit of knowledge can easily use WordPress. There are many features like this in WordPress that sets it apart from its competitors. The platform enables you to design launch and maintain your website just by login. The only thing you have to take care of is a running domain name and hosting. It comes with hundreds and thousands of pre-built themes and plugins which can help you easily create your website of dreams.
Advantages:
It is one of the popular content management systems that enable you to create a blog/ website from scratch
Free to use and highly customizable
Highly compatible with a wide range of devices and web browsers
Comes with robust security features that provide a high level of security keeping hackers far away
Can be used in any niches (i.e. Personal blogs, business, law firms, e-commerce stores, and more)
Disadvantages:
Premium features or support services
Challenging to learn if you're not associated with website creation/development
Might need some professionals to help to install
What is Bootstrap?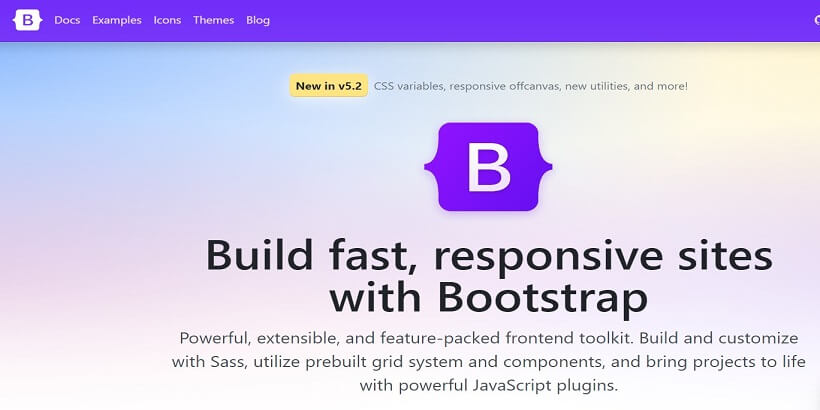 Bootstrap is regarded as the most popular framework that enables you to develop a responsive and mobile-friendly website. This platform is absolutely free of cost to download and is available under the MIT license. Besides, it includes HTML, CSS, based design templates for forms, tables, buttons, typography, modals, navigation, carousels, and many more. It makes it easier to create responsive designs.
However, to be able to use bootstrap you have to know all the available CSS classes within Bootstrap, and how to access those classes by Bootstrap Components. But, once you're comfortable with it you'll not need newer versions of the code. Bootstrap comes with a modular and reusable grid system, forms, navigation, buttons, and other components for creating user interfaces. Also, Bootstrap can be used for developing mobile apps and desktop applications.
Advantages:
Bootstrap is one of the most well-demanded front-end development frameworks
This platform is very easy to learn and simple to use
It comes with a broad scope of features
It makes creating responsive websites very convenient
It comes with many plugins available to extend Bootstrap's functionality
Disadvantages:
It is slightly difficult to develop and enhance.
It is inappropriate for complex applications
Major Difference between WordPress and Bootstrap
WordPress is one of the popular content management systems that enable you to create a blog/website from scratch or use it on an already existing website. Likewise, Bootstrap is regarded as the most well-known HTML, CSS, and JavaScript framework.
Here are some of the major differences between WordPress and Bootstrap
WordPress is one of the freebie open-source software that s released under the GPL license whereas Bootstrap is known as proprietary software that requires a paid subscription.
Bootstrap was created by Twitter's in-house developers and launched in 2011, August. WordPress is been around for more than 10 years with more than 36 million active blogs and websites. There are just over 1 million websites using the Bootstrap framework.
If you're new to web development, WordPress might be the best option as it already comes with a theme and is more versatile than Bootstrap. Bootstrap is perfect for the person who is familiar with coding and is best if you're looking for a feature-rich platform.
To be able to use Bootstrap, you'll have to know all the codes and have to spend some time experimenting with it and getting used to it. But, WordPress is very easy to use and is highly customizable.
WordPress is highly flexible and comes with tons of options to help you customize the function or the design of the website. Likewise, Bootstrap enables you to create a totally new website from scratch. So, WordPress is the best if you have no coding knowledge.
What should you actually use?
This is one of the major confusion people have. As we know, WordPress alone powers 43% of websites in the world. It consists of a large community of developers and users who can help you customize your needs and extend features highly to meet your specific needs. Besides, it's very easy to use and does not require coding knowledge.
Similarly, if you're well familiar with coding and have a basic knowledge of web development, Bootstrap is for you. Bootstrap provides responsive and consistent design, and is the best choice if you want your website to look and be consistent no matter what device you're using.
Conclusion,
If you're a business owner wishing to manage your online presence and have no coding knowledge, WordPress is the best platform for you as it consists of all the features needed for a website.
Similarly, if you want to start out designing, Bootstrap is the perfect platform for you as it is easier to learn and use.
I hope this article helped you!