Best Gutenberg WordPress Plugins
If you are looking for the best Gutenberg block WordPress plugin, you have come to the right place. We have listed 10+ best Gutenberg WordPress plugins of 2021. These plugins have both free and premium versions.  You can build eye-catching webpages and websites with these Gutenberg WordPress plugins.
First, let's talk a little about What Gutenberg block is.
Gutenberg Block
With the release of the WordPress 5.0 update, WordPress shifted from classic editor to Gutenberg editor. Gutenberg is a block-based editor where you will find individual blocks for heading, body, images, table, gallery, list, file, audio, video, and every single element.
What Gutenberg Blocks WordPress Plugins do:
Gutenberg WordPress Plugins (or add-ons) extend what this already powerful Gutenberg editor can do. You can easily create extraordinary content layouts on Gutenberg editor with the help of such
Gutenberg itself is a powerful editor, but Gutenberg Blocks plugins will make it more powerful with custom blocks.
Gutentor – Best Gutenberg WordPress Plugin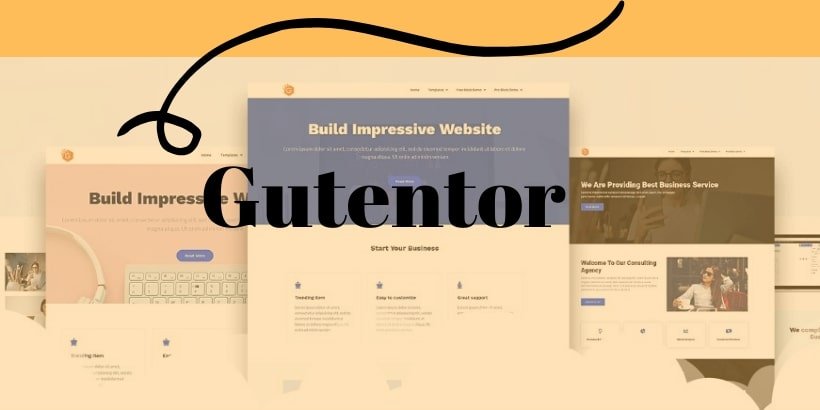 Gutentor is the most-advanced WordPress Page Building Blocks for Gutenberg that has unlimited design possibilities. You can build professional elegant websites using Gutentor with Gutenberg. This drag & drop WordPress page builder for Gutenberg is quite easy-to-use and you don't require any coding knowledge to design a webpage and an entire website with Gutentor.
With large beautiful blocks of Gutentor, you can easily design your best web pages. The plugin provides flexibility to create and design masterpiece, pixel perfect websites using modern WordPress way.
The plugin has so many options including template library, block spade divider, animation options, template module, advanced background, and advanced typography options. It is highly customizable and comes with layout builder.w
Gutentor has several ready-to-import dynamic columns, advanced columns, elements, modules, posts, widgets, sliders, and templates. It has pre-built and ready to import 74 free demo blocks and 47 premium demo blocks and 10 ready-to-import free demo templates.
ZeGuten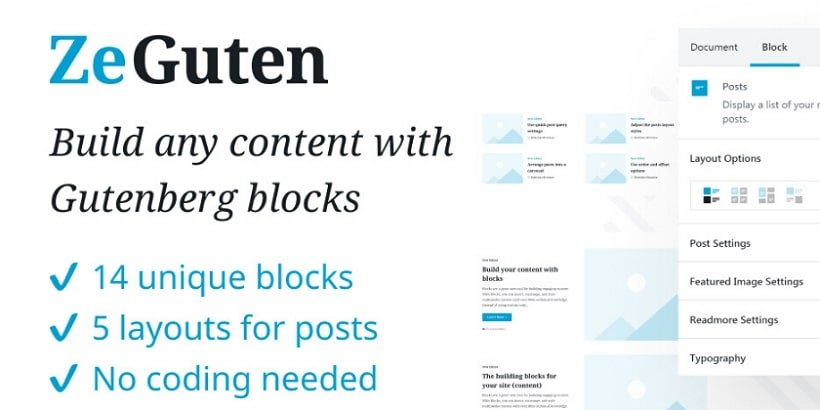 ZeGuten is a plugin for native WordPress block editor Gutenberg. It makes creating content and easy for both technical and non-technical users. You can easily use animated effects, well-structured content, use custom backgrounds, and do so much more with ZeGuten.
Currently, ZeGuten has 14 blocks with which you can customize the page and post layouts with Gutenberg. You can easily add banners, carousels, maps, post blurs, progress bars and circles, countdown timers, and so much more.
On top of that, ZeGuten gives you full control over the blocks and lets you add parallax effect, animations, custom margins, and padding, shape dividers, and do so much more.
Responsive Block Editor Addons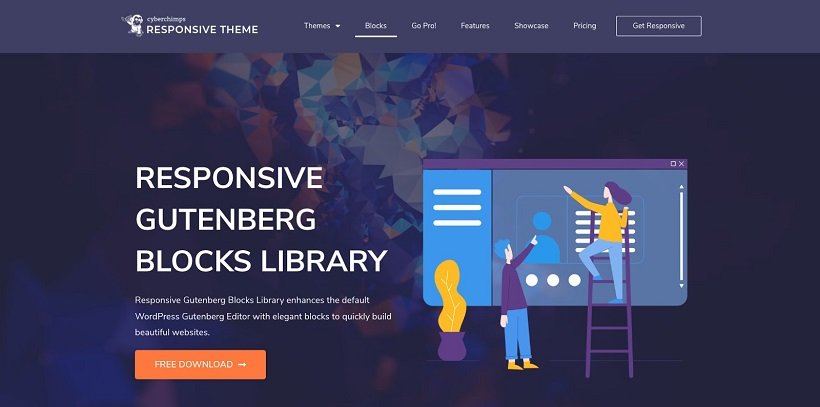 Responsive Block Editor Addon is a powerful Gutenberg Blocks plugin that allows you to create stunning landing pages with more than 20 creative blocks without writing any code. The easy user interface lets you drag and drop the blocks wherever you want to design a webpage. There is a rich block library. All the blocks are designed for specific purposes. You can pick up one as per your needs and move ahead. With just a few clicks you can reach your goals. 
The plugin offers you lots of customization options. It lets you customize almost every element of a webpage. You can build attractive column layouts, add widgets, create carousels, and many more. There are lots of header possibilities. 
The plugin is userfriendly and well documented. No technical knowledge required to install and configure it. It is responsive and suitable for all devices. 
CoBlocks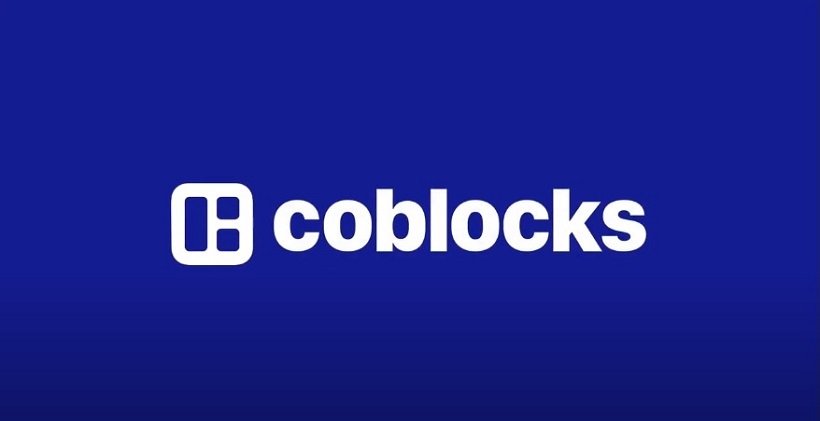 CoBlocks is a powerful and lightweight Page Building Blocks for Gutenberg WordPress Block Editor. It is a popular  Gutenberg plugin with over 300,000 active installations. It is a product of Godaddy and is one of the most innovative page-building WordPress blocks for the new Gutenberg WordPress editor.
With CoBlocks, you can have custom typography control, set margin and padding, and go beyond the capability of Gutenberg blocks. Moreover, it comes with a free companion theme – Go Theme; with this theme, you can fully take advantage of each and every feature of CoBlocks page building blocks.
Getwid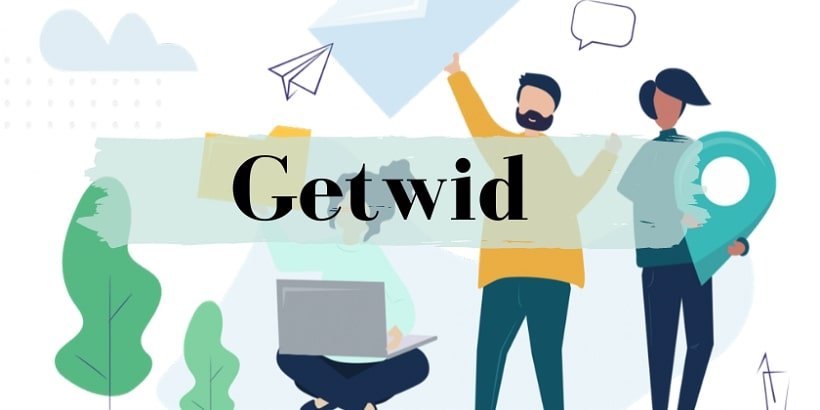 Getwid is one of the best Gutenberg WordPress plugin that offers you both static and dynamic blocks with lots of customization options on each block. It uses the best practice of modular design with optimized performance.
Getwid has a collection of over 40 Gutenberg blocks that will be added to the existing core WordPress blocks. Moreover, it also has over 35 unique pre-built block templates.
You can control all the major aspects of each block including colors, typography, layouts, icons, media, motion, and so on. You can even modify some of its blocks with custom CSS.
Ultimate Addons for Gutenberg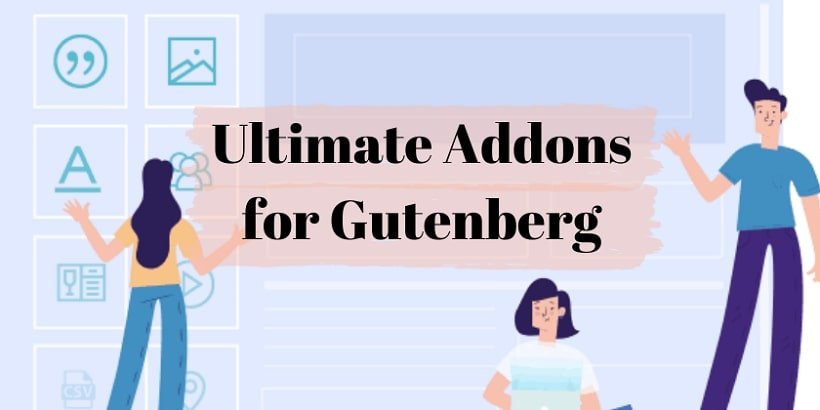 Ultimate Addons for Gutenberg is one of the most popular page building blocks for Gutenberg. Currently, it has over 200,000 active installations. The plugin was developed by the people behind the widely popular Astra WordPress theme.
It bundles 23 content blocks together to help you build your website in no time. Some of its major blocks include Advanced Heading Block, Post Carousel Block, Post Grid Block, Post Masonry Block, Content Timeline, Multi buttons, Section, Restaurant Menu, Call To Action, Contact Form 7 Styler Block, and more.
The plugin is the best option for small business websites as it has well-crafted blocks like testimonials, team members, contact forms, etc.
Stackable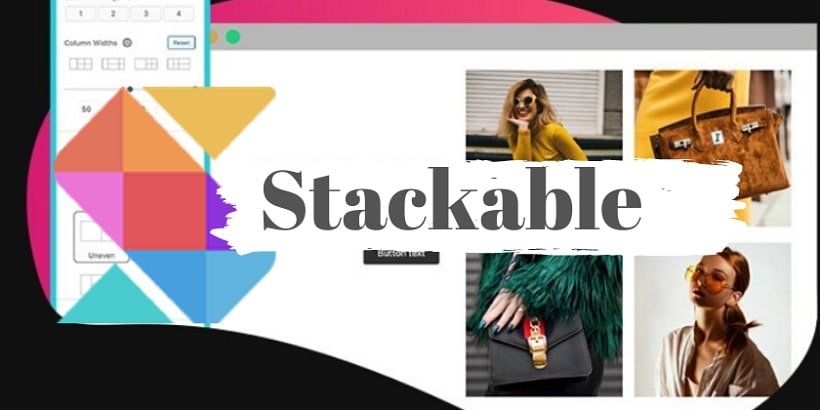 Stackable is a free Gutenberg Blocks library plugin that has over 20 blocks. Build your websites easily with the help of its customizable blocks and hundreds of pre-built designs.
Stackable has 26 flexible blocks that you can easily personalize to meet your needs. This plugin lets you easily customize the fonts, margin, colors, padding, and other facets of blocks. Its Container block features allow you to combine different blocks into a single section and the Advanced Columns and Grid Block gives you access to multiple block layouts and easier and more accurate column controls and management. It also has Feature Block with which you can highlight specific posts.
Atomic Blocks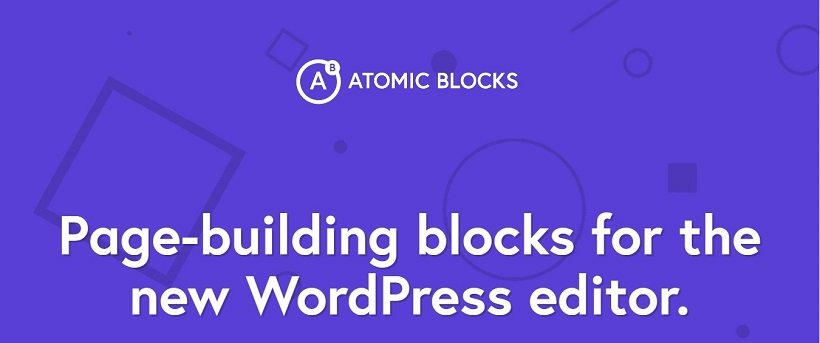 Atomic Blocks is a collection of powerful page-building blocks for the new WordPress editor Gutenberg with which you can effortlessly build unique websites. Its blocks include Section & Layout Block, Pricing Block, Post Grid Blocks,  Advanced Columns Block, Testimonial Block, Call-To-Action Block, customizable Button Block, Container Block, Author Profile Block, and more.
It also has a theme named Atomic Block that you can download for free. So, combining this Gutenberg WordPress plugin with the theme will help you build the layout that others can only imagine.
Kadence Blocks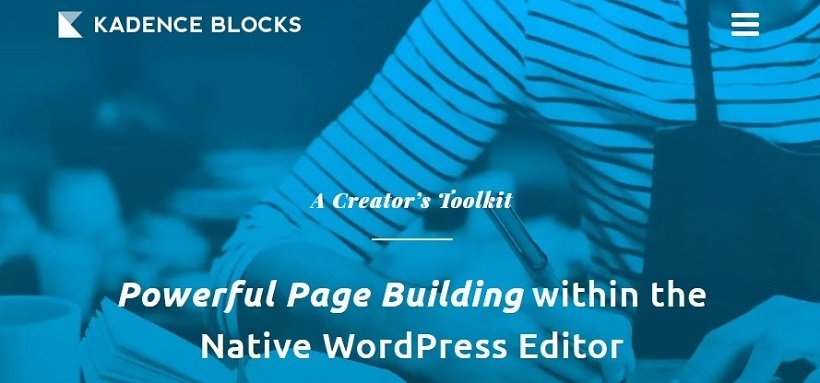 Kadence Blocks is a popular Gutenberg WordPress plugin that has both free and premium versions. Crafted for unlimited potential, Kadence ultimately makes your site designing process easier, quicker, and enjoyable.
The free version of Kadence Blocks offers you twelve custom blocks, a prebuilt library, and editor width controls. The free version of Kadence includes Row/Layout Block, Tabs, InfoBox, Form, Advanced Gallery, Accordion, Testimonials, Advanced Buttons, Icon List, Space/Divider, Icon, and Advanced Heading.
With its premium version, you get seven premium Blocks including Image Overlay Block, Post Grid/Carousel Block, Split Content Block, Video Popup Block, and more. You also get access to on-scroll animation on the premium version.
Ultimate Blocks

Ultimate Blocks is another popular custom Gutenberg WordPress plugin built for bloggers and marketers. It comes with 18 effective blocks which will help you create a better design for engaging content with Gutenberg.
Its blocks include Review (Schema enable), Table of Contents, Tabbed Content, Content Toggle, Styled Box, Call to Action, Styled Box, image slider, and more. See all the blocks here.
Ultimate Blocks plugin has a Blocks Manager that lets you enable or disable individual blocks to your website lightweight. Moreover, it is speed-optimized and SEO-friendly.
Advanced Gutenberg

Advanced Gutenberg is a free plugin with which you will have more control over the Gutenberg WordPress editor. It has an entire library of powerful blocks and features.
Its blocks include Recent Post Block, WooCommerce Product Block, Contact Form Block, Advanced Button, Map, Accordion, Tabs, Counter, Advanced Image, Advanced Video, Image Slider, Summary Block, and more.
The plugin lets you enable or disable certain blocks for individual users. Moreover, its Gutenberg Layout Manager gives you the power to manage even complex layouts. Not just that, you can define the margin, padding, content height, and width of your content.
Final Words,
So these are the best Gutenberg Blocks plugins with which you can create impressive content layouts. Which one of these did you like particularly? If you think there is any Gutenberg plugin that needs to be on this list, you can comment down below.