Corporate Plus Pro: Few Steps to Create One Page Site
Want to know about creating a one-page site?
Corporate Plus and Corporate Plus Pro have this feature. You can easily make your site as the one-page site.
To feel the best experience in the context of the one-page site, please follow the below-listed procedure to make on page site. Complete your home page first and, you have to follow this steps. You are wondering about how to create the homepage?
Here is the link for you. CORPORATE PLUS: 8 STEPS TO MAKE YOUR SITE AS OUR DEMO
After that,
Go to Appearance > Widget > Home Main Content Area
Click on one of the available widgets on that widget area.
In the widget, you will get "Section ID".
Enter a Unique Section ID. You can use this ID in Menu item for enabling One Page Menu. (Example: 'section-about')
And click on Save to save the setting.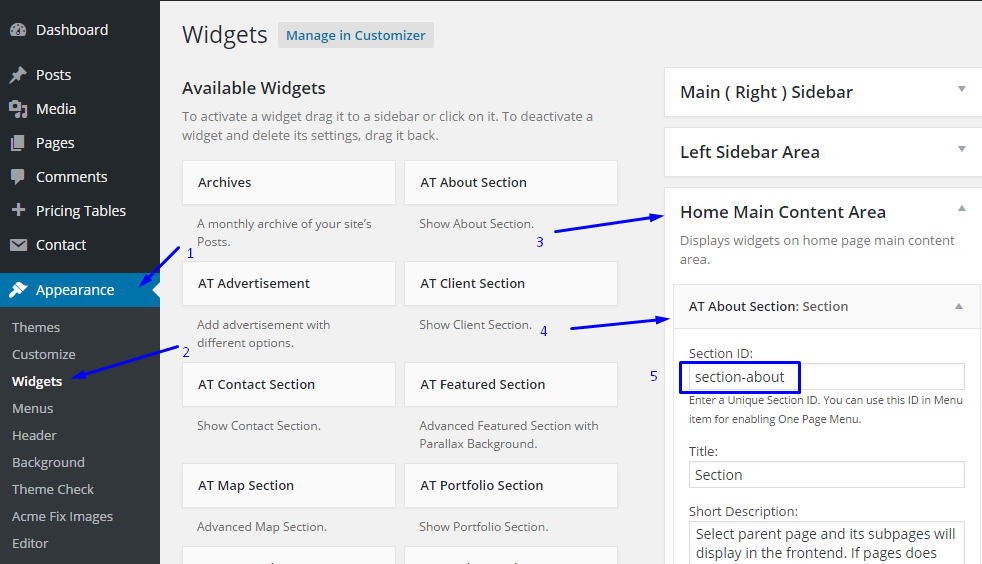 Again,
Go to Appearance > Menus
Create a menu or add the menu items to the existing menu. (It would better if you create a separate menu for it)
Click on Custom Link menu items
In the URL field, please enter the Section ID(#section-about). Don't forget to enter '#' before the section name. Section name must match with the widget Section ID.
Add the menu items on the menu.
Checked on '
Click on 'Save' to save the menu.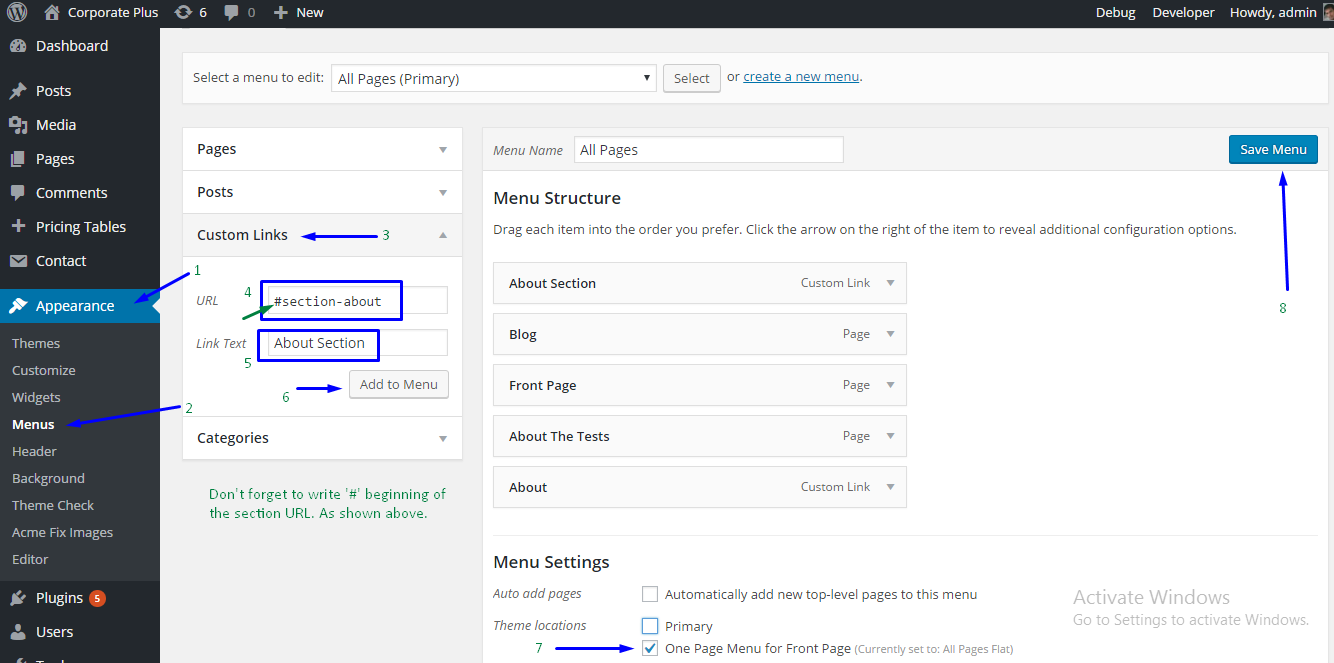 Front-end preview will look like this: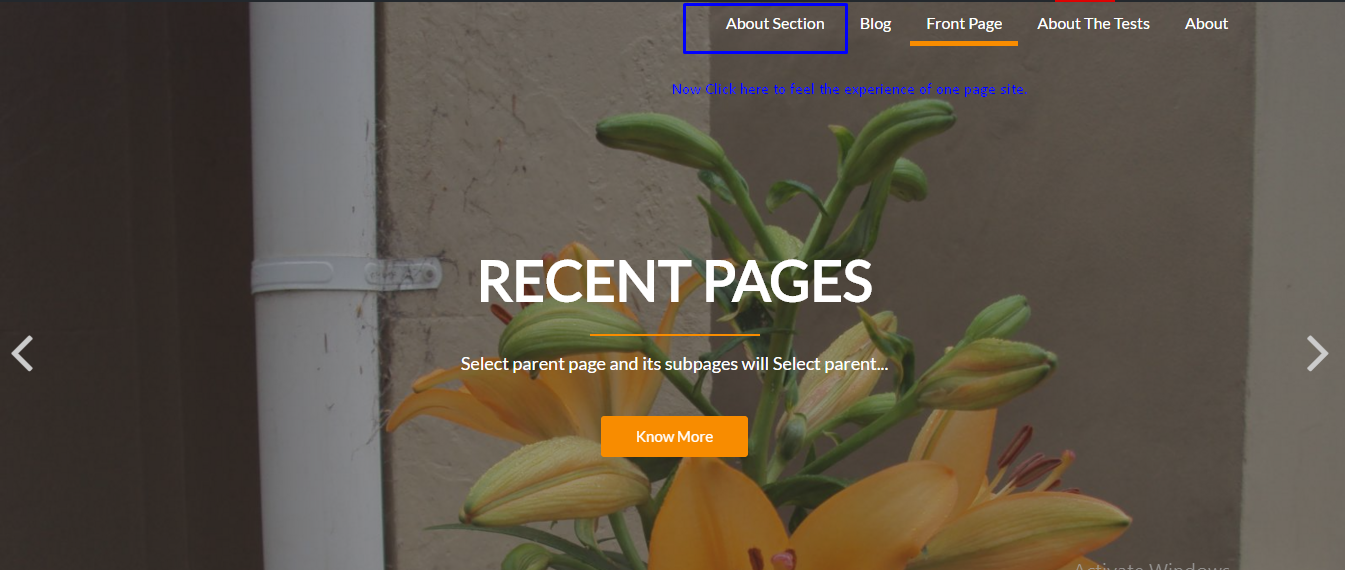 Please follow the same steps to prepare other section on the menu.
Is this article helpful? Please post your comment below.
If you have any confusion please write your comment here or post on Support Forum.