10+ Essential WordPress Plugins For New Website
In this article, we are going to discuss 10 essential WordPress Plugins for a new website.
First off, if you do not know what a plugin is then here is a simple definition of the plugin. 
A plugin is a piece of software that adds extended functionality to a WordPress website. There are thousands of WordPress plugins available developed for different purposes. Plugins can be free or paid depends on the features. In Most cases, plugins are free to use. 
In our previous article, we have discussed the 10 WordPress Settings For Brand New Website, in this article we are going to list  10 plugins that you need to install right after the new WordPress setup.
10 Essential WordPress Plugins For New Website
| | | |
| --- | --- | --- |
| S.N | Plugins |   |
| 1 | Contact Form | Free |
| 2 | JetPack by WordPress.com | Free/Paid |
| 3 | Yoast SEO | Free/Paid |
| 4 | Social Sharing | Free/Paid |
| 5 | TablePress | Free |
| 6 | OneSignal Push Notification | Free/Paid |
| 7 | Gutentor | Free/Paid |
| 8 | Broken Link Checker | Free |
| 9 | UpdraftPlus – Backup/Restore | Free/Paid |
| 10 | Cache Plugin | Free |
1. Contact Form 

Contact Form 7 is a very simple plugin that lets you manage multiple contact forms on your website. You can easily customize the form and the mail contents flexibly with simple markup. The form supports AJAX-Powered submitting, CAPTCHA, Akismet spam filtering.
So, we highly recommend downloading the Contact Form 7 plugin right as a very first plugin. Contact Form 7 is a free plugin that you can download and use straight away.
2. JetPack by WordPress.com

Another essential plugin for a brand new website is Jetpack by WordPress.com. Jetpack is a multipurpose solid plugin for security, performance and site management. Jetpack helps your site to have detailed security reports, guards you against brute-force attacks and unauthorized logins from hackers. 
Jetpack also allows you to fully customize your site with free themes, image tools, and rich content. Increase your traffic through automatic social sharing, related content, and faster load times. The best part of the Jetpack plugin is it comes with a bundle of features so that you do not need to install multiple plugins for different purposes.
Jetpack is free to use but free version provides just basic protection, while premium plans add expanded backup and automated fixes.
3. Yoast SEO 

Yoast SEO is no 1 plugin for WordPress plugin for maintaining the site's SEO. Yoast SEO has been helping millions of content creators to rank higher in search engines.  It is very easy to use a plugin that comes in both free and premium versions. Even with the free versions, you can get basic content ideas to maintain SEO for your content. 
Yoast SEO does everything in its power to please both visitors and search engine spiders. A dedicated team of developers, testers, architects and SEO experts works daily to improve the plugin with every release. Yoast SEO is used by small websites to large organizations in every corner of the world. So, we highly recommend the Yoast SEO plugin.
4. Social Sharing

In today's time, social sharing is an integral part of our internet experience. Furthermore, it's constantly on the rise and becoming popular with older folk as well. Social media became the best way to share any information because many people engage in social media than any other platform. Social media also plays a significant role in helping you find your favorite websites. 
So, we highly recommend installing the best social media sharing plugin. We don't say exactly which one you use because there are lots of best social media sharing plugins. But, what we can say is having a social media plugin is a must for any website.
5. TablePress 

In the list of 10 essential WordPress plugin, we have TablePress. It allows you to create and manage beautiful tables. You can easily embed the tables into posts, pages, or text widgets with a simple Shortcode. Table data can be edited in a spreadsheet-like interface, so no coding is necessary. Tables can contain any type of data, even formulas that will be evaluated. An additional JavaScript library adds features like sorting, pagination, filtering, and more for site visitors. Tables can be imported and exported from/to Excel, CSV, HTML, and JSON files.
6. OneSignal Push Notification

OneSignale helps you to increase user engagement on your website by sending visitors targeted push notifications. This plugin makes sure that users just keep coming back. It is very easy to use plugin and takes few minutes to install. 
After setup, your visitors opt-in to receive push notifications when you publish a new post. Visitors receive these notifications even after they've left your website, thus driving re-engagement.
You can configure notification delivery at preset intervals, create user segments, and customize the opt-in process for visitors.OneSignal's free plan allows targeting up to 30,000 subscribers with push notifications. 
7. Gutentor Page Building Block 
Gutentor is a WordPress Page Building Blocks with unlimited possibilities to design a webpage. Building professional elegant websites using new WordPress editor Gutenberg with very ease and with no absolute codes is what Gutentor is designed for. A page builder experience that brings advanced capabilities and graceful design never seen before on any Page Builder.
You can create a stunning website with Gutentor's readymade templates Or by customizing the Guetentor blocks. You have plenty of options with unlimited design possibilities. 
8. Broken Link Checker

Broken Link Checker will monitor your blog looking for broken links and let you know if any are found. Once installed, the plugin will begin parsing your posts, bookmarks (AKA blogroll) and other content and looking for links. Depending on the size of your site this can take from a few minutes up to an hour or more. When parsing is complete, the plugin will start checking each link to see if it works. Again, how long this takes depends on how big your site is and how many links there are.  
In SEO perspective, having a broken link is very bad for users' experience as well as ranking factors. So, we highly recommend installing a broken link checker plugin. It is free.
9. UpdraftPlus – Backup/Restore 

Your WordPress backups are worth the entire investment you've made in your website. The day may come when you get hacked when something goes wrong with an update, your server crashes or your hosting company goes bust – without good backups, you lose everything. So you need a good backup plugin for your website. This is when UpDraftPlus comes into action. 
UpdraftPlus is website backup and restoration plugin for WordPress. It is the world's highest-ranking and most popular scheduled backup plugin, with over two million currently-active installs.  You can back up your files and database backups into the cloud and restore them with a single click.
Backup into the cloud directly to Dropbox, Google Drive, Amazon S3 (or compatible), UpdraftVault, Rackspace Cloud, FTP, DreamObjects, Openstack Swift, and email. 
10. Cache Plugin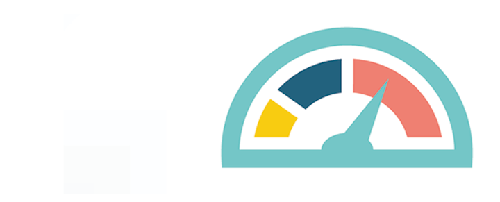 Website speed plays a vital role in SEO ranking and also user experience. When a website page is rendered, PHP and MySQL are used. Therefore, the system needs RAM and CPU. If many visitors come to a site, the system uses lots of RAM and CPU so the page is rendered so slowly. In this case, you need a cache system not to render the page again and again. The cache system generates a static HTML file and saves it. Other users reach to static HTML page.
In addition, the site speed is used in Google's search ranking algorithm so cache plugins that can improve your page load time will also improve your SEO ranking. So, we recommend having the best Cache plugin installed on your site.
CookieYes GDPR Cookie Consent & Compliance Notice Plugin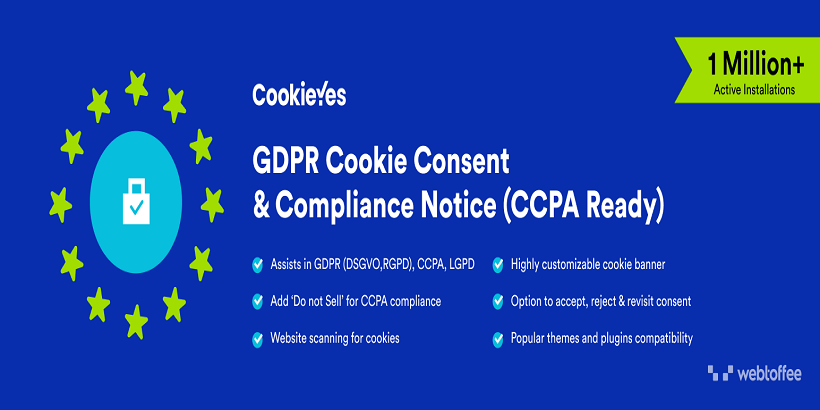 This cookie consent plugin is your best companion for making your WordPress site's compliance journey easier. With the plugin, you can manage both first and third-party cookies on your website as per the GDPR guidelines.
The plugin lets you create a fully customizable cookie banner that matches your website's style. You can also allow your visitors granular control over the cookies on your site by categorizing cookies with the help of a cookie scanner provided by the plugin. 
Other than the above features you can block third-party cookies automatically, and generate a privacy policy from scratch. The premium version of the plugin supports advanced features such as cookie consent log and Geo-IP-based cookie consent.
                                                                                                          Explore  CookieYes GDPR Cookie Consent & Compliance Notice Plugin
Conclusion!
These are not ranking of the best plugins, instead, these are 10 must-have WordPress plugins for every WordPress website. Plugins are required as according to the website nature and what functionality a particular website needs. There are other plugins that you should install according to your needs. 
In our previous blogs about 10 Essential WordPress Settings For Brand New Website, we also discuss the two things to check before using any plugin. They are User Rating and Last Update Date. 
Rating helps you to guess that other people are using it and if they are satisfied with it. Also, you should check when was the last time the plugin has been updated. If the last plugin update is way long back then, the developer might be no longer working for that plugin. So, no point in using such plugins.
Last Tips 
Avoid using many plugins because unnecessary plugin makes your website heavy. Heavy website loads slower and as we talked above, it results in bad user experience and ultimately ruins your ranking in search engines. So choose the plugins wisely and build a great website!!!
Other Posts: