Create About Section On Corporate Plus Theme
Let's learn about creating about section on Corporate Plus Theme.
Corporate Plus and Corporate Plus Pro theme are based on the Parent Page and Child Page concept.
While creating the home page section, you need to add the content from Child Pages, whereas Parent Page will be a selector.
Please have a look here how to create a child page and parent page.
Please follow the steps below to make the About Us section as our demo.
Create a Page(Parent Page). Example Name: About

2. Create Child Pages of Parent Page, About
3. In the Screenshot below, Awesome Products is the Child Page of Parent Page About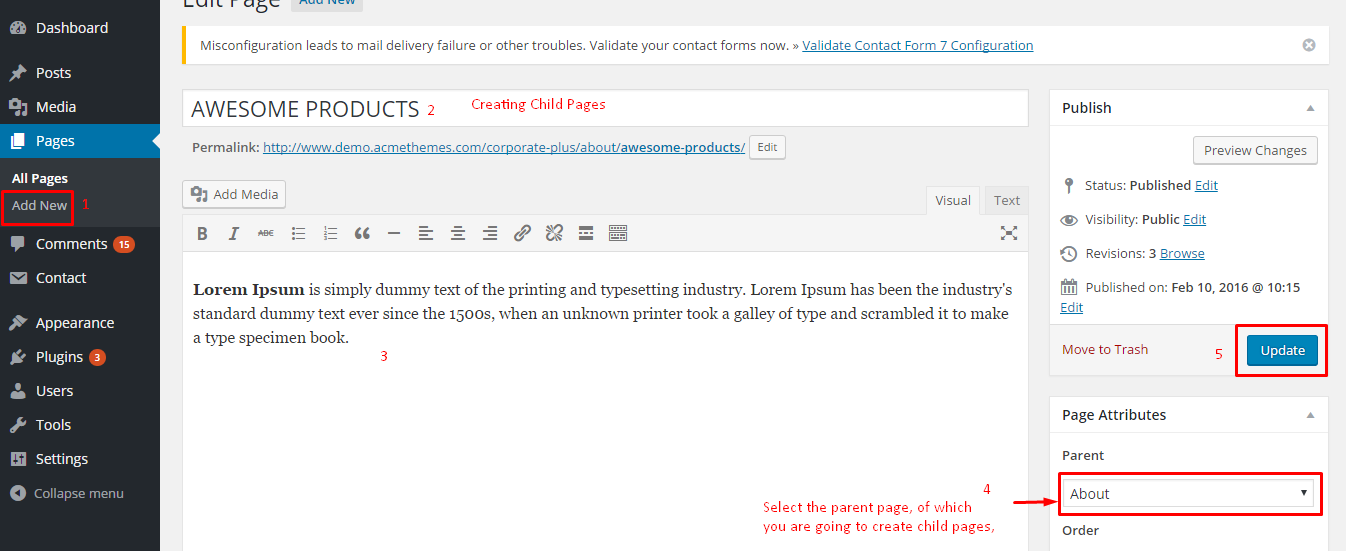 4. After adding Four Child pages, the list of pages will appear on Pages > All Pages will appear like below screenshot. If your pages will appeared like that, you are successfully to create Child Pages of Parent Page About.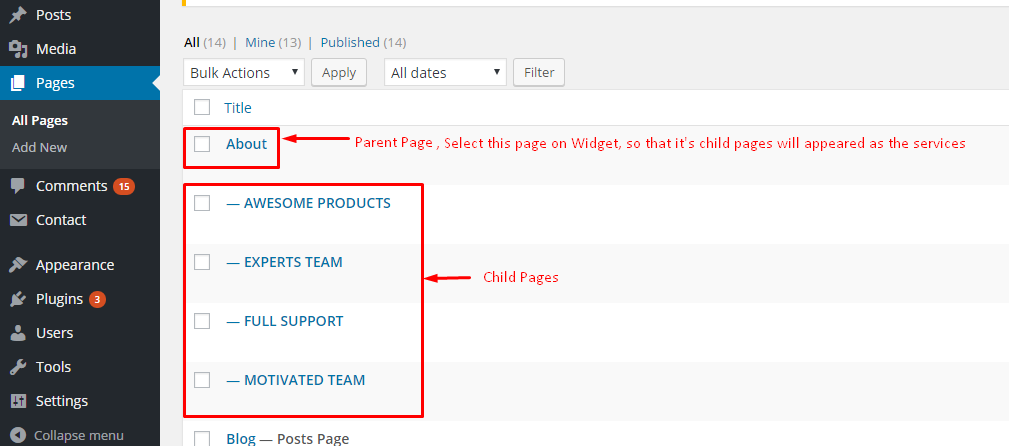 After that,
Go to Appearance > Widgets > Home Main Content Area
Select the AT About Section Widget
Select the Parent Page About and it's child pages will appeared automatically on the ome page.

Select parent page and its subpages will display in the frontend. If pages does not have any subpages, then selected single page will display.
See the screenshot below for details.
If the preview is fine to click on Save & Publish to save the changes.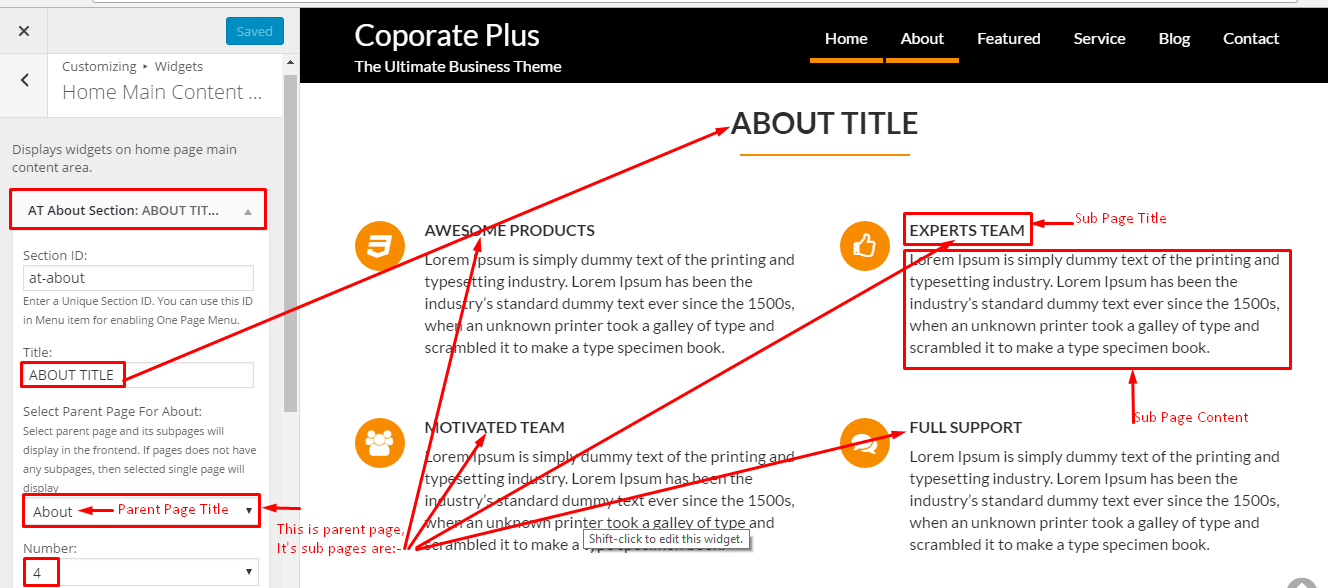 See the Widgets list on Home Main Content Area as well.

Closing Up,
Hope, this post will help to make the About Section.
If you have any query, please use support forum or post your comment below.