7 Reasons Why WordPress is The Best Blogging Platform
Reasons Why WordPress is The Best Blogging Platform
Blogging today is immensely popular among people from all sorts of backgrounds. Everyone can easily become a blogger in the age of digital media when people spend most of their time on digital platforms. Creating a blog may often turn out to be a hectic deal. Having a massive number of blogs published on the internet, it is also crucial to be alive in the competition with a great blogging platform.
A good blogging platform provides a user-friendly interface, helpful tools, and a supportive community to help you create and share your stories. It's important to find a platform that fits your needs, so you can focus on creating great content instead of wrestling with technical issues.  But, which one is the best blogging platform would be your next question.
Over time, loads of blogging platforms and content management systems have been in use. These include WordPress, Wix, HubSpot, Blogger, Tumblr, and numerous others. Many of these blogging platforms are popular even today among bloggers. Each platform has its own strengths and weaknesses, so be sure to explore all of your options before making a decision.
WordPress as a Blogging Platform
WordPress is an open source content management system and a popular blogging platform. It is a widely used blogging platform across the internet with ease of operation and its standard dashboard making it a universal platform for anyone. WordPress has proved itself as the best blogging platform since its launch in 2003. Since then, WordPress has become increasingly popular with the ongoing digital revolution. Even today, WordPress is dominating the blogging platforms with its revolutionary features.
There are over 455 million WordPress websites across the globe. This gives WordPress a massive market share of 62% among all content management systems.
7 Reasons Why WordPress is The Best Blogging Platform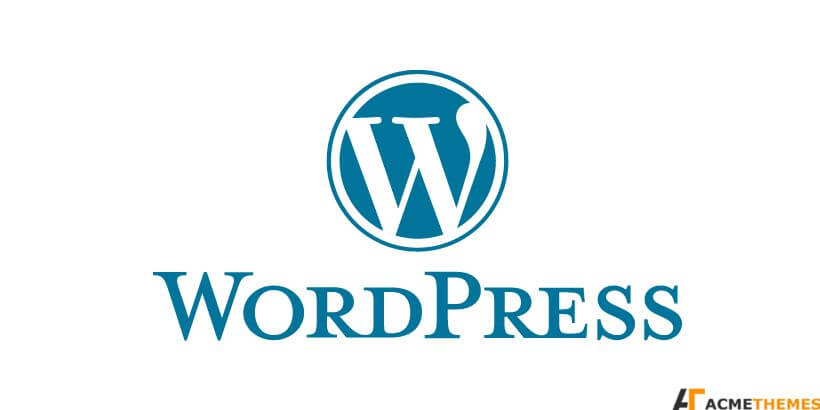 Now you might wonder what makes WordPress the best blogging platform and a successful content management system. This article will let you know the incredible features WordPress has to offer you. Here we will discuss the 7 major reasons why WordPress is the best blogging platform. This will make you convinced why WordPress should be your top choice for the next blog you create.
User-Friendly Platform
Remember the days when creating a blog site meant writing hundreds of lines of complicated codes? Learning multiple coding languages like HTML, CSS, Java and many others was mandatory to develop your blog. However, today we are living in the WordPress era where blog creation is as simple as ABC. Yeah, WordPress offers you a highly user-friendly platform to ease your blogging journey. Even as a beginner you can develop impressive blogs without writing a single line of code. WordPress features an interactive graphical interface for its users. You get to navigate through your WordPress dashboard where you find all necessary options right in front of you.
Creating a blog with WordPress is nothing more than simple drag and drop. Using various page builders, you can conveniently develop captivating web pages within no time. With pre-developed themes, helpful plugins, and widgets, your blog creation journey gets quite easy.
WordPress, being a robust content management system, helps you organize the bulk of your content. Above all, you don't need much technical knowledge to do this.
WordPress does this for you as it is the best blogging platform out there.
Everyone is Using WordPress
A major reason to choose WordPress for your next blog is the increasing number of WordPress users around the globe. WordPress is getting quite popular among people from all backgrounds as per the bulk of features offered by WordPress. According to stats, there are around 1.3 billion total websites on the internet. Out of these, 455 million websites are powered by WordPress and this number is continuously increasing.
Even loads of renowned brands have become WordPress users today. Some of these famous names include Katy Perry, TechCrunch, Sony Music, BBC America, MTV News, The New York Times and the list goes on. Shifting such famous brands towards WordPress to ensure online presence demonstrates the immense popularity of WordPress globally. This is why you should choose WordPress for your next blog and compete for an optimal online presence.
Customizability
Customizability is considered one of the top features of any content management system or blogging platform. WordPress understands such needs of its users and hence comes up with enhanced customizability to ensure user-oriented output. WordPress lets you design and develop your blogs the way you need. Through WordPress, you can customize every single element of your blogs with loads of variety available. This lets you obtain the results as per your intentions.
The customizability of WordPress comes from numerous pre-designed customizable themes. You can choose themes of your choice and customize them even further as per the nature of your blog.
You get to customize theme headers, color combinations, font styles and sizes, and page layouts. You can also customize your blog menus and theme footer. You can design sidebars as per your choice and customize widgets as per your potential audience needs. This way, WordPress offers you complete freedom to design your blogs exactly the way you need. WordPress never restricts you in your blogging journey owing to the extensive room of customizability available. This lets you craft your blogs oriented toward your potential audience.
SEO-Friendly Blogging Platform
Gone are the days, when publishing a blog was all you needed to rank your content on the internet. With the evolving trends in blogging, the competition has gone quite tough. According to statistics, 4.4 million blogs are published on the internet every day.
So how do get your content ranked among the top search engine results amid such high competition?
Well, search engine optimization (SEO) is the answer.
SEO deals with the improvement in appearance and positioning of web pages in organic search results. SEO strategies play a crucial role in beating your competitors and ranking higher in the search results of your targeted keywords. WordPress offers you an SEO-friendly platform to publish and rank your content among the top results. WordPress with its precisely built blogs lets every bit of your content be crawled by search engines and ensures enhanced visibility. WordPress also helps bloggers rank their content by offering SEO-based plugins. Some of the popular plugins include Yoast SEO, RankMath, MonsterInsight, All in One SEO, and many others. Using these plugins lets you ensure that the content you write ranks higher on search engine results.
Mobile Responsiveness
Web visits either come from desktops or mobiles. Earlier, people used to access the internet mostly from their desktop systems or laptops, and a very brief proportion of
Internet users accessed through mobiles. Today, with the launch of portable smartphones and tablets, people prefer to access the internet through such gadgets for their convenience. As per the stats, around 53% of web visits come from mobile relative to 47% of visits from desktop users. This is why the need for mobile-friendly and responsive blogs is highly crucial. WordPress offers you a great opportunity to develop responsive blogs and websites. This way, you get to develop user-friendly interfaces for all sorts of devices. WordPress features several themes that are quite responsive to mobile screens. These themes let you build blogs that can conveniently be navigated through desktop as well as mobile screens. This helps you reach a bigger audience accessing the internet through smart gadgets. Besides themes, WordPress adds mobile responsive functionality to your blogs with its purpose-built plugins too. Plugins like WPTouch, Jetpack, Smush, WP Mobile Menu, AMP for WP, and many others serve this functionality to ensure the mobile responsiveness of your blogs.
Plugins-Based Functionalities
Plugins are one of the greatest features of WordPress that offer loads of additional functionalities to your websites and blogs. According to Kinsta, WordPress features around 55,000 plugins offering a diverse range of functionalities. WordPress plugins are a part of the software that can be plugged into your websites and blogs. Plugins either add new functionality to your site or enhance a previously existing functionality to build a diverse range of blogs and sites. Plugins are one major reason why you should prefer WordPress to build your next blog. Plugins ease your blogging journey with ease of integration. They offer you enhanced functionalities without having to spend days writing manual codes. With WordPress plugins, you can build eCommerce stores, enable analytics, enhance SEO and create site backups. You can also secure your site, enhance loading speed, incorporate ads and enable automated emails. Besides these, you can avail yourself of loads of other features with plugins too.
To avail such enhancement in your blog's functionality, you can conveniently refer to the plugin directory of your WordPress. From thousands of options available, you can select the plugin of your choice and simply install it. With a brief plugin setup, the functionalities get plugged into your site.
Affordability
Costs turn out to be one of the most crucial factors when deciding to create a blog. However, WordPress proves itself to be a savior when it comes to creating a blog with
affordability ensured. WordPress is an open-source platform that is totally free of cost for users to fulfill their blogs and website creation needs. A team of proficient developers across the globe is continuously working to evolve WordPress with immense advancements without
charging the users. WordPress is an affordable platform to create impressive websites and blogs. You can access your WordPress dashboards from anywhere at any time without having to keep dedicated systems. This lets you have ease of accessibility too.
With WordPress, all you need to purchase is a domain name and a hosting plan. Building your blog with wordpress.com doesn't even require a third-party hosting platform.
However, wordpress.org requires you to avail yourself of a hosting platform to hose your WordPress blog. For WordPress hosting, you get discounted packages at various hosting platforms. Besides that, you get free domain registration usually for 1 year upon purchase of a hosting plan. This way, you can have an impressive blog created in a budget-friendly manner.
Evergreen Blogging Platform
Blogging on an evergreen platform means, creating an evergreen blog. Loads of blogging platforms have been introduced and many of them have vanished a long time ago. The success of any blogging platform or content management system is highly dependent upon how long it stays popular on the internet. Open-source platforms are usually meant to stay much longer than closed-source ones. This is because open-source software is backed by multiple developers and agencies. People keep on updating and evolving the system with time. This is one compelling reason why choosing WordPress for your next blog would be a great deal. WordPress being an open-source software is going to survive for an extensive period of time, unlike many closed-source platforms. Hence, a blog you create today will stay in line for many years down the line. You can consistently update it, evolve your content and enhance your blog outlook anytime.
Huge Community
Communities are indispensable for the success of any digital platform. SO is the case with WordPress too. A great reason to use WordPress for your next blog is the huge support communities of WordPress across the internet. WordPress offers support services to its users in various ways to assist them in their blogging journey. These WordPress communities are meant to help WordPress users across the globe.
As a blogger, WordPress offers you these multiple forums to reach out for a helping hand whenever you get stuck along your blogging journey. Experts from all over the world can reply to your concerns on such platforms. You can even browse articles, reviews, and answers relevant to your concerns. Having such communities in easy access gives you an immense edge as a blogger. This is why these giant communities are a great benefit for WordPress users. Such communities and support let you enjoy a streamlined blogging career with loads of benefits guaranteed.
What kind of websites can you create with WordPress?
WordPress supports diversity with its immense customizability and plenty of features. Using WordPress, you get complete freedom to design any kind of website you want. Whatever your requirements are, WordPress gets you covered optimally. With WordPress, you can create personal blogs, business websites, and high-converting eCommerce stores. You also get to create impressive portfolio websites, online community forums, digital magazines, and multilingual websites supporting various
languages.WordPress offers you another edge over traditional blogging platforms by enabling network creation. Through this feature, you can develop website networks that comprise multiple websites. With site networks, you get to operate all your websites through a single dashboard quite feasibly.
Should you look for WordPress alternatives?
This is a common concern of every blogger if they should rely on WordPress as a blogging platform or look for alternatives. However, the answer depends solely on your individual requirements and preferences. There are loads of WordPress alternatives available and what satisfies your requirements better than WordPress depends on your needs. Among WordPress alternatives, two of the most common ones are Wix and Weebly.
WordPress vs Wix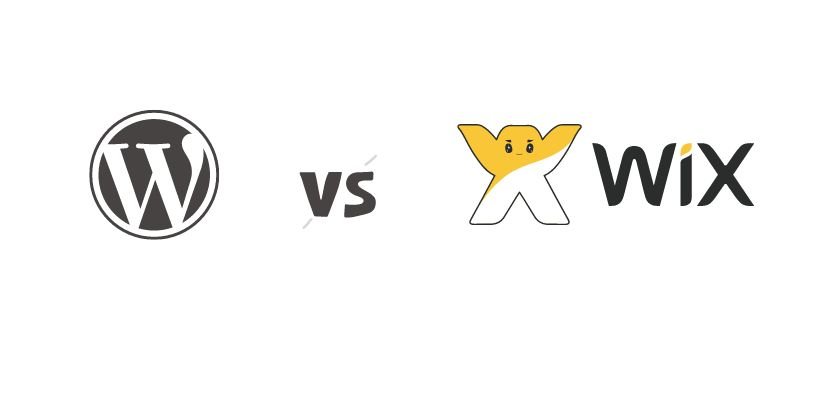 WordPress is an open-source platform and needs you to purchase third-party hosting services. However, packages offered by Wix include hosting and support. Creating bigger websites often gets difficult with Wix as the editor gets slower with the increasing number of website pages.
Wix is a complete drag-and-drop builder requiring the least technical knowledge while WordPress may often demand technical understanding. Wix is relatively user-friendly for complete beginners as they get to use thousands of freely available themes. Many of the WordPress themes are meant to be purchased. For eCommerce purposes, Wix has an entire section for creating online stores.
However, WordPress with its diverse range of plugins and themes, makes it easier to create a more customized and audience-oriented store.
Wix features several options for bloggers making it a great blogging platform. Similarly, WordPress also holds numerous pros and cons. Wix however provides relatively limited options to WordPress which precisely covers all sorts of individual requirements of bloggers.
Check out: WordPress VS Wix – Which is a better website builder?
WordPress vs Weebly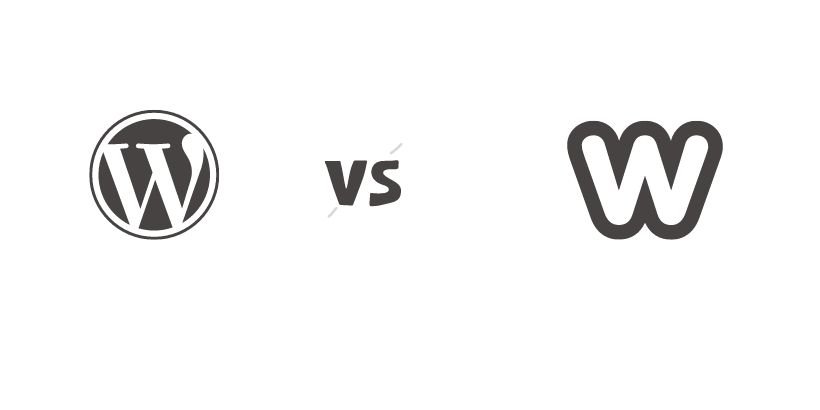 Weebly is considered a popular site builder tool among bloggers too. Weebly has been there for around 14 years with continuous updates being done every year. Weebly is a
relatively simpler and easy-to-use site builder tool relative to WordPress which often involves technical aspects.
Weebly and WordPress offer a wide range of pricing plans too. WordPress is considered a preferable choice in cases when you are having a limited budget. However, Weebly does offer a free plan for beginners but creating professional blogs often needs relatively higher budgets with Weebly. When it comes to customizability, WordPress offers you more freedom than Weebly. Weebly comes with limited options to customize your sites as per your requirements and audience interests.
Lastly, both Weebly and WordPress perform well when it comes to SEO. Both site builders help you rank your content well on search engines by using smart SEO strategies. Hence, whether you are a Weebly or a WordPress user, you can get your sites and blogs ranked.
Wrapping Up
WordPress is an immensely popular blogging platform and user-friendly content management system. Bloggers from all sorts of backgrounds prefer WordPress for their blog creation requirements. A high proportion of websites on the internet are today powered by WordPress.
WordPress offers you a wide range of features to assist you in your blogging journey. With WordPress, creating a blog isn't difficult anymore. Without writing even a single line of code, you can create impressive blogs using WordPress. The lots of benefits associated with WordPress help you as a blogger to conveniently design great blogs and be part of the competition.