15 Free SEO Tools For Website in 2023
Are you aware of these awesome and Free SEO Tools?
If you are working in the SEO industry for a long time, you must know all of these. But if you are not, we will be listing 15 of the best free SEO tools in this article.
There are lots of Search Engine Optimization (SEO) tools available in the market developed for different purposes. Some of them are free to use whereas some of them are paid. You need an SEO tool to closely monitor your website stats and performance.
SEO task is not as easy as we think as there are too many competitors in the market. On top of that, with the continuous update and improvement in the search engine algorithm, there are lots of things to take care of in order to rank higher in the SERPs.
Why use free SEO tools?
The very first benefit of using a Free SEO tool is you don't have to pay a single penny. Moreover, these free SEO tools are super helpful for your websites to check, improve, measure, track/monitor the SEO performance and website traffic.
Some of the mentioned free SEO tools are offered by Google itself such as Google Analytics, Google Search Console, Google Page Insights, and Google Mobile-Friendly Test. So, these tools are something that you should not miss out on as an SEO professional. These tools do not give just the result of the website, but also guide you to improve your website for better ranking.
---
List of 15 Free SEO Tools
1. Google Analytics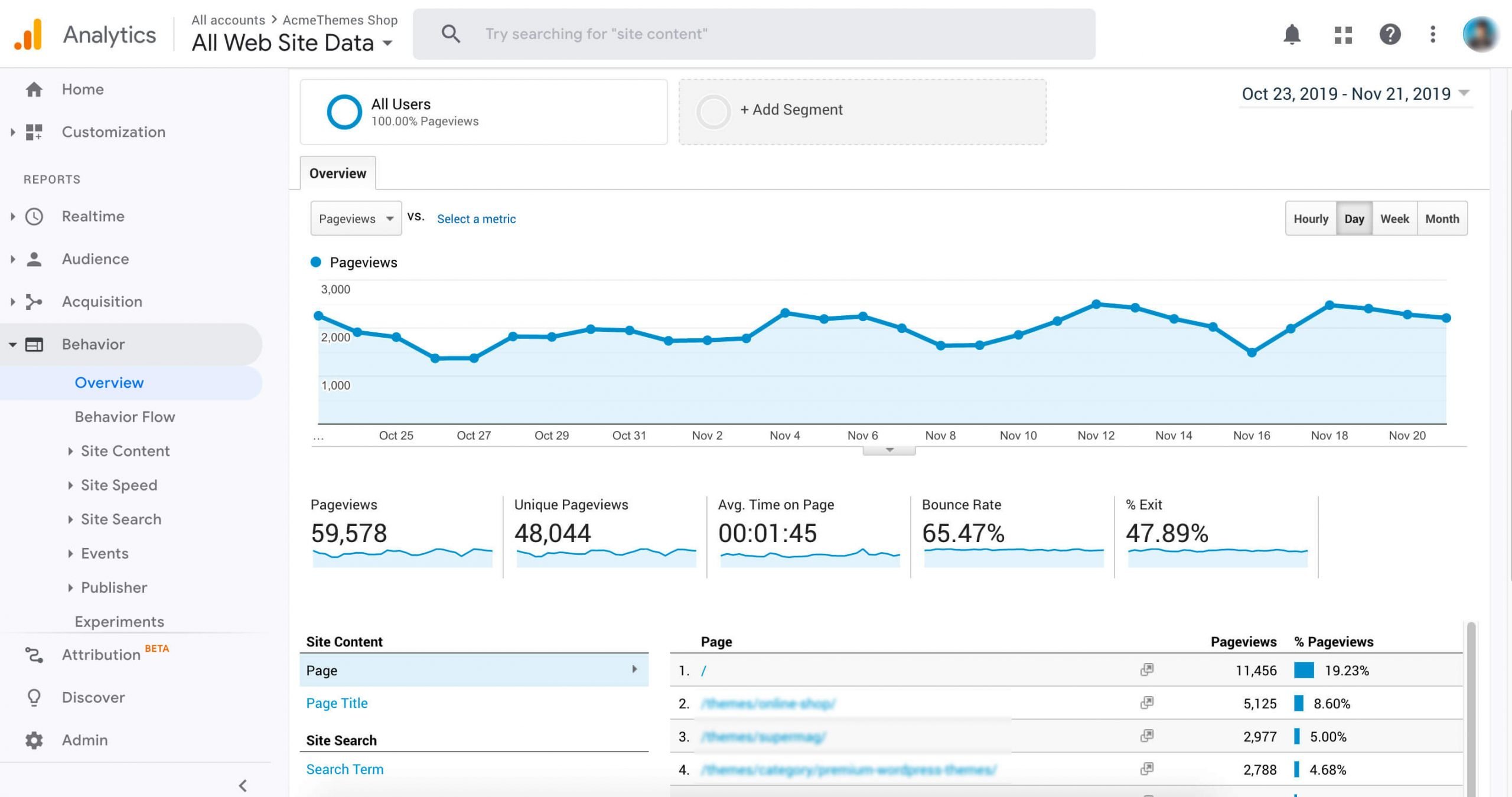 Google Analytics is one of the best tool provided by Google. It gives you in-depth insights of users, their demography, geography, intention. You can track vital information of visitors, how they came to site, where are they from, which demographics, most popular content and lots of other results. This is one of my favorite tools that I use every day of my life.
2. Google Search Console
Google Search Console is another essential tool by Google that helps you to monitor, maintain, and troubleshoot your site's presence in Google Search results. The difference between Google Analytics and Google Search Console is, Analytics is user-oriented, providing data related to those who visit and interact with your website. Likewise, Google Search Console is search-engine focused, providing tools and insights that can help site owners improve visibility and presence in the SERPs. As an SEO professional, you must use Google Search Console to track the performance of the website in every aspect.
3. Google Keyword Planner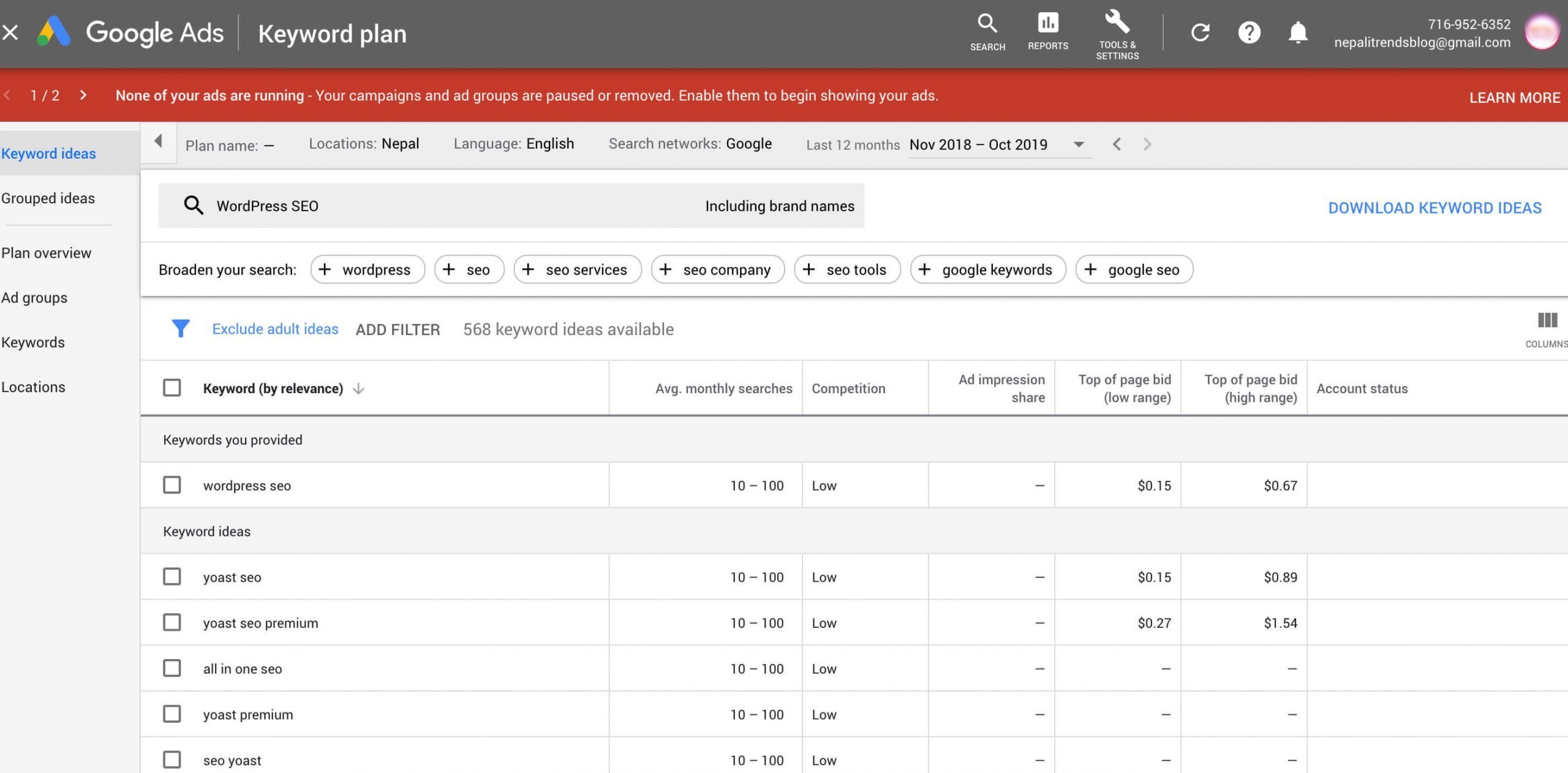 Google Keyword Planner is a free Google Ads tool for new or experienced advertisers that's like a workshop for building new Search Network campaigns. You can use Keyword Planner to search for keywords and see how a list of keywords might perform. Keyword Planner can also help you choose competitive bids and budgets to use with your campaigns. This article goes over the ways you can use Keyword Planner to lay the groundwork for a successful campaign.
4. Ubbersuggest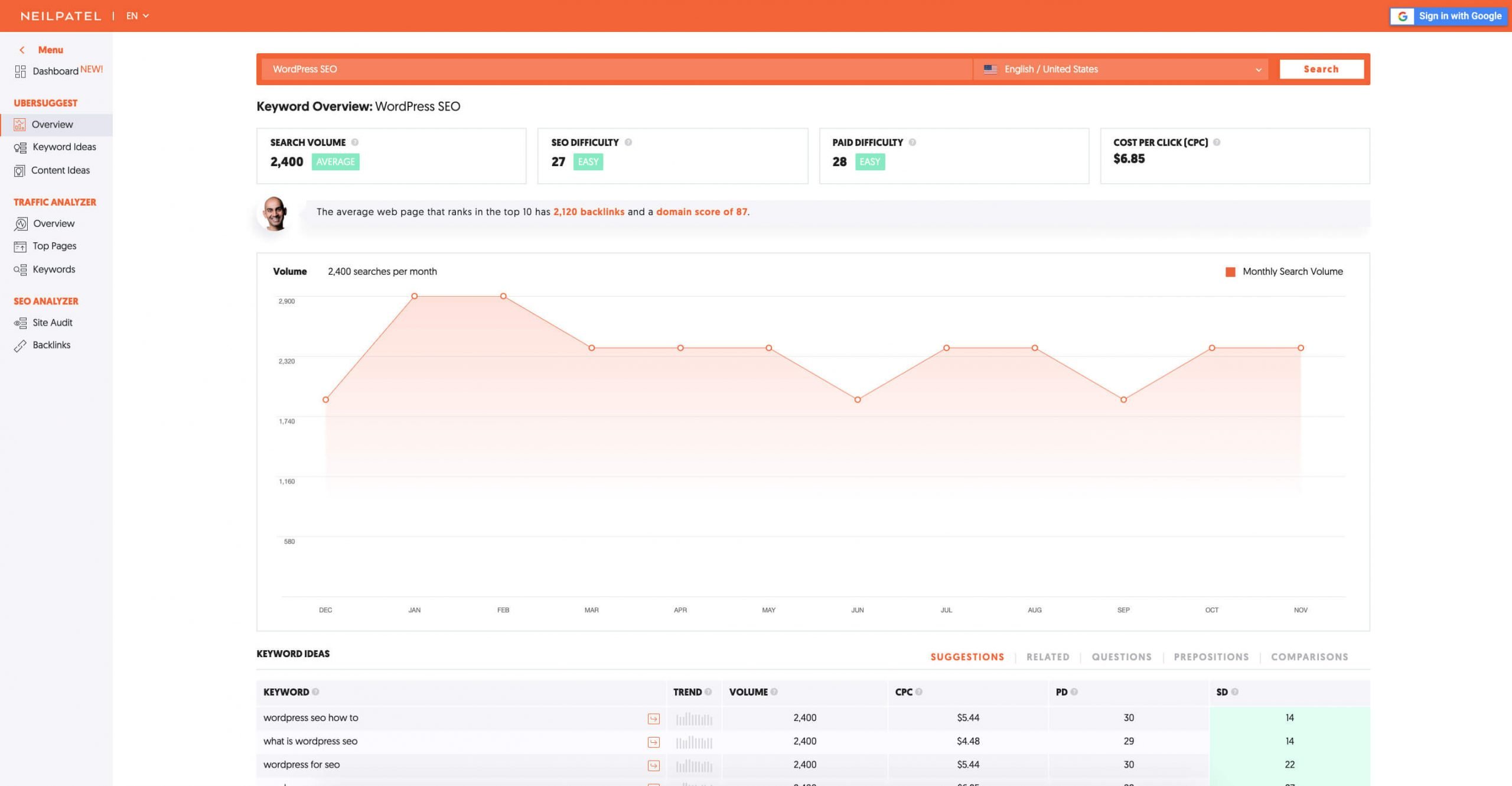 Ubersuggest is a free keyword research tool that was previously known as ubersuggest.io. Ubersuggest is one of the best keyword research tools because it has a friendly user interface, main and related keyword suggestions, and also displays the top 100 SERPs for each clicked keyword/keyphrase. You can also get competition scores.
Using Ubersuggest, you can do competitor keyword research. All you need to do is to enter the website's URL and check which posts receive the most traffic and what are the top keywords for the website. However, the stats are slightly off, so use it for guidance, but don't trust it blindly.
5. Answer the Public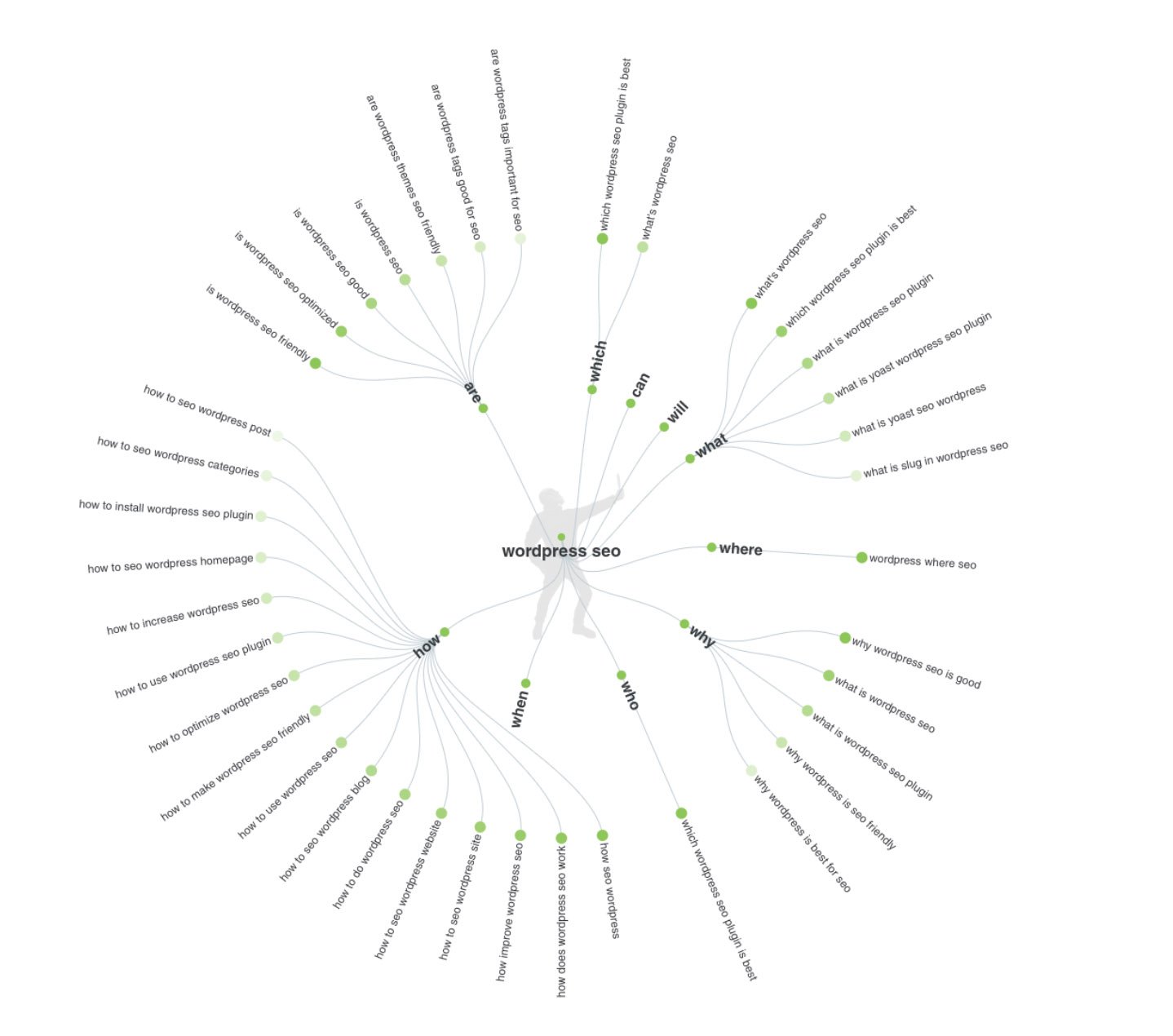 Answer the public is another free SEO tool that visualizes the search query that users are asking on Google. Answer the public is a clever consumer insight tool that combines the suggested searches from Google and Bing. It fetches and maps keyword suggestions that you see when you perform a Google search.
You can use this tool to develop a keyword idea so that you create content that users are searching for.
6. Google Mobile-Friendly Test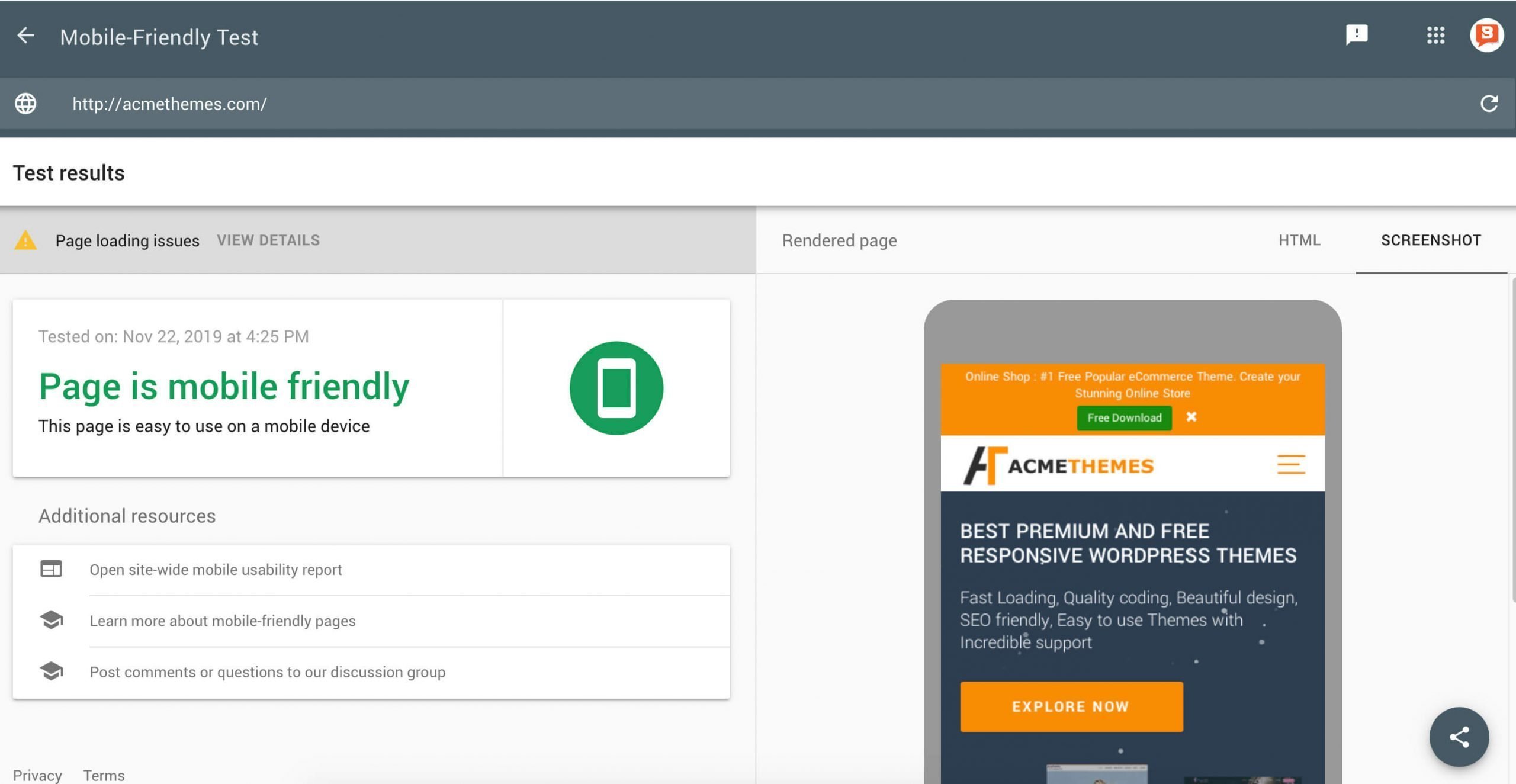 Google Mobile-Friendly tool helps you to test whether or not your website is mobile-friendly. Google strictly tests each and every site to be fitted on the mobile screen. This free tool not only gives you the mobile-friendly result but also provides you additional resources along with JS script messages.
7. Speed Test Tools – Google Page Speed/GTMetrix/Pingdom Tools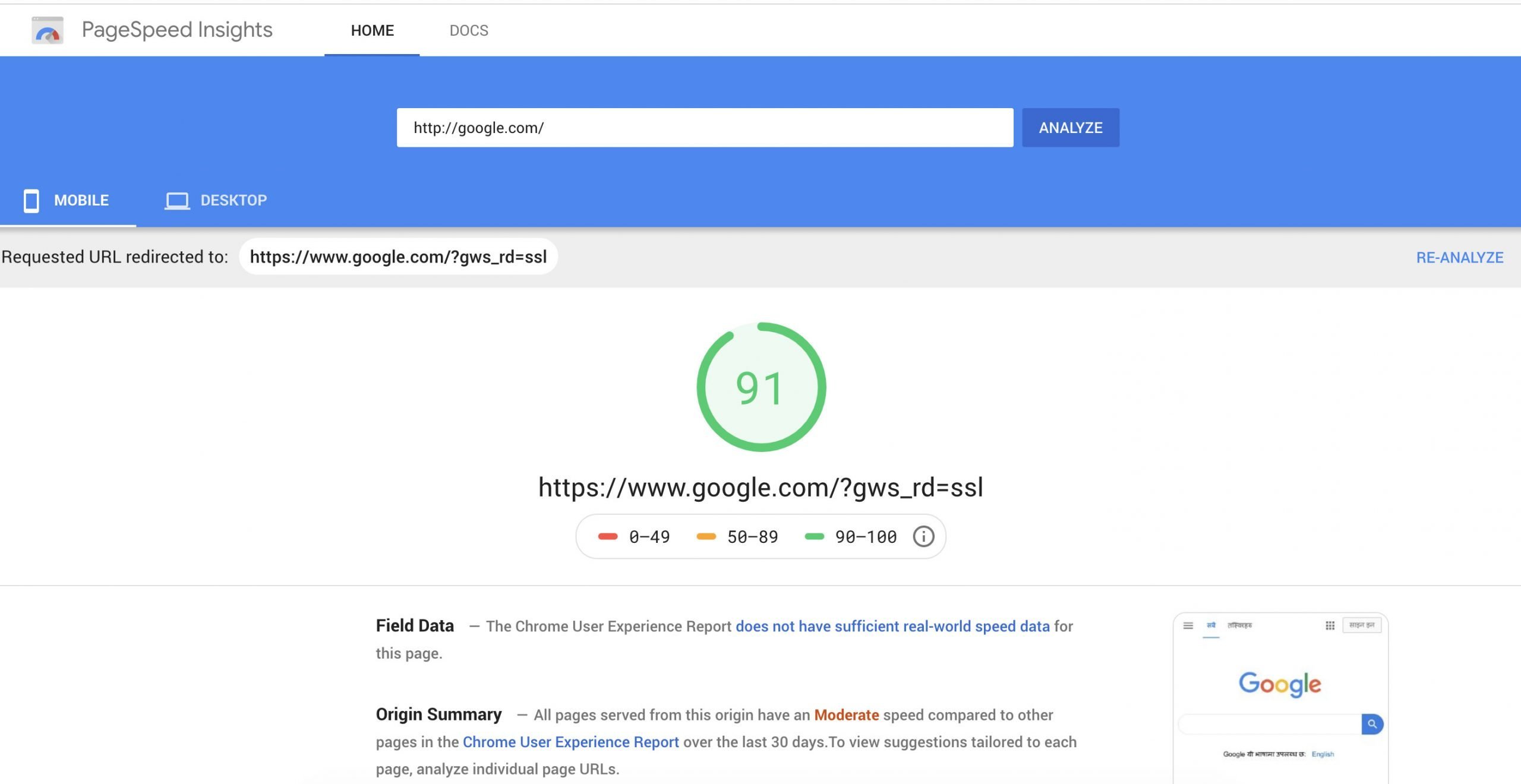 Google Page Speed or GTMetrix or Pingdom Tool is used for measuring the website speed. These tools tell exactly how fast the website is loading and also tell what caused the website to load slowly. Since the site's loading speed plays a significant role in ranking factors, you need to closely monitor the site's speed.
Google has indicated site speed is one of the signals used by its algorithm to rank pages. And research has shown that Google might be specifically measuring time to the first byte when it considers page speed. In addition, a slow page speed means that search engines can crawl fewer pages using their allocated crawl budget, and this could negatively affect your indexation.
These tools are free to use and a great way to test your site's performance.
8. SEMrush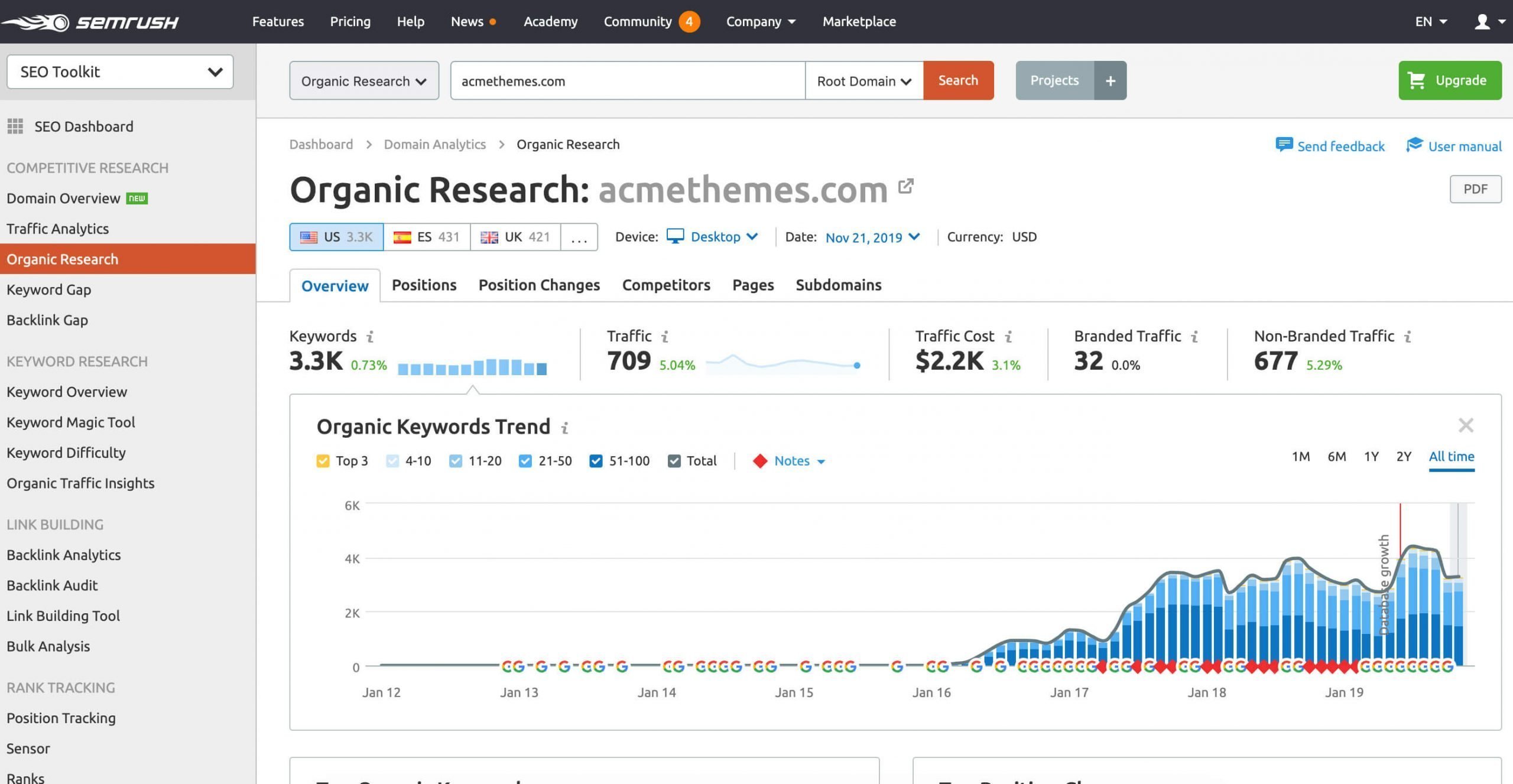 Semrush is a freemium SEO Tool that helps you to analyze the keywords, track the keyword strategy used by your competitors.  SEMrush is trusted by internet marketers all over the world. It is also used by a number of businesses, big and small.
SEMrush is specific to finding profitable keywords. It is the best SEO tool which is highly recommended by most SEO professionals. You can get 30 months for free and later you can upgrade for more features.
9. Seobility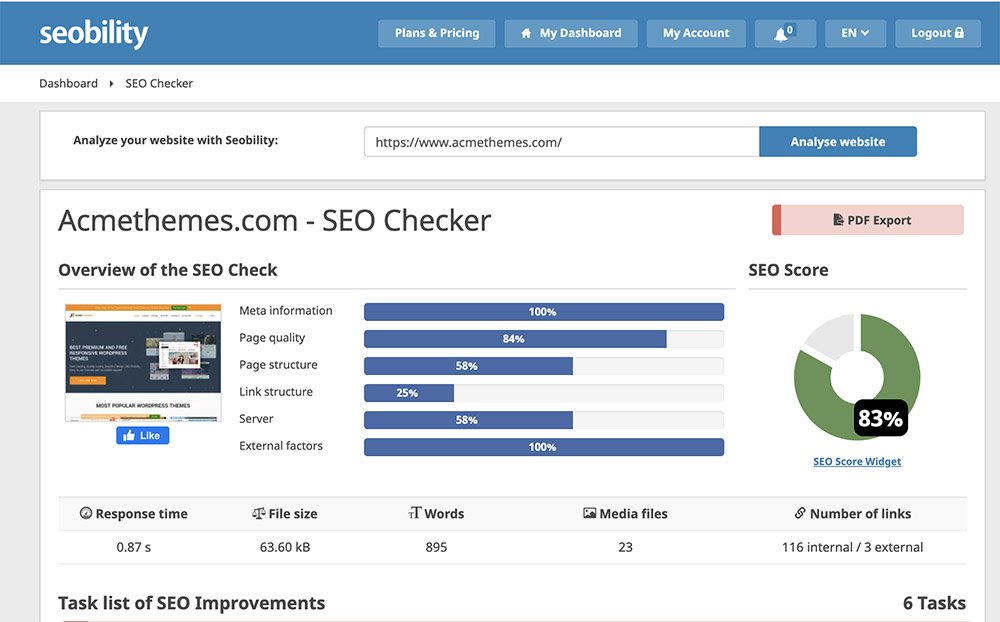 In the list of Free SEO Tools, we have Seobility. It is an online SEO software for better website optimization and SEO monitoring. Optimize your website for better search engine rankings. Sustainably." Seobility is an online SEO software for better website optimization. Seobility checks your complete website, by crawling all linked pages.
10. SEO Plugins
WordPress SEO plugins are another best free tool to use for ranking better. There are many SEO plugins but among them, Yoast is a widely used plugin followed by All in One SEO Pack and RankMath. Read full comparison between Yoast SEO vs All in One SEO Pack. RankMath is also getting positive feedback from the users.
11. Siteliner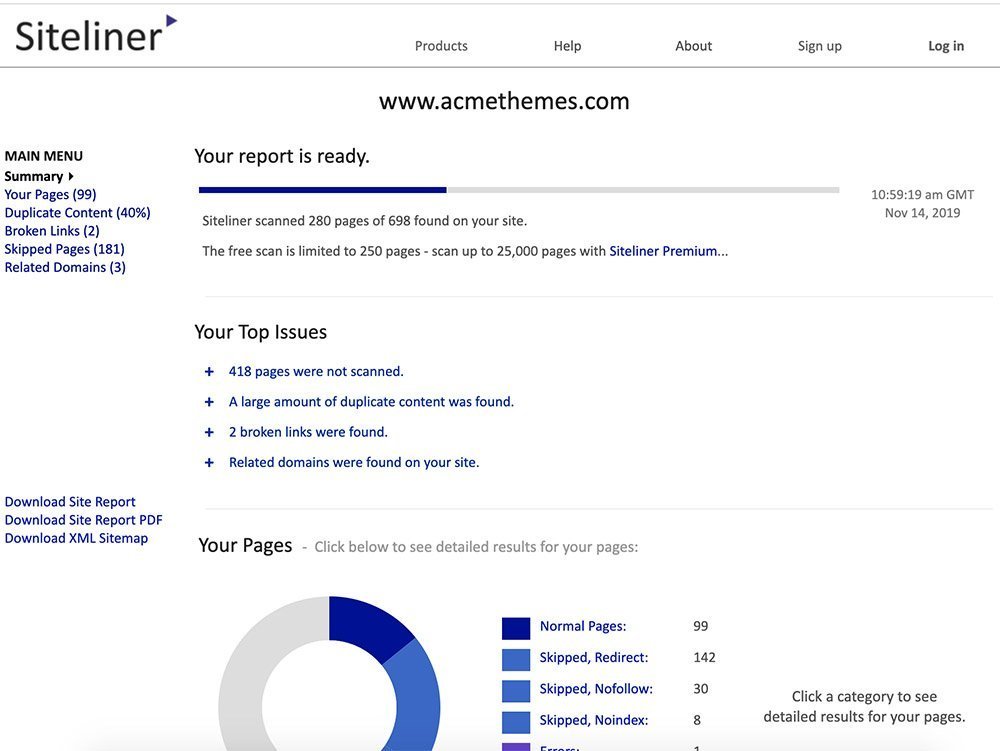 Siteliner is another free SEO tool that lets you explore your website, revealing key issues that affect your site's quality and search engine rankings. Siteliner also gives you in-depth insight about the following issues:
Duplicate Content – Duplicate content can lower your site's search engine rankings, reducing the traffic to your site. Siteliner systematically checks your site for internal duplicate content, highlighting it on each page, intelligently excluding common content such as menus and navigation./
Broken Links – Broken links can damage your site's user experience and lower your site's search engine rankings. Siteliner checks all internal links on your site to ensure they are working and highlight the broken links so you can fix them easily.
Page Power – Siteliner identifies the pages that are most prominent to search engines as they crawl through your site based on the link patterns between your pages.
Reports – Siteliner crawls and analyzes the pages on your site, revealing key information about each page. Siteliner provides a standard XML Sitemap for your site, as well as a more detailed Siteliner Report.
You can use the Siteliner tool for free up to 250 pages/month.
12. SEOSiteCheckup
SEO Site Checkup aims to make search engine optimization (SEO) easy. This free tool provides simple, professional-quality SEO analysis and critical SEO monitoring for websites. It shows you all the necessary reports needed for SEO and you can fix it for better ranking. This tool is developed by the SEO professionals by considering how algorithms, penalties and SEO factors have evolved since the early days of search.
13. Google Trends
Google Trends is a free tool by Google that is used for comparative keyword research and to discover event-triggered spikes in keyword search volume. Google Trends provides keyword-related data including search volume index and geographical information about search engine users.
Google Trends algorithm analyzes the popularity of top search queries in Google Search across various regions and languages. The website uses graphs to compare the search volume of different queries over time. You can use this data to extract the particular keyword that is searching by users.
14. Google My Business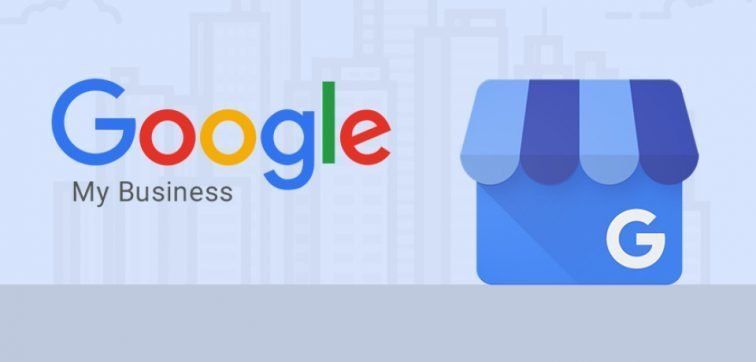 Setting up Google My Business (GMB) previously known as Google Local is very important for any local business. It is a free and easy-to-use tool for businesses and organizations to manage your online presence across Google, including Search and Maps. By verifying and editing your business information, you can both help customers find you and tell them the story of your business.
It feeds information to a variety of places, including the local pack and Google Maps search results, but the most familiar appearance will likely be when it's in the top right (or top on mobile) of a branded search for your business.
15.  Rich Results Test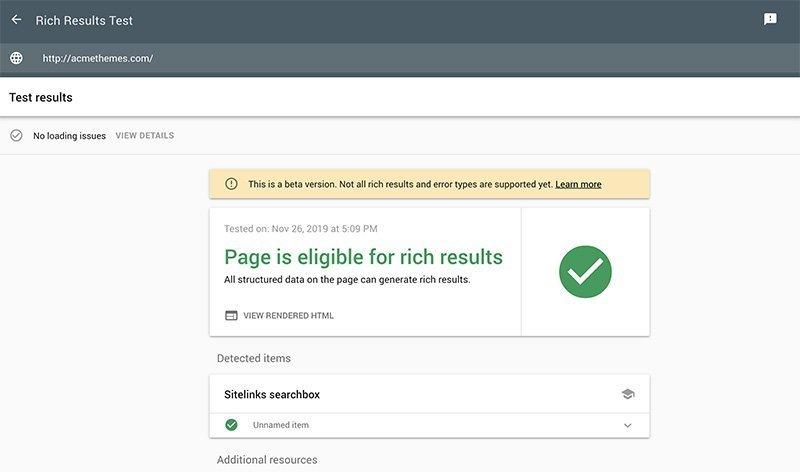 This tool lets you check if your website if valid for Google's Rich Results. But, getting a passing grade doesn't mean your page will automatically display rich results in the SERPs, but think of it as the cost of admission. This tool is an updated version of Google's previous structured data testing tool and is designed to make testing and diagnosing your page's structured data easier.
Final Words,
Whether you are a website owner or SEO professional, you should keep tracking your website performance frequently in order to beat the ranking. Even if you are already well-ranked, it is a challenging task for you to hold the position.  For that, you should keep your website up-to-date, error-free and technically sound. So, the above-mentioned tools can help you to come in front of your competitors.
So, what di you think about this tool? How many of these tools are you familiar with? Write down your experience and suggestion in the comment section below. Also, check out our other articles on Search Engine Optimization, Website Traffic, and WordPress Themes.
Other Posts:
If you liked this article, then consider following us on Twitter and Facebook and LinkedIn.