15 Actionable On Page SEO Techniques for WordPress Website
Search Engine Optimization (SEO) is an important part of any website. There is a huge possibility to create a massive business on the internet just by driving tons of traffic to the website.
Wait,
driving tons of traffic sounds great right? But it is not as easy as we think. There are many competitors working in the same idea and niche. The only two ways to drive traffic on the website are either by Running Ads or by Ranking the Site Organically.
Running ads and spending a huge amount of money – is kind of not our interest.  So, another best way to drive traffic in by ranking the website organically on the search engines. It may take a few months to get ranked on the search engines, but the traffic duration and quality of traffic is must stable than paid traffic.
So in order to rank the website in a specific keyword. The very first thing you need to perform in On-Page Search Engine Optimization. 
What is On Page SEO?
In the SEO industry, there are two terms On Page SEO and Off Page SEO. On-page optimization is the technique of optimizing the content, media, links within the website.
According to Moz – On page SEO is the practice of optimizing individual web pages in order to rank higher and earn more relevant traffic in search engines. On page refers to both the content and HTML source code of a page that can be optimized.
Off-page, on the other hand, is a technique that you do outside websites like building quality backlinks. On-page SEO  is the most important factor for better ranking.
15 On Page Optimization Techniques
Here are the 15+ Actionable On-Page SEO Techniques for WordPress Website.
1. Proper Keyword Research
Before publishing any article you have to do proper keyword research. An article developed without proper keyword research is like pouring water in the sand. So, before start writing a post on a particular topic, you should conduct proper keyword research. Keyword research involves, finding out the primary keyword, analyzation of search volume & competition, keyword difficulty, pages that are already ranked for and finding out the LSI keywords. So, perper keyword research is very crucial for every blog post.
There are lots of Keyword Search Tools in the market. Some of them available for free with limited features. Google Keyword Planner is the best free keyword search tool. This tool lets you analyze, keyword search volume, competition, keyword difficulty, Cost Per Click (CPC), etc.

Tips:
2. Page Title
Optimizing Page Title is another most important factor for SEO. Title-page, as shown in the figure below, is the first impression to the users. So, you need to put a catchy and attractive title s0 that the user could click it.
Study shows that Title tag affects the overall Click Through Rate percentage of the website.
Check out the how to Optimize Title Tag for better Click Through Rate.

Tips:
You can include modifiers like, "Best", "Free", "Tips", "How to", "Guide", "Latest Date" etc.
Write title not more than 65 characters that perfectly fit on the screen.
The page title should always be in <H1> tag.
3. URL Structure
The URL Structure of the site plays a great role in SEO and site ranking as the URL is the gateway for the web crawler.  Google Gives More Priority to the URL that contains 3-5 words. Your URL should be short and sweet.
The WordPress permalink setting allows you to choose your default permalink structure. You can choose from common settings or create custom URL structures. Once you chose the setting, WordPress automatically chose the permalink structure that you configured.
I WordPress, you will find the permalink setting in Settings>Permalink

We recommend setting the Post name as default.  Permalink according to the post name is considered to be better for SEO purposes.
Tips:
Try to include Primary Keyword in the URL.
Make your URL as short as possible.
4. Meta Description
Meta description is a short description that appears just below the URL link in Search Engine Ranking Pages (SERPs). Meta description also appears in the homepage as well.
Meta description is also an important factor for SEO as it increases the Click Through Rate (CTR) of the page. People are likely to click more those pages having proper meta descriptions. It is highly recommended to include the primary keyword along with the modifiers like, "best", "Tips", "Guide", "Lates date year" etc.
Tips:
Try to wrap up Meta Description between 50–160 characters.
Try including a primary keyword in Meta Description.
5. Optimizing Media
Media in any website represents different formats of images and videos. Media adds extra beauty to the overall content of the website. But in terms of On-page SEO, optimizing media is one of the vital tasks.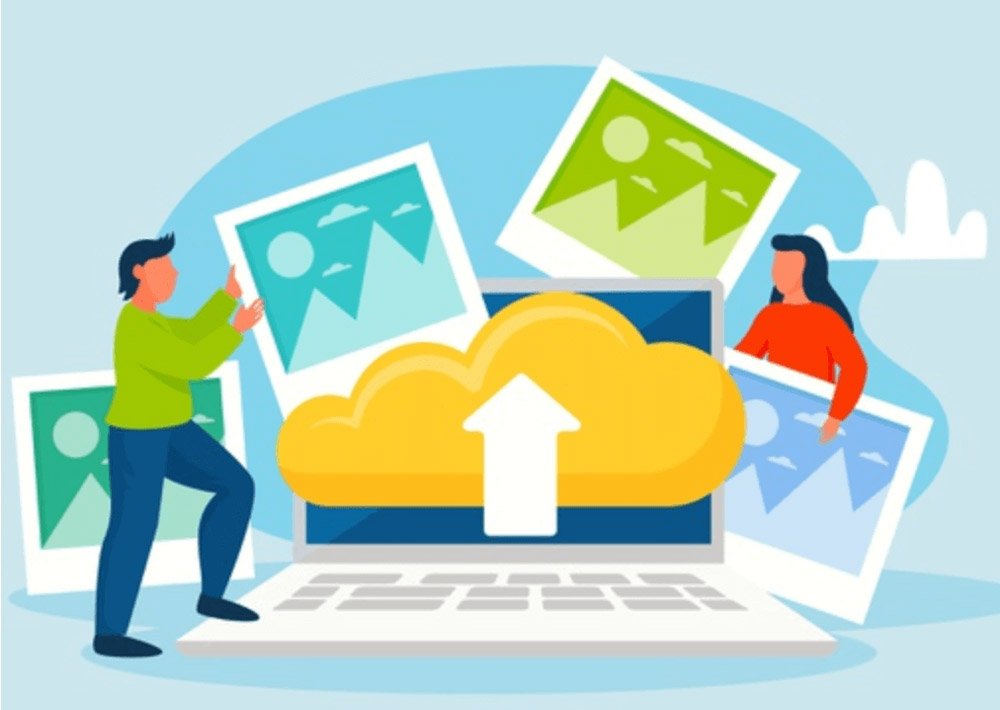 Majorly, optimizing media on any website includes, optimizing image files. Such as Image alternative texts, Image description, reducing size. Read a detailed guide about image optimization.
Tips:
Try uploading images below 200 kb in size.
Use TinyPNG.com or TinyJpg.com to reduce the size of the image without losing the image quality.
Do not forget to rename the image with a targeted keyword before upload.
Have image cache plugin
6. Content Formatting
Content is King!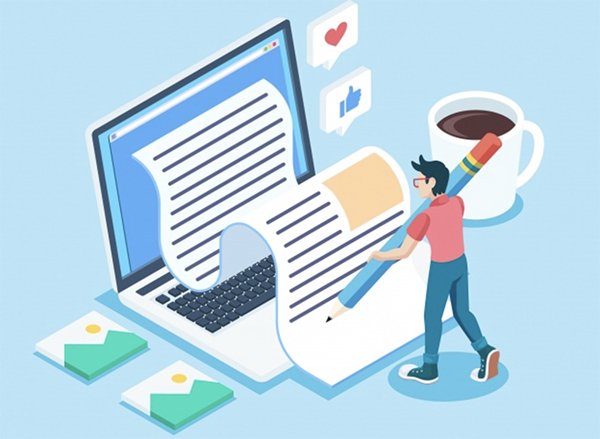 For better ranking, content should be well formatted.
According to the 11web.com, these are the 5 key content formatting steps.
Use headings
Use bulleted and numbered lists
Use bold text for memorable phrases
Use relevant graphics and images
Give photos helpful captions
Besides these, steps. you need to improve things like internal and external linking to the related posts. This way, you can add more value to your post by providing interrelated content.
7. Optimizing Speed
Website speed has a big impact on SEO. Page speed is important to user experience. Pages with a longer load time tend to have higher bounce rates and lower average time on page.
Google has indicated site speed is one of the signals used by its algorithm to rank pages. And research has shown that Google might be specifically measuring time to the first byte as when it considers page speed. In addition, a slow page speed means that search engines can crawl fewer pages using their allocated crawl budget, and this could negatively affect your indexation.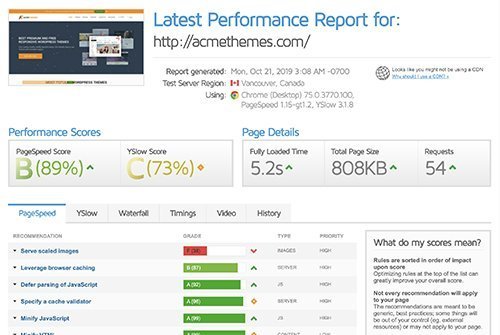 There are a few things you need to consider to make a website faster.
Choose good hosting
Choose well coded and light WordPress theme
Use Content Delivery Network (CDN)
Minify JavaScript and CSS
Read More about First Content  Paint (FCP) and First Meaningful Paint (FMP).
8. Mobile Friendliness
Google has made major changes in its algorithm, officially called Mobile-First Indexing. So, if your website is not responsive-meaning not optimized for mobile devices then your site automatically pushed down in the ranking.
You can test your site on the Mobile-Friendly Test tool by Google.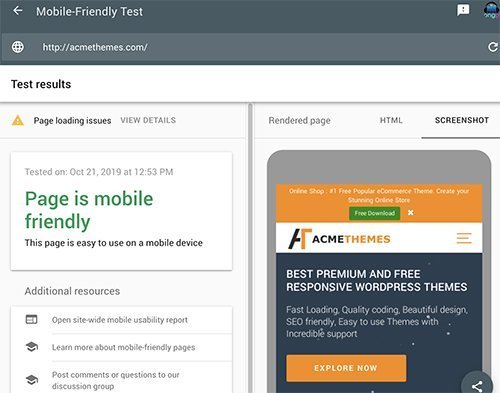 9. Content SEO
Content SEO is a key part of any SEO strategy. Without content, it's impossible for your site to rank in search engines. It's, therefore, crucial to write and structure quality content.
According to Yoast – "Content SEO refers to creating content that helps your web pages to rank high in the search engines. It includes everything to do with the writing and structuring of content on your website. There are three major elements you need to consider to produce content that will make your website rank well: keyword strategy, site structure and copywriting". 
So, focus on three of the key elements while doing content SEO to rank higher in the SERPs.
10. Keyword Density
Maintaining the right keyword density is another important On-Page SEO technique.
Keyword refers to the repetition of the number of targeted keywords in a specific blog post. You have to maintain the optimum percentage of the keyword in the overall content.
"KEYWORD DENSITY' is simply a PERCENTAGE value of the NUMBER OF TIMES a KEYWORD or KEY PHRASE appears on a WEB PAGE compared to the TOTAL AMOUNT OF WORDS on the page." WIKI
The consideration is that Google will order SERPs and reward with higher ranking a page that has a 'specific' target keyword density percentage value.
Tips:
Try to populate 2-3% of keyword density
11. Work in LSI Keyword
Latent Semantic Indexing (LSI) keywords are another important thing to work in. In order to rank better for the main keyword, these are the essential keywords that are semantically related to your main keyword. These  keywords supplement the Primary Keyword and act as helpers to give stronger contextual information to the search engines and users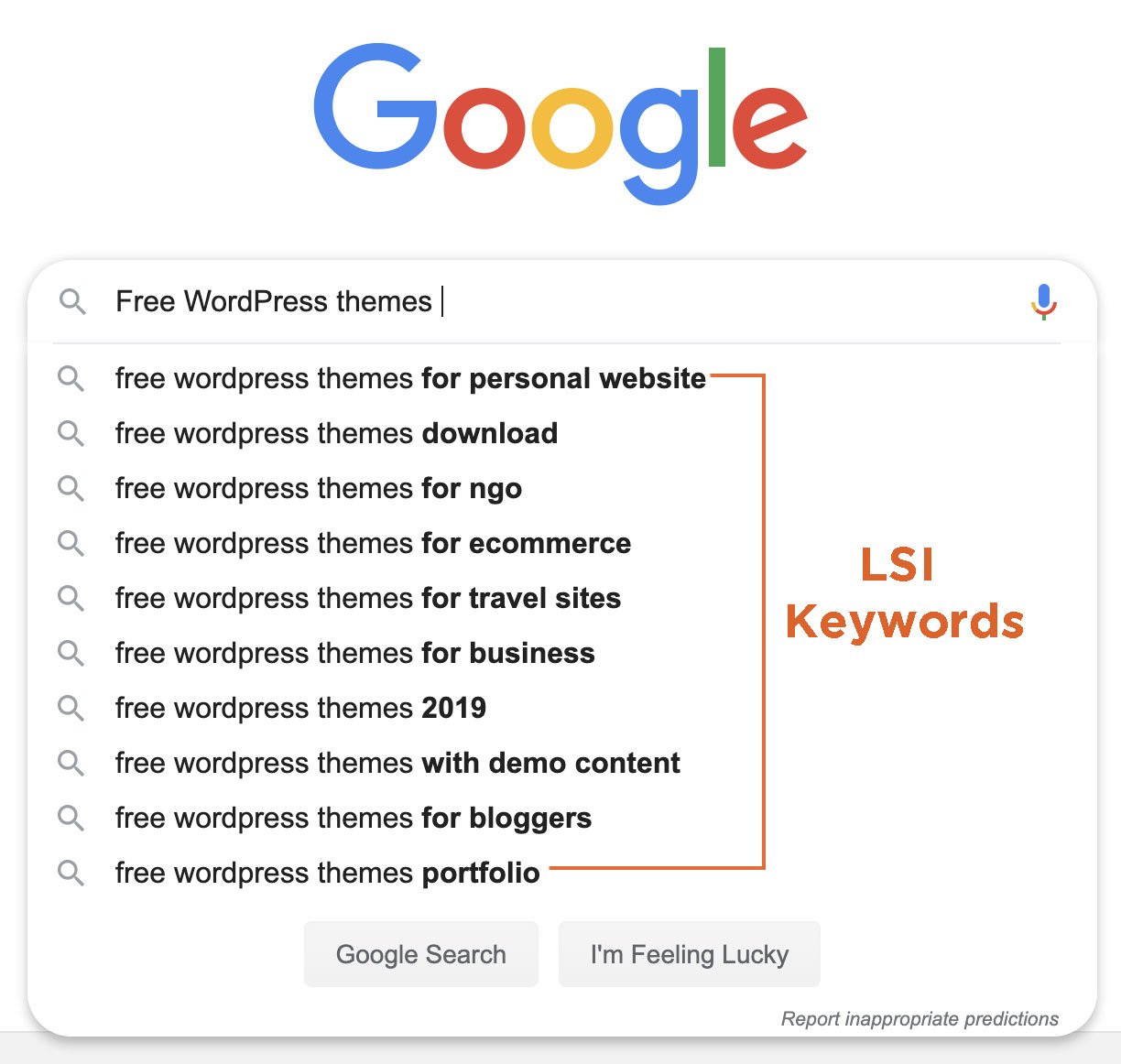 These accompanying words that provide context to the main keywords are what Google understands as LSI keywords to decide which is the correct meaning. Read more about LSI Keyword Guide in this article by LSIGraph.
Tips:
Try in include related LSI keywords in the content
12. Maintaining Headline Hierarchy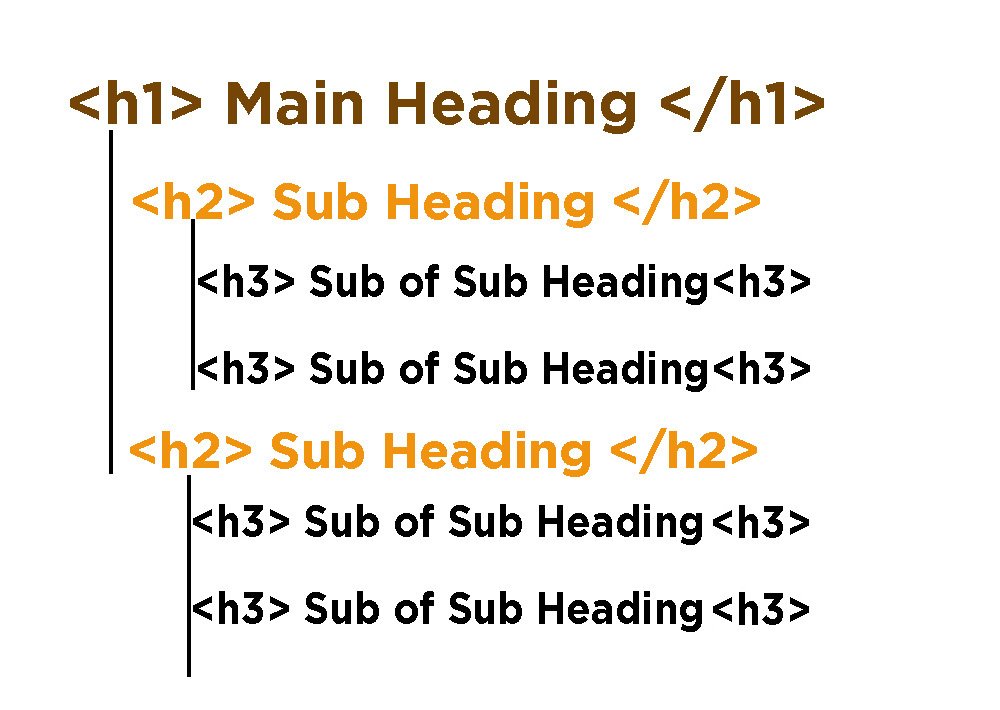 There are altogether 6 header tags used in the website from <H1> to <H6>.
Header tags used on the website make it easier for web crawlers to gauge the relevance of your web content. The proper header categorizes the content in the heading, subheading, and body.
In the hierarchy of headings, H1 text is the most important to SEO. This is the title of the web page, so search engines look to the keywords in the H1 header to categorize and surface content to users.
Maintaining proper header hierarchy is essential from both the search engine aspect as well as the user experience point of view.
Tips:
The main keyword must be included in the <h1> tag in the header
13. Proper Internal Linking

Internal linking is the process of linking one content to another according to the context within the same website. Internal linking is one of the important factors for SEO perspective as well as the user's perspective. Internal linking helps in navigating the different contextual pages within the website.
Tips
Link to only relevant pages
14. Use Outbound Link
Outbound link the link that goes to different website from your website. An outbound link does help in search engine optimization. There are two types of outbound links.
They are do-follow and no-follow. Nofollow tells search engines not to follow links and do-follow passes ranking power from your website to the targeted pages. Deciding whether to have a do-follow link of no-follow link entirely depends on the site authority. The benefit of having outbound links is to increase relevancy, to increase trust, to boost value and backlinking purpose.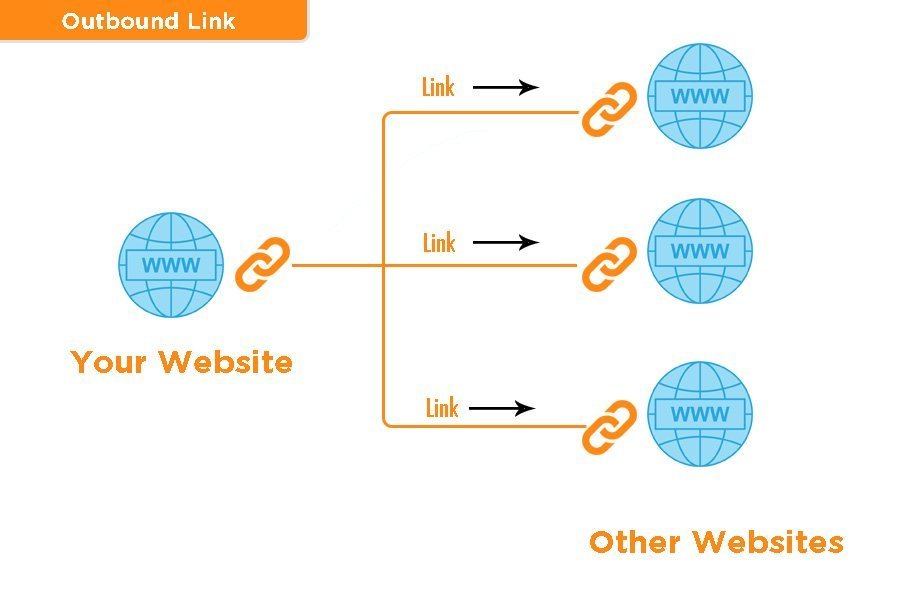 So, Increase Your Authority, Audience, and Ranking With Outbound Links.
Tips:
Outbound links will be useless if they are not wrapped up in high-quality original content
Read More – about the do-follow link and no follow link
15. Developing High-Quality Content
After setting up all the necessary settings, you now focus on producing Quality, Engaging, Original and Helpful content for users. While publishing the first blog, you should consider the essential SEO guidelines so that you start pushing even better content right after.

Here, the meaning of quality content is content that creates value for the targeted customers. Engaging content means somehow, that content should engage the reader by providing relevant images/infographics, GIFs, videos.
Visually rich infographics can instantly make your content look more appealing and entertaining. But that's not the only reason why you should learn how to make infographics that shine. Read more about How to Make an Infographic: The Ultimate Guide
Likewise, original content refers to that the content is not copied from the other sources. Instead, it is written from scratch with own experience and in-depth research. Lastly, helpful content means, that it should solve the user's problem that they are looking for.
And the more you produce quality content, the more Google notices you and rank your content better. Find out how to get noticed by Google by improving your EAT score.
16. Make Content Easily Sharable

In today's time, social sharing is an integral part of our internet experience. Furthermore, it's constantly on the rise and becoming popular with older folk as well. Social media became the best way to share any information because many people engage in social media than any other platform. Social media also plays a significant role in helping you find your favorite websites.
So, we highly recommend installing the best social media sharing plugin. We don't say exactly which one you use because there are lots of best social media sharing plugins. But, what we can say is having a social media plugin is a must for any website.
Tips:
Use visually appealing and best Social Sharing plugins
---
Glossary
LSI Keyword – LSI stands for Latent Semantic Indexing. It is the list of keywords that are closely related to the primary keyword.
Long Tail Keyword – Long tail keyword is the group of keywords or phrases that make a sentence.
SERPs – Search Engine Ranking Pages are the pages that show up when user type specific keywords in the Google search bar.
CTR – Click Through Rate is the rate of the click on your page. CTR = Click/Impression.
---
Other Posts:
If you liked this article, share it with your group on social networks. Also, follow us on Twitter and Facebook and LinkedIn for more tips.