How to Create Custom Single Post Templates in WordPress?
WordPress is one of the most leading platforms for building a website the main reason for using WordPress is due to various templates and themes. With WordPress, you can make the website of your dreams by changing the layouts and adding a personal touch to it. WordPress themes and layouts are the best tools to personalize your website on your own. This platform enables you to easily create a single post template.
Custom single post enables you to use various layouts and styles for each of your posts and blogs. There are many procedures of creating custom single post templates in WordPress. For some of them, you need the knowledge of coding and for some, you don't.
Here we've mentioned and put together an informative guide to help you get started according to your needs and develop a template that helps to represent your brand.
Why is WordPress Custom Single Post templates required?
The success of your website depends on how your website appears in front of the readers and how they perceive it. If you're using an amazing theme or have any new designs, your visitors would be tempted to check your other content as well. No matter how hard you work on your content, the one thing that keeps your website standing out from the crowd appearance-wise is themes. This is one of the reasons, themes and templates are both very important in WordPress.
Same layouts for every blog post can be boring, so it's better to keep changing i. This is why you'll need custom single post templates. WordPress usually has different single post templates according to the template order that comes with a "single.php". This gives you some choices of layouts to choose from.
Templates are used to check out different styles that depend upon your content. With the help of a custom single template, users can create independent styles that can be applied to the specific posts and you'll not gave to recreate each layout time and again.
Ways to Create Custom Single Post Templates in WordPress
The common method of creating custom single post templates is by coding but it's not everyone's cup of tea. The code you do involve making a blank PHP file and heading the code to it.
By using the block editor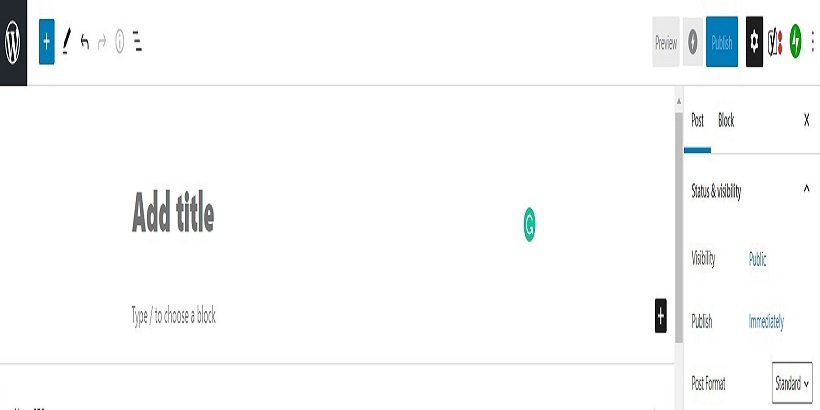 This approach doesn't make a post format and consists of limited adaptability. But this is the least demanding option to save your single post formats and reuse them after some time. Default WordPress block editor has an inherent component that enables you to save and reuse the blocks. There are numerous reusable blocks and, Group block is one of them.
The gathering blocks usually enable you to place a few blocks and while post layout into one group. Then with the help of this, you'd be able to save and reuse this block in different posts. To start with the block editor, you'll need to make another post in WordPress then add a group block to your content.
Built-in Theme Settings
Some of the themes and plugins come with built-in settings to enhance the outlook of your single post layout. There are some of the WordPress Themes which support this setting, you can check them out on the option to discover them on the post editing screen. There might also be some alternative options based on the theme you are using.
Firstly, you can go and check out different themes and the features they're offering. Then you can customize the theme the way you'd like by utilizing the customization option of WordPress Themes. These themes are perfect for someone who wants to gain more knowledge.
The Beaver Builder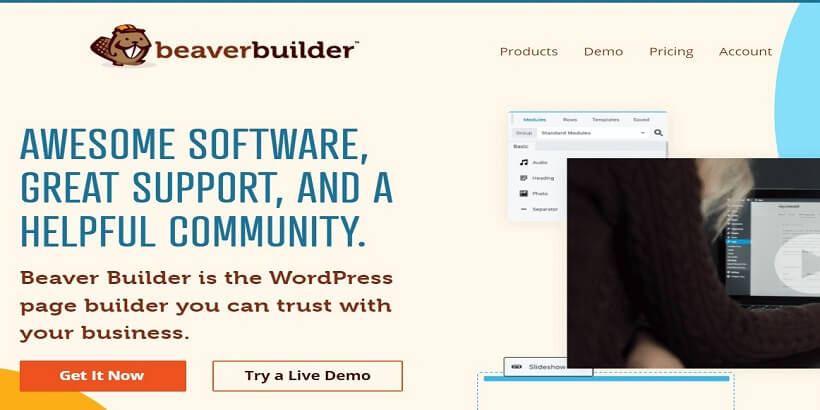 Utilizing a Beaver Builder is one of the simplest ways to make a custom single post layout .  It's the stylish WordPress runner manufacturer module available and permits you to make a post format without composing any code or acclimate your WordPress content.
The main thing you need to do is to download and install the Beaver Builder module. WordPress is one of the most commanding platforms for erecting a website the main reason for using WordPress is due to colorful templates and themes. And makes some changes in the settings by making beaver Builder accessible for the blog posts. You need to make another post in WordPress and on the post screen and launch the plugins. Also, you can customize the settings on your own.