10 Common Off-Page SEO Techniques
In our previous article, we have covered 15 Actionable On-Page SEO Techniques. Now, in this article, we are covering 10 Off-Page SEO techniques that you should follow.
What is Off-Page SEO?
Off-Page SEO technique sometimes called off-site SEO techniques – is a technique of improving the ranking of the website in the Search Engine Ranking Pages (SERPs). 
Off-page SEO has nothing to do with website design and the technical part of the website. Basically, it is a type of promoting a website across all the internet channels. Optimizing for off-site ranking involves a number of techniques that we will discuss below.
On-Page SEO vs Off-Page SEO
Let's talk about the importance of the Off-Page SEO in compared to the On-Page SEO.
Off-page SEO is a lot harder to get good results than on-page SEO. Because it does not have an instant impact on a website. The result is gradually seen in the longterm process.
On-page SEO is much more important than off-page SEO when it comes to priority. But, off-page plays a vital role in authority, trustworthiness, and relevance.
| On-Page Techniques | Off-Page Techniques |
| --- | --- |
| Proper Keyword Research | Guest Posting |
| Page Title | Social Media Promotion |
| URL Structure | Email Marketing |
| Meta Description | Q/A Submission |
| Optimizing Media | Influencer Marketing |
| Content Formatting | Link Building/Exchanging |
| Optimizing Speed | Image/Video/Docs Submission |
| Mobile Friendliness | Social Bookmarking |
| Content SEO | Blog Commenting |
| Keyword Density | Local Business Listing |
| Work in LSI Keyword | |
| Maintaining Headline Hierarchy | |
| Proper Internal Linking | |
| Use Outbound Link | |
| Developing High-Quality Content | |
| Make Content Easily Sharable | |
How Important is Off-Page SEO?
Talking about overall ranking factors, On-page SEO only is not enough. Google changed its algorithm frequently and analyze each page considering multiple factors. According to the research, off-site SEO carries more than 50% of the ranking factors.
Let's look at the following diagram by MOZ to capture the view of different ranking factors and their percentage consider by Google.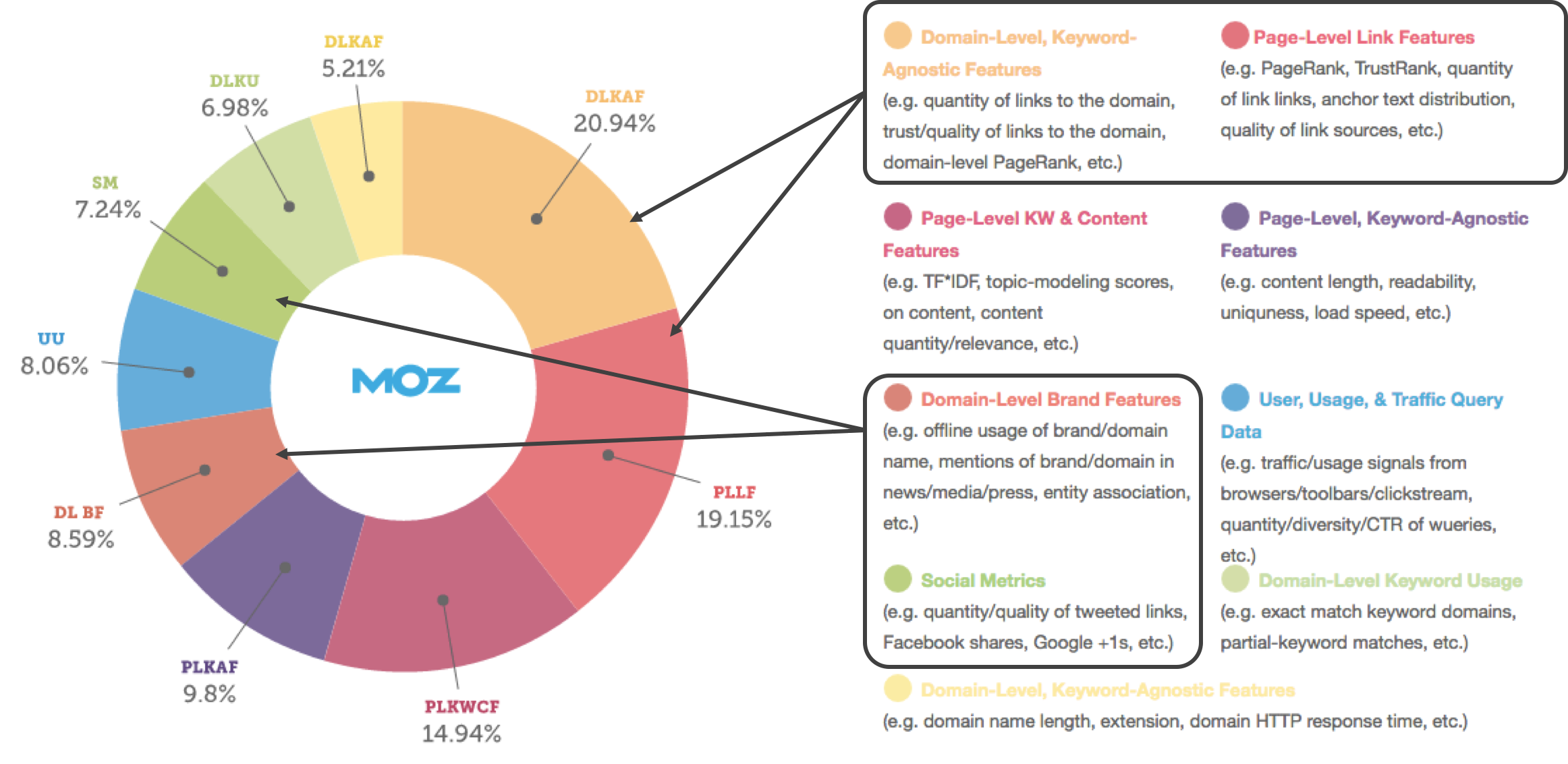 Best Off-Page SEO Techniques
1) Guest Posting
Guest Posting is publishing content on other's websites in a relevant topic. This is the best way to attract a targeted audience to the website. All you need to do is find a perfect blog or website that allows you to post as a guest.
Some of the blogs offer guest posting, write for us option on the homepage of the website. If not, you can make your own business circle to guest posts regularly. Guest posting helps in building community within your industry. Having said that, guest posting is one of the best off-page SEO techniques.
2) Social Media Promotion
Social Media Sharing helps content to reach more audiences and it became the best way to share any information because many people engage in social media than any other platform. It also plays a significant role in helping you find your favorite websites. So, social media promotion is one of the best ways of driving traffic to the website. Thus it is effective off-page SEO Techniques.
3) Email Marketing
Email marketing is another off-page SEO technique. It is one of the legit ways of offering specific products or services to targeted customers. In order to carry out email marketing, you first need to collect the email of targeted customers through email campaigns, newsletter signups, contact forms. You can also offer seasonal deals and offers through email marketing.
Email is also a great way to drive traffic to the website. Marketing your products or services by email can be a fast, flexible and cost-effective way of reaching new customers and retaining existing customers by encouraging repeat website visits. Email marketing can allow you to create targeted and personalized messages.
4) Q/A Submission
Answering the questions is a great way of driving traffic to the website. You can use sites like Quora.com, Answer.com, yahoo.com, answerbag.com, etc. The best tip is you have to find the audience of your niche and solve the problem of your niche. The traffic from Q&A sites are quality and stable because the targeted audience comes to your site.
5) Influencer Marketing
Reach out to the influencer in your industry. For list out the people who are doing great in your niche and let them know about your contents, services, products. And encourage them to share your content with their audiences. Influencer marketing can be paid, in some cases depending upon how many followers he or she has got.
So, strategic partnerships and form mutually beneficial relationships with other influencers who can help you get more exposure from the right audiences.
6) Link Building/Exchanging
Link building is another very important off-page SEO techniques in today's practice. It helps increasing trust, brand in the internet world. Google prioritizes the content with a higher number of links.
Link exchanging in the process of giving a link to each other in the relevant contexts.
There are mainly three types of links
Natural Links: User or Customers or Second person automatically (by themselves) links to your site as a sign of trust, endorsement, and appreciation.
Manually Built Links: You get the link back manually by asking them to link back to your website.
Self-Created Links: These are the links created intentionally by commenting in blogs, directories, blog comment signature with the optimized anchor texts.
7) Image/Document/Video Submission
Share images, documents, and videos, and other relevant infographics in the respective directories. This way, you can drive traffic to your site. Images and Videos can go viral nowadays, so you should bet in them. For example, you can use the following platforms –
Image – Instagram, Pinterest, Flickr, Photobucket
Video –  YouTube, Vimeo
Document – SlideShare, Issuu, Scribd
8) Social Bookmarking
Social Bookmarking is another great way of promoting your website. Submit your latest blog posts and pages to the most popular bookmarking sites, like StumbleUpon, Delicious, Reddit, Digg, etc.
The content on these sites is updated very frequently, so, search engines really like these types of sites  You should be very careful while doing this and you must properly handle the tags which are very essential to broadcast your news on a wide area network.
9) Blog Commenting
Do not hesitate to comment on authority blogs. Blog comments on other blogs within the same niche as yours allows you to add a link in the comments section. These links can then be crawled by search engines, helping to point them towards your site.
Blog Commenting is also the best off-page SEO techniques.
Note: Do not comment everywhere, instead chose the blog which is relevant, authentic, trustworthy and also has higher numbers of audiences.
10) Get Listed in Local Business
Getting listed in the local business is essential in today's online business.  Depending on your niche and business fields, you might find that listing in local directories may be useful. You have to optimize your content and links and from that, you can generate a decent number of social traffic and brand awareness.
Local listing is very important in two factors, if you are doing business locally then you have a high chance of getting business also you should not fight with global competitors. Instead of going global and facing huge competition, listing your website locally, so that search engines can easily view your website. So, Local listing is another best off-page SEO techniques.
Submit your website to sites like; Google My Business, Google Maps, Yellow Pages, Local Business Directories, etc.
So, these are the widely followed Off-Page SEO Techniques by the professional.
Comparatively, off-page SEO is a lot harder to get good results than on-page SEO. These 10 tips should boost your SEO strategies and improve your website traffic numbers. You have to work at it over time and perhaps get out of your comfort zone and network with other bloggers.
Did you like the article? Pin it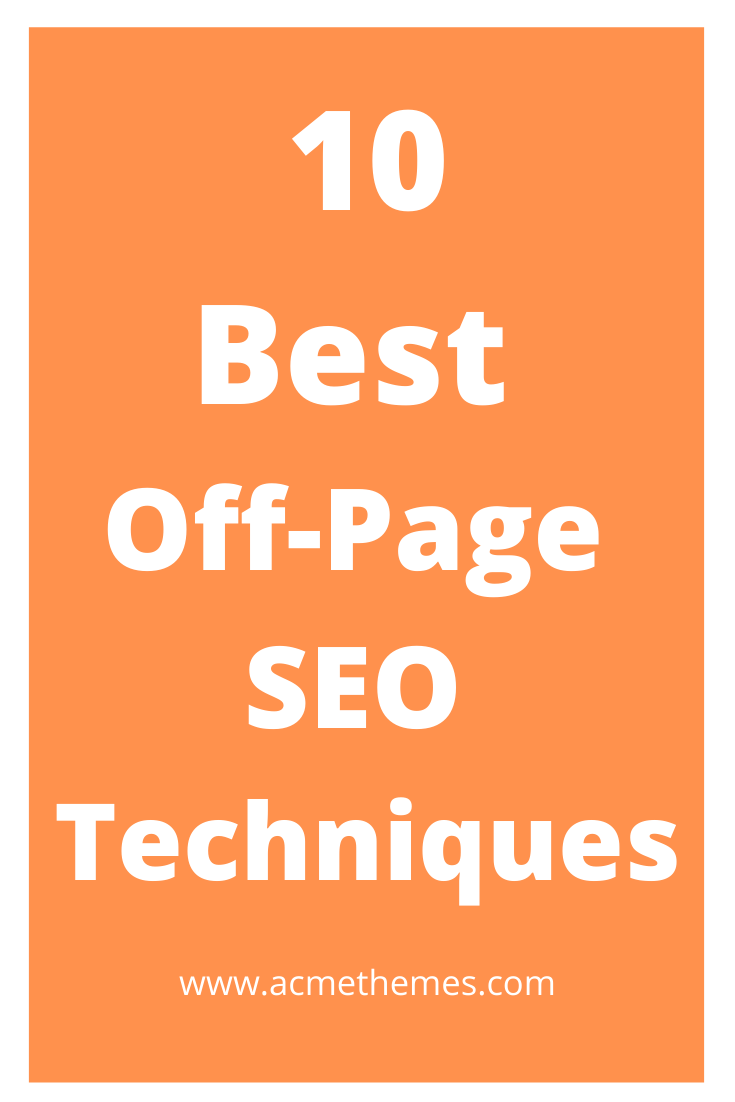 Other Posts:
If you liked this article, share it with your group on social networks. Also, follow us on Twitter and Facebook and LinkedIn for more tips.