What is LSI Keyword in SEO ?
In the content marketing field, everyone seems to be talking about the LSI keyword. So, what is the LSI keyword and how to use it? In this article, we are going to cover about LSI keyword.
Before talking about LSI keyword, let's know what actually LSI means.
LSI is a short form of Latent Semantic Indexing. It is a complex mathematical technique that detects the way words cluster together in predictable patterns. The search engine analyzes these patterns to detect what is content is all about.
What is LSI Keyword?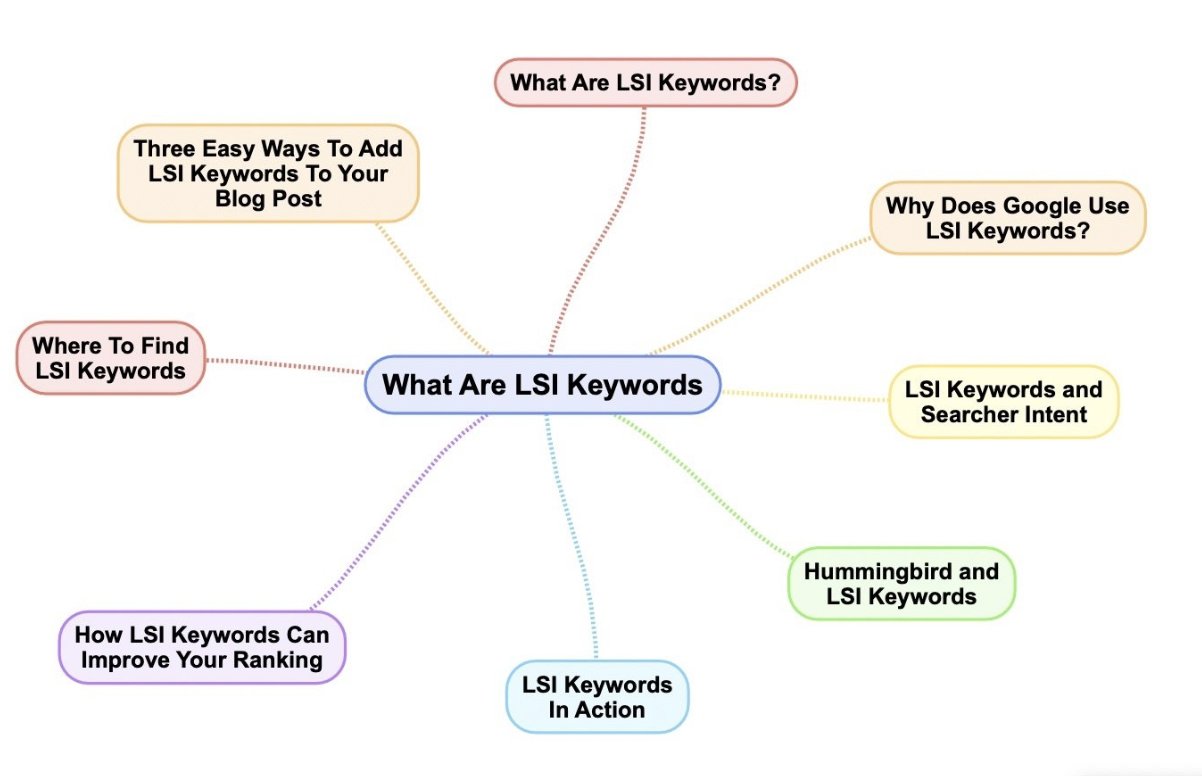 LSI Keyword is a keyword that is semantically linked to the primary keyword. These keywords make sure you cover all possibilities & combinations of the main target keyword so that no matter what search term the user searches your content is sure to appear on the first result page. In SEO (search engine optimization) context, they are keywords that we should be using in our content to help search engines understand our content better.
These keywords can be used to improve SEO traffic and create more visibility and higher rankings in search results.
How LSI Keyword Affect in SEO?
I the old days, people used to get ranked just by keyword stuffing. After the major Hummingbird Update, just keyword stuffing does not work in modern SEO practice. Google emphasis on natural language queries, considering context and meaning over individual keywords. LSI Keywords matters with a high degree of correlation to your target topic. Google's algorithm uses them to help determine the content quality and relevance to the search term. Google's aim is to deliver to its users the most relevant content with the highest quality.
Some indicators of quality are the website's backlink profile, domain authority, and not being spammy. As for indicators of relevance, ever since the Panda update of Google's search algorithm, Google has been shifting its approach of detecting relevance from a keyword-match algorithm to more of a topical-match method. Topical match means that they are trying to understand the meaning of a web page instead of simply matching keywords when deciding relevance.
Find out about Expertise, Authoritativeness, and Trustworthiness (EAT score) and ways to improve the EAT score for better ranking.
So, this means that the more LSI Keywords (related keywords) of your target topic you include, the more relevant your content will appear to be to Google for that topic. This will result in a higher ranking because Google will know that your content will satisfy what the user is searching for.
LSI Keywords do not replace the main keywords, they supplement the main keywords and act as helpers.
The main keywords are still essential, omitting the primary keywords will not improve your rankings.
The main keyword acts in conjunction with the LSI keywords.
Add no more than two LSI keywords to the main keyword to avoid keyword stuffing.
This strategy is helpful in two different ways, it will help you to avoid Google penalties for keyword stuffing or help you recover from a Google penalty.
This method still yields maximum search results without having to overdo it with keywords.
How To Find Out LSI Keyword?
There are various ways you can list out the LSI keywords.
lsigraph.com 
LSIGraph is an online tool used to find out the LSI keyword. You can simply type the main keyword in the form and it will show the results of related keywords. Thie freemium tool also shows the volume, CPC and competition of the individual key phrase.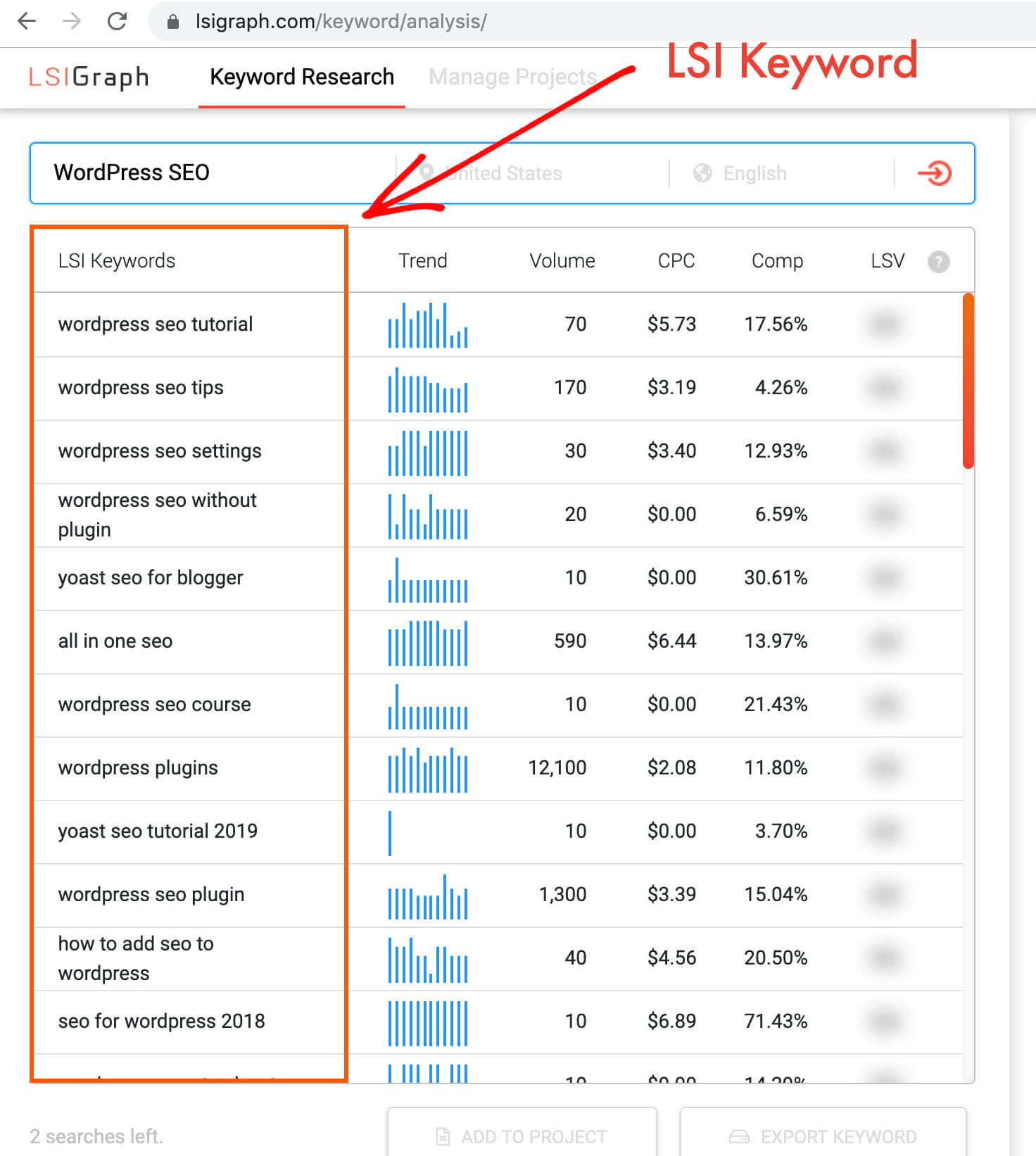 Google Auto-Complete and Google's 'Searches Related To'
Another way you can find out LSI keywords is from Google autocomplete. When you search for specific keywords, Google automatically suggests the most searched queries. Those queries are related to the main keyword and people are searching for it. You can also list out the LSI keyword from the "Search Related To" section of the SERPs. Which is shown in the bottom of the page.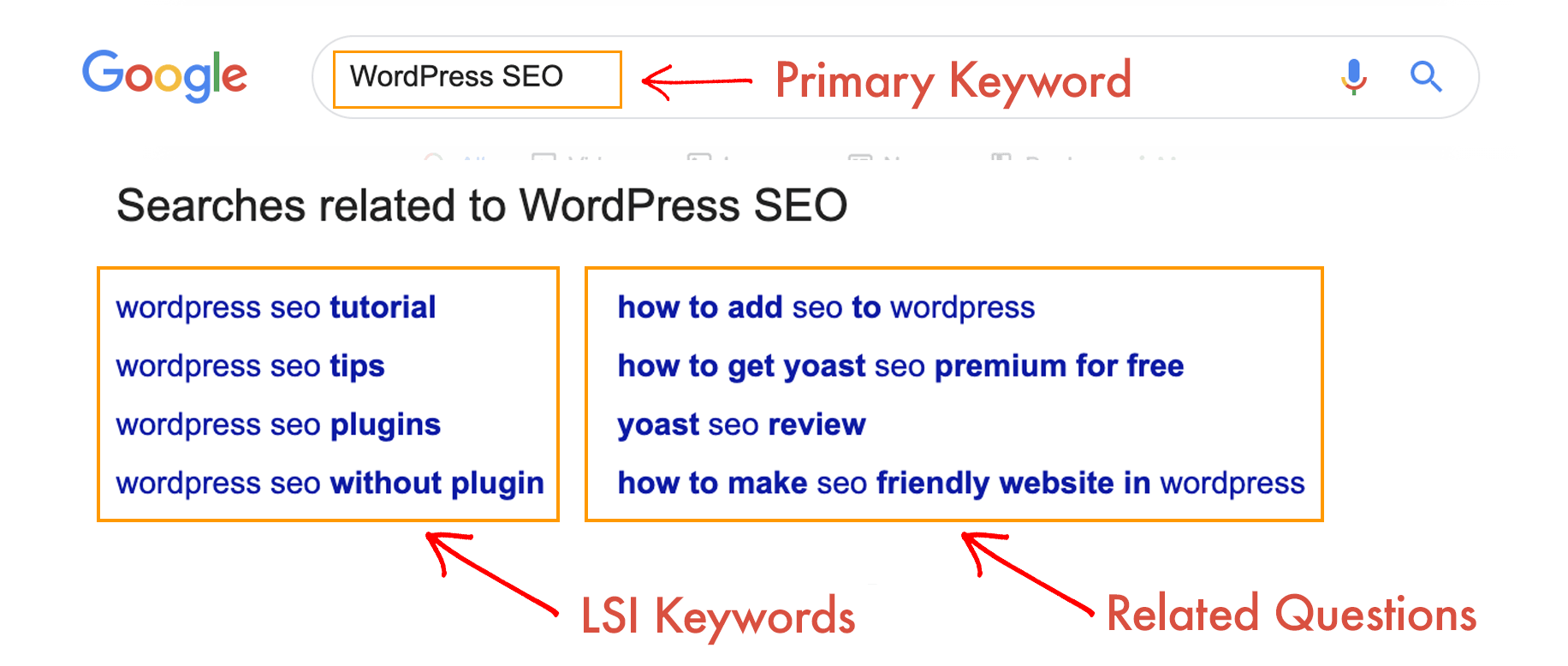 Keyword Tool
Keyword Tool is another best free tool for finding out the LSI keyword. This too does not show only the related keywords but also lets you compare the keywords.
Conclusion,
Even after you have found a couple of LSI keywords that work out for you, it is imperative that you continue monitoring your competitors and analyzing their results. There could be something new your competitor is doing to have an edge of you.
I hope this article helped you understand the difference between a normal keyword and a latent semantic indexing keyword. I am also confident that you now know how to pick the right primary keywords alongside their respective LSI keywords. Whatever keywords you use, plus your strategy, always monitor your competitors to see what they are doing differently than you.
---
Other Posts:
If you liked this article, then consider following us on Twitter and Facebook and LinkedIn.