18 Best SEO Tools To Use in 2023 For Better Ranking (Freemium)
In this article, we are going to list the 18 best SEO tools to use in 2023.
These free and paid SEO tools will help you to analyze your website health and technical issues so that you can optimize for better ranking and ultimately grow your online business.
So, let's get started!
What Are SEO Tools?
SEO tools are software that helps you optimize websites in order to beat the ranking in search engines. These tools are helpful for analyzing and optimizing the contents, technical issues occurred within the websites. Different SEO tools will help you do different things. Some are great for keyword research (on-page SEO techniques) while others are better for tracking and managing your keywords and your combined on-page and off-page efforts.
CMS like WordPress allows you to install different SEO plugins that help you optimize your content. WordPress SEO plugins are an example of SEO tools.
Today's market is crowded with dozens of SEO tools for every taste and budget. Experienced marketers and big companies usually prefer paid all-in-one platforms. They are quick and handy.
As search engines endlessly hone their skills, and search engine optimization (SEO) continues to change, you need to be updated with the latest algorithms and follows the guidelines. For that, you need the accurate and latest status of your website. A lot of paid platforms include free or freemium tools and features. Some of them only require you to create an account, and others are free to use but come with certain restrictions.
These professional tools can still be helpful if you're new to SEO, work with small projects, or simply don't want to buy any expensive plans.
What Does SEO Tool Do?
SEO tools do not do complex tasks for you. Instead, it simply helps in making the content technically sound. When it comes to quality and really good content, SEO tools have nothing to relate to. That means, relying completely on the tool for better ranking is one of the biggest misconceptions.
There are lots of free versions of SEO tools available in the market. But the free version offers limited features and functionalities.
Let's take a look at the top 20 best SEO tools that you must be used in the year 2022 to dominate your niche.
List of Best SEO Tools in 2023 (Free and Paid Collection)
Google Search Console (Free) – Best SEO Tools by Google
Google Analytics (Free) – Best Website Analytics Tool by Google
Google Keyword Planner (Free) – Best Keyword Research Tool by Google
Semrush (Paid) – Best Marketing SEO Tool
Ahrefs (Paid) – Best Backlinks and SEO Analysis Tool
Moz Pro (Paid) – A Complete SEO Toolset
Uggersuggest (Free) – Free Keyword Analysis Tool
Google Mobile-Friendly Test (Free) -Best Mobile-Friendly Tester
Screaming Frog (Paid) – Best Website Crawler & Log File Analyzer Tool
Woorank (Paid) – Best Competitive Analysis Tool
Google PageSpeed Insight  (Free) – Website Speed Tester Tool by Google
Seobility – Best SEO Content Report Tool
GTMetrics (Free) – Best Website Speed Test Tool
Yoast SEO (Free & Paid)- Best WordPress Plugin
Answer the Public (Free) – Best Visual Research Tool
SimilarWeb – Website and App Comparison Tool
Alexa SEO Tools – Best Collection of Freemium SEO Tools
SEOSiteCheckup – Quick Website Analyzer Tool
---
Best SEO Tools in 2023
---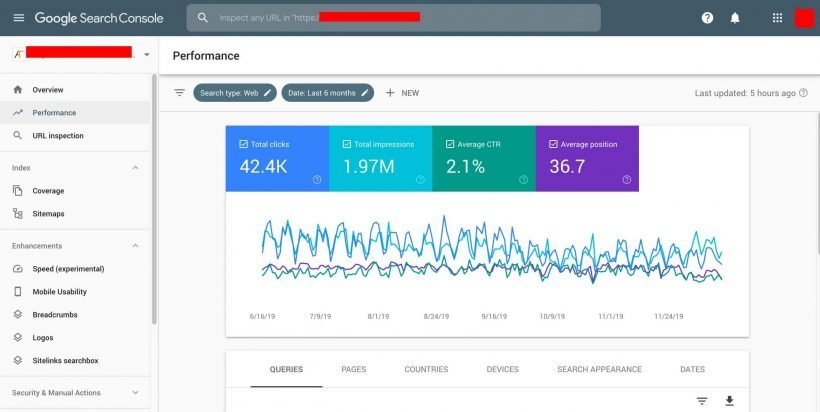 Google Search Console (GSC) is an essential tool by Google that helps you to monitor, maintain, and troubleshoot your site's presence in Google Search results. Google Search Console is search-engine focused, providing tools and insights that can help site owners improve visibility and presence in the SERPs. As an SEO professional, you must use Google Search Console to track the performance of the website in every aspect.
Core Features
Performance (Impression, Position, CTR, Total Click) of the individual page.
Keyword performance
URL Inspection
Index Coverage
Sitemap Status
Speed & Mobile Usability
---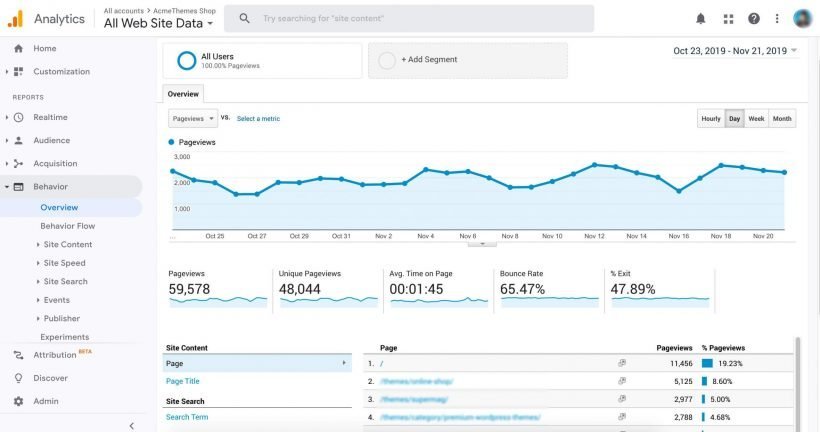 Google Analytics is one of the best SEO tools provided by Google. It gives you in-depth insights into users, their demography, geography, and intention. You can track vital information about visitors, how they came to the site, where are they from, which demographics, most popular content, and lots of other results. This is one of my favorite tools that I use every day of my life
Core Features
Traffic Reporting
Conversion Tracking
Traffic Sources/Channels
Custom Dashboard
---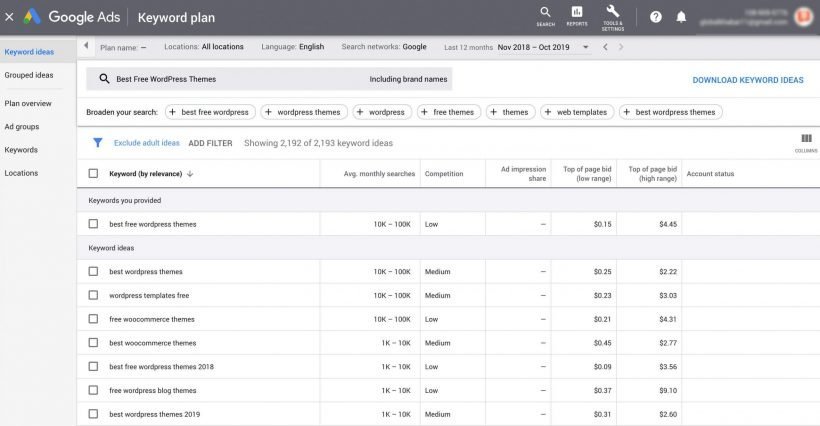 Keyword Planner is a free Google Ads tool for new or experienced advertisers that's like a workshop for building new Search Network campaigns. You can use Keyword Planner to search for keywords and see how a list of keywords might perform. Keyword Planner can also help you choose competitive bids and budgets to use with your campaigns. Google Keyword Planner is used mostly for Pay Per Click (PPC) campaigns, Keyword Research by internet marketers.
Core Features:
Keyword Volume, CPC, Competition.
Visualizing mobile trends
Keyword Comparison
Filter by Location, Language, Search Networks, Time Period
Get historical statistics and traffic forecasts
---
#SEMrush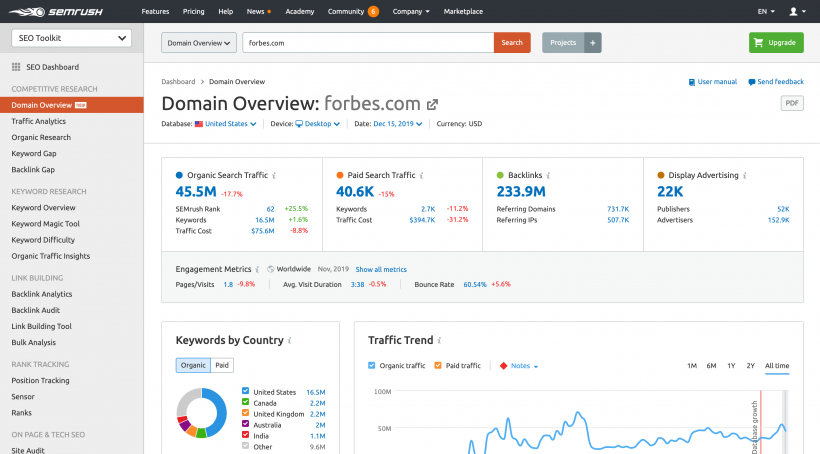 In the list of best SEO Tools, we have SEMrush. It is a premium SEO tool that does your keyword research, tracks the keyword strategy used by your competition, runs an SEO audit of your blog, looks for backlinking opportunities, and lots more.
As of 2023, SEMrush has a massive database of over 46 million domains and 120 million keywords. It tracks so many things, such as the organic position of a domain or landing URL on Google's SERPs (search engine results pages), copies of AdWords ads and their positions, CPC ads, competitor analysis and so much more. SEMrush helps with your content marketing, and that is the most important thing it does. Check out more features below-
Core Features:
Effective Keyword Research
Comparative Competitive Intelligence
Past and current ranking tracking
Analyze competitor's competition
Domain Overview (Traffic, Backlinks)
Traffic Analysis
Backlink Audit and many more…
---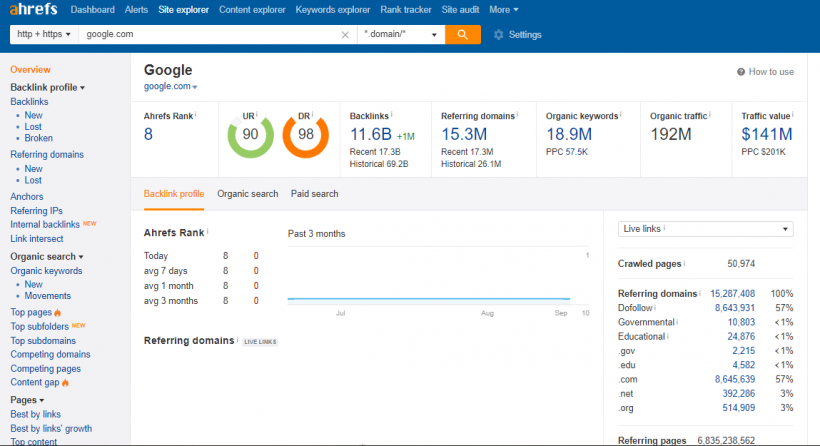 Ahrefs is another best SEO tool to use in 2023. It is a paid SEO tool that helps you with organic keywords, backlink analysis, top-performing pages, organic keyword status, overall site traffic, rank tracking, web monitoring, content, and keyword research. Ahrefs is a widely used SEO tool and will be used in 2023 as well.
Core Features
Site Explorer
Keywords Explorer
Website Audit
Rank Tracker
Content Explorer
SERP Checker
---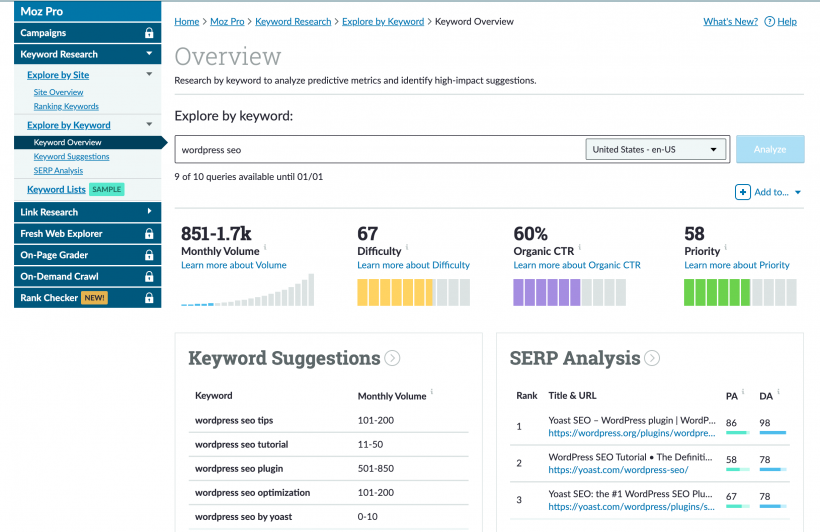 Moz Pro is a complete SEO toolset that helps boost your rankings and search engine visibility. It offers SEO tools that include keyword research, link building, site audits, and page optimization insights in order to help companies to have a better view of the position they have on search engines and how to improve their ranking. Check out the main features below.
Core Features
Site Audits
Rank Tracking
Backlink Analysis
Keyword Research
---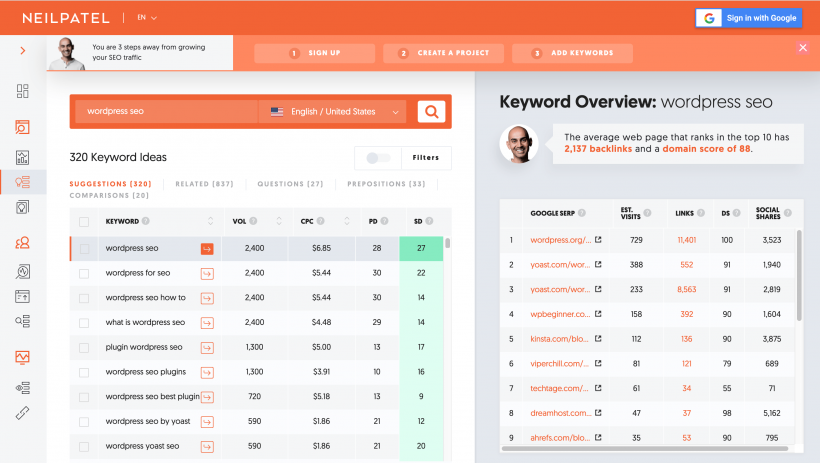 Ubbersuggest is a free online SEO tool that helps inform your content strategy based on things like Keyword traffic volume, difficulty to rank for a specific keyword as well as PPC difficulty. It also provides you with a whole bunch of other keyword ideas. I also love that it uses location-based data. It has an extremely friendly user interface, and main and related keyword suggestions, and also displays the top 100 SERPs for each clicked keyword/key phrase. You can also get competition scores.
Core Features
Domain Overview
Top SEO pages
Keyword Suggestion
Content Idea
Backlink Data
---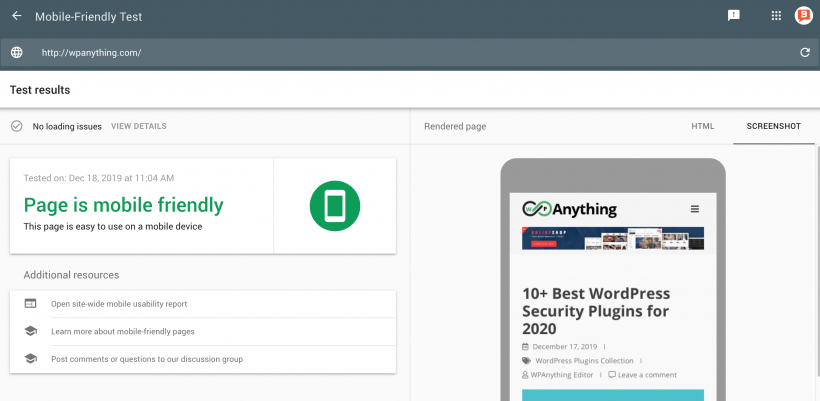 The mobile-friendly test tool enables you to learn about the page score and how responsive the design of your website is. What you need to work on and what is perfect, our tool will notify you about all. For example, the text is too small, the content is broader than the screen size, has utilized plugins that are not compatible, and more. At the present time, people are visiting websites from various devices with varied screen sizes. You don't have to follow the screen measurement of every device but a few. Phones or tabs with a difference of almost 0.1 inches will not notice any change, but the device with nearly an inch of variance will.
---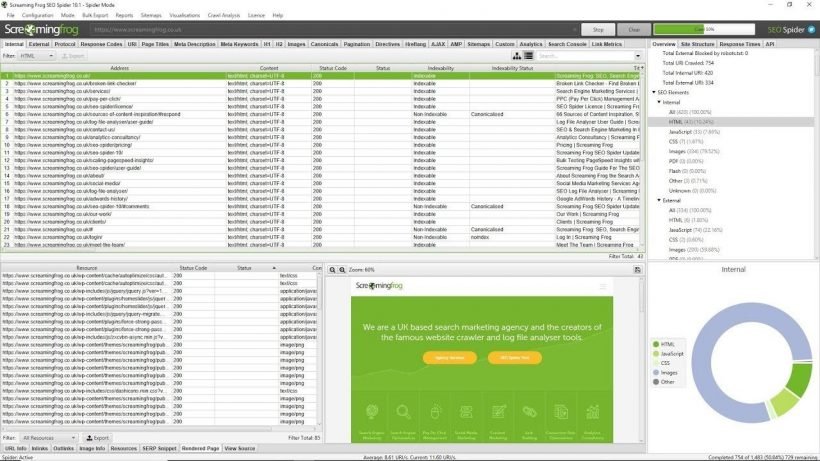 Screaming Frog is an SEO spider application that evaluates on-site SEO issues. It can find broken links, server errors, blocked URLs, and duplicate pages. It also crawls your site to analyze technical and on-site SEO.
You can crawl 500 URLs for free, or purchase a license for additional advanced features. The SEO Spider is a powerful and flexible site crawler, able to crawl both small and very large websites efficiently while allowing you to analyze the results in real time. It gathers key onsite data to allow SEOs to make informed decisions.
Core Features
Find Broken Links
Audit Redirects
Analyze Page Titles and Meta Data
Discover Duplicate Contents
Crawl JavaScripts Website and many more…
---
Woorank is another best SEO tool (Freemium) very useful for website review that analyses on-page and off-page SEO to rank better for search. It provides an actionable checklist that gives your team the insights it needs to fix performance issues and increase search rankings. You get basic features of on-page and off-page reports.
Core Features 
On-Page Report
Off-Page Report
Keyword Tool
Website Crawl
SEO Monitoring
Sales Tool
Woorank Extension
---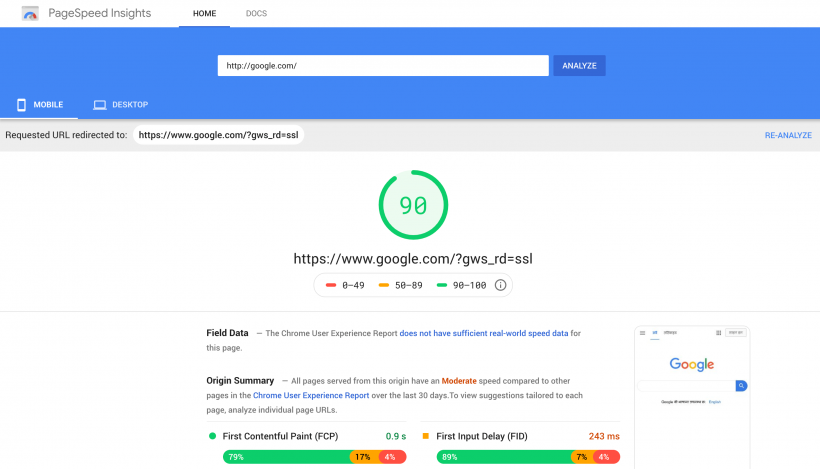 PageSpeed Insights is an online tool that helps in identifying performance best practices on any given website, provides suggestions on a webpage's optimizations, and suggests overall ideas of how to make a website faster. This tool can be accessed directly in any browser.
Core Features
---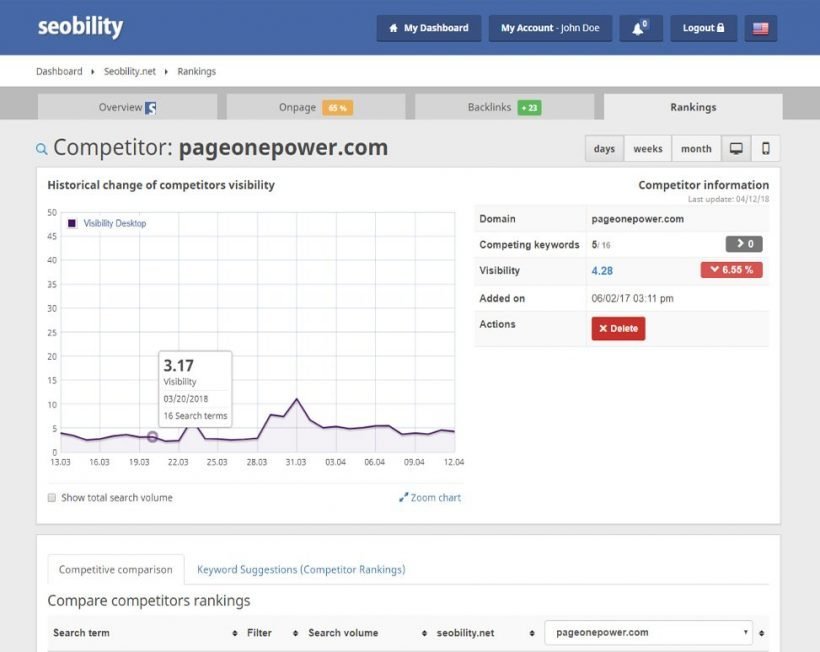 Seobility is an online SEO tool for better website optimization. It checks your complete website, by crawling all linked pages. All found pages with errors, problems with the on-page optimization, or problems regarding the page content like duplicate content are collected and displayed in each check section. Of course, you can also analyze all the problems of a single page in our page browser.
For a sustainable and continuous review of your website, each project is constantly crawled and analyzed by our crawlers to track the progress of your optimization. You will also be notified by our monitoring service with the status of your website via e-mail if server errors and major problems occur.
Core Features
---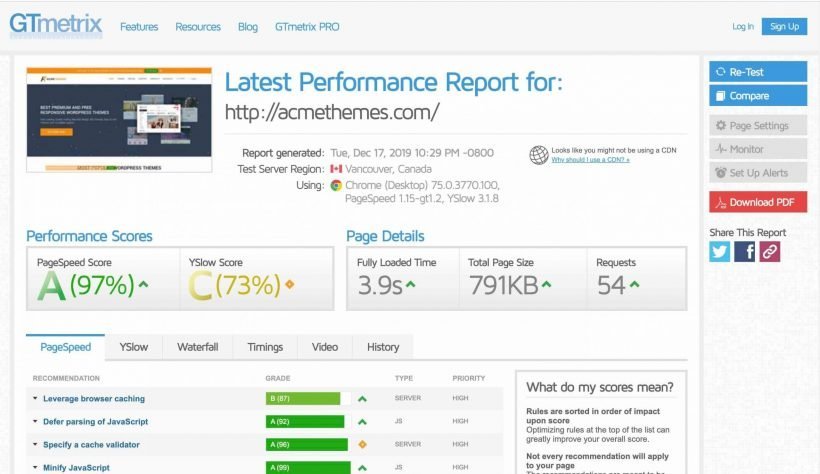 GTmetrix is another best SEO tool used for website speed and performance audits. This tool provides insights into the root causes behind performance failures and generates various benchmark scores. GTmetrix also provides actionable recommendations for improving your site speed. GTmetrix has a suite of features and options to make optimizing your website clear and easy.
Core Features
Get a summary of key performance indicators
Track performance with monitoring, graphs, and alerts
Test page from multiple regions
Analyze your page on an actual Android device
Simulate devices, change screen resolution and more with the Developer Toolkit
Playback page loads with videos and many more…
---

Yoast SEO Plugin is one of the best and most downloaded WordPress Plugins as of now. This WordPress SEO plugin helps you with your search engine optimization. Since its launch time back in 2008, Yoast has helped millions of people all across the world.
Yoast SEO does everything in its power to please both visitors and search engine spiders. A dedicated team of developers, testers, architects, and SEO experts work daily to improve the plugin with every release.
So, basically, Yoast SEO is for a business owner, professional blogger, content creator, developer, or SEO expert. It helps you keep your website in perfect shape.
Core Features
The SEO analysis
Readability Analysis
Snippet preview for Desktop and Mobile
The most advanced XML Sitemaps functionality at the push of a button.
Full control over the site's breadcrumbs
Canonical URL to avoid duplicate content
Social previews
Insights tool for focused keyword/key-phrase
Article optimization for synonyms and related key-phrases
Automatic internal linking suggestions and many more…
Read – Yoast SEO Plugin vs All In One SEO Pack | Which One is Better?
---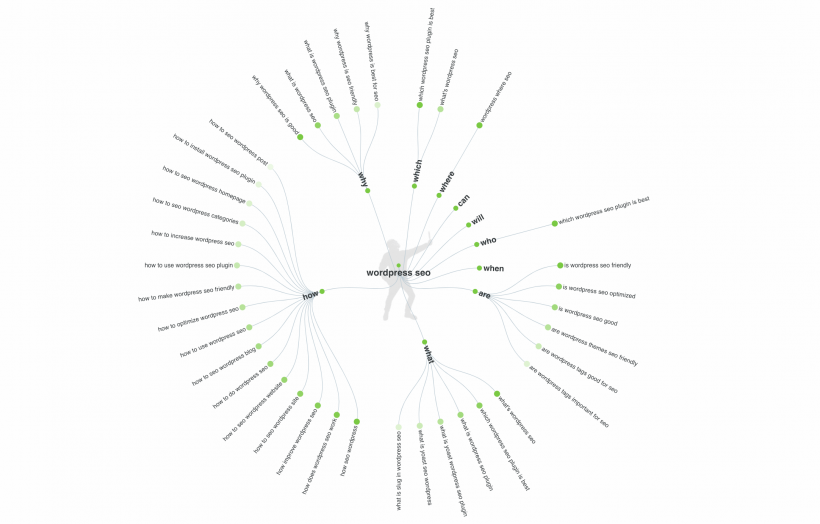 The auto-suggest results provided by Google & Bing are a goldmine of insight for today's marketers. As you type you are presented with an aggregated view of the questions & therefore a hint of the motivations & emotions of the people behind each search query.
Answer The Public is a keyword tool that visualizes search questions and suggested autocomplete searches in an image called a search cloud. Categories consist of the 5 Ws, plus 'how', 'can', 'are', 'which', and 'will'. It's one of the best but most underutilized sources of research for content ideas. So, you can use this tool for content development ideas.
Core Features
Keyword Prepositions
Keyword Comparisons
---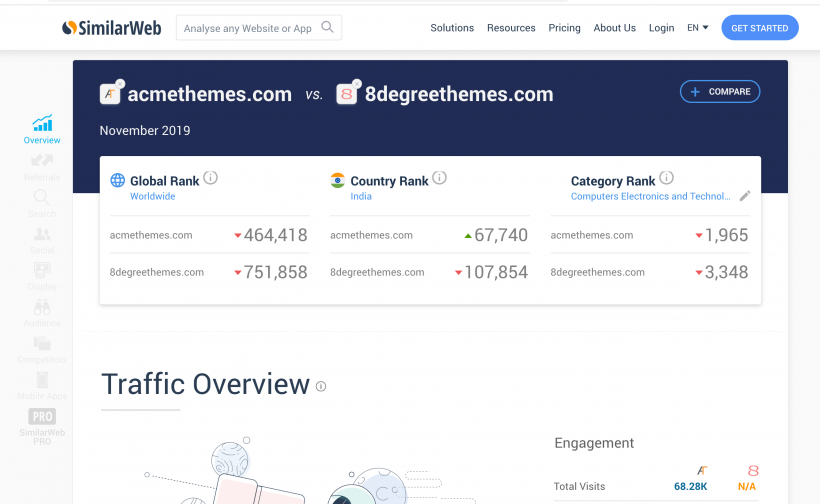 SimilarWeb is an online tool that provides web analytics services for businesses. The company offers its customers information on their clients' and competitors' website traffic volumes; referral sources, including keyword analysis, and website "stickiness". SimilarWeb is one of the best online tools for measuring and comparing Website Metrics and Mobile App Metrics. Check out the core features below-
Core Features
Website Analysis ( Traffic and Engagement Metrics, SEO & PPC Keywords, Audience Interests, Traffic Sources, Popular Pages)
Industry Analysis (Traffic and Engagement Metrics, SEO & PPC, Industry Leaders)
App Analysis (Reach and Engagement, Audience Interest, Retention, Google Play Keyword Analysis)
Also, Read – Types of Website Traffic
---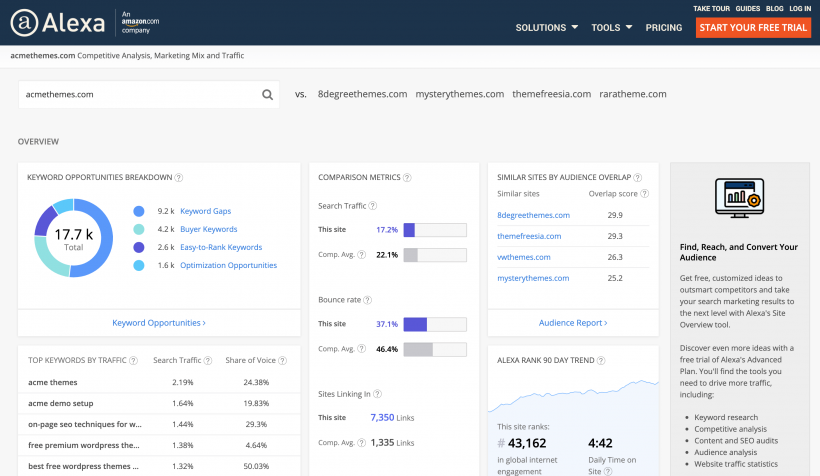 Alexa SEO Tools is the collection of the best SEO tools that you can use in the year 2020 for better ranking. Alexa is an Amazon company that is primarily focused on website ranking and traffic estimation. But it also offers the best SEO tools. The SEO tools in Alexa's Marketing Stack help you get better results from search engine optimization. Keyword tools and SEO checkers make it easy to find opportunities to drive more organic traffic.
Core Features
Competitor Keyword Matrix
Competitor Backlink Checker
Keyword Difficulty Tool
On-Page SEO Checker
Site Audit Tool
---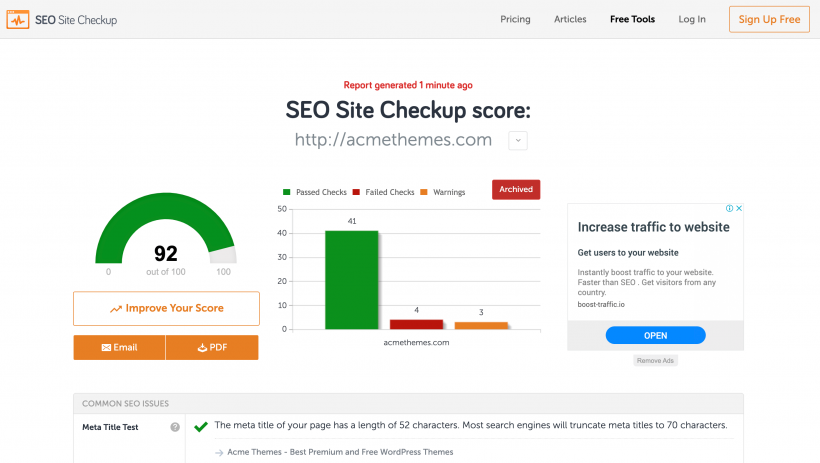 SEO Site Checkup offers an easy-to-understand and comprehensive set of SEO tools to help you understand your website from a search engine's perspective. In just a matter of a few seconds and a couple of clicks, you can see how a search engine may interpret your site. Our SEO reports also let you know of any problems or technical shortcomings on your website that may be hurting your search engine rankings. Keeping updated with the top SEO trends or optimizing your business with Local SEO is important in order to stay compliant with Google's Standard Policy.
Core Features
Complete Website Analysis
Easy Sitemap Generator
Detect Broken Links
Website Monitoring
White Label Reports
Loading Speed Tracking
Technical Support
---
Conclusion
So, these are the must-use best SEO tools in 2022 that are widely used in the year 2023 by SEO professionals. Some of the above-listed tools work pretty much the same. But you can use different tools to explore more in-depth insight into the website.
Being an SEO professional, you have to be familiar with these tools or at least free tools such as Google Analytics for data analysis, Google Search Console for website visibility, Mobile-Friendly Test Tool for responsiveness, Google Page Insight for Speed testing, Google Keyword Planner for keyword analysis.
You can use paid tools according to your budget size for more features and better measurements. But do not run just behind the paid tools, you can do a lot with the free tools as well. Check out 15 best free SEO tools here where you should not pay a single dollar.
Other SEO Articles:
If you liked this article, then consider following us on Twitter and Facebook, and LinkedIn.