15 White Hat SEO Techniques To Drive Organic Traffic in 2023
When it comes to making an SEO strategy, there are many methods you can follow. It all depends on whether you want to do it for the long term or just for quick wins.
For long term business, you have to build a legit strategy to outrank your competitors and drive the organic traffic. It involve research, developing strategies, execution, and continuity. Besides this lengthy process, there are quick and risky techniques to get ranking by implementing different SEO strategies. So, in general, SEO techniques based on these criteria are divided into three different types.
White Hat Technique
Gray Hat Technique
and Black Hat Technique
---
What is White Hat SEO?
White Hat SEO is a technique of optimizing the website by follows all the rules and regulations of search engines. White hat SEO is the practice of improving search rankings on Search Engine Results Pages by maintaining the integrity of your website and staying within the search engines' terms of service. White Hat SEO gives priority to human audiences by creating helpful and quality content.
The White Hat SEO uses organic and legit techniques in order to ensure it performs well for search. Examples and techniques of the White Hat SEO are described below.
What is Black Hat SEO?
Black Hat SEO opposes White Hat techniques and breaks the search engine rules to get higher search rankings. It focuses only on search engines rather than on human audiences.
Black hat SEO is used by those who are looking for a quick return on their site, rather than a long-term business. Various Black Hat SEO techniques include keyword stuffing, Cloaking, link farming, blog content spamming, etc. Although you get the quick result by implementing Black Hat techniques on your site,  your site might be penalized by search engines as this is not recommended methods.
What is Gray Hat SEO?
Gray hat SEO technique stands between White Hat SEO and Black Hat SEO. Grey Hat SEO is the practice of using technically legal methods to improve your site rankings, but which are ethically dubious, and could one day become a black hat.
Gray Hat SEO is an SEO practice that is riskier than White Hat but less risky than Black Hat. You may or may not result in your site being banned from search engines as it is a technically legit method.
Benefits of White Hat SEO?
The following are the benefits of White Hat SEO.
White Hat SEO results in slow but it is a long-lasting strategy
The traffic or business generated by White Hat SEO is long-lasting
No risk of being penalized or banned by search engines
The business growth is much more stable
Increase your business reputation as it slowly grows
Builds a stronger relationship
Provide greate value to the customers
White Hat SEO & Black Hat SEO Difference
White Hat
Black Hat
Content is optimized for
both Search Engine and Users
Content is optimized only for Search Engine
Follow search engine rules
Do not follow search engine rules
It follows correct methods
It follows manipulative methods
It is long term strategy
It is for quick wins
Recommended by search engines
Not recommended by search engines
There is not risk of being penalized
Search Engine Penalized the site at any time
It it long lasting process and takes time to get the result
It is quick process and get the result quicker
Focused on giving value to the audience
Focused on Ranking of Search Engine by ignoring the user experience
Eg. Keyword Research, Link Building, Content Formatting, Maintaining Heading Hierarchy, Writing Quality Content, Link Building
Eg. Link Farming, Keyword Stuffing, Blog Content Spamming, Cloaking
10 White Hat SEO Techniques To Drive Organic Traffic
---
1. Make Your Site Mobile First
Google has made major changes in its algorithm, officially calledMobile-First Indexing. So, if your website is not responsive-meaning not optimized for mobile devices then your site automatically pushed down in the ranking.
You can test your site on the Mobile-Friendly Test tool by Google.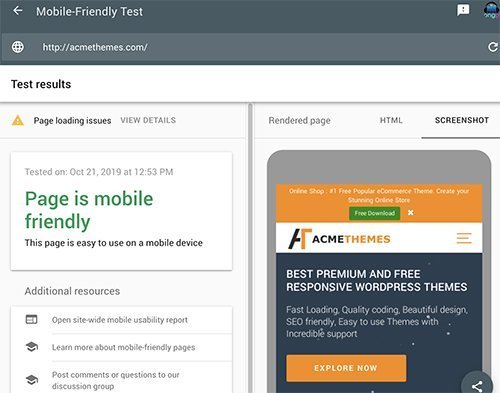 ---
2. Give a Time in Keyword Research
Before publishing any article you have to do proper keyword research. An article developed without proper keyword research is like pouring water in the sand. So, before start writing a post on a particular topic, you should conduct proper keyword research. Keyword research involves, finding out the primary keyword, analyzation of search volume & competition, keyword difficulty, pages that are already ranked for and finding out the LSI keywords. So, perper keyword research is very crucial for every blog post.
There are lots of Keyword Search Tools in the market. Some of them available for free with limited features. Google Keyword Planner is the best free keyword search tool. This tool lets you analyze, keyword search volume, competition, keyword difficulty, Cost Per Click (CPC), etc.

---
3. Focus on Content Formatting
When it comes to the user experience, content formatting plays a significant role. Content with a long sentence and long text is boring for readers. So, you need to perfectly format your content in such a way that readers could enjoy reading it.
You can follow the following content formatting techniques to make it interesting to read!
Use bullets or numbering in the relevant context
Use sentence so as to make it easy to read and understand
Write in speaking tone
Maintaining the heading hierarchy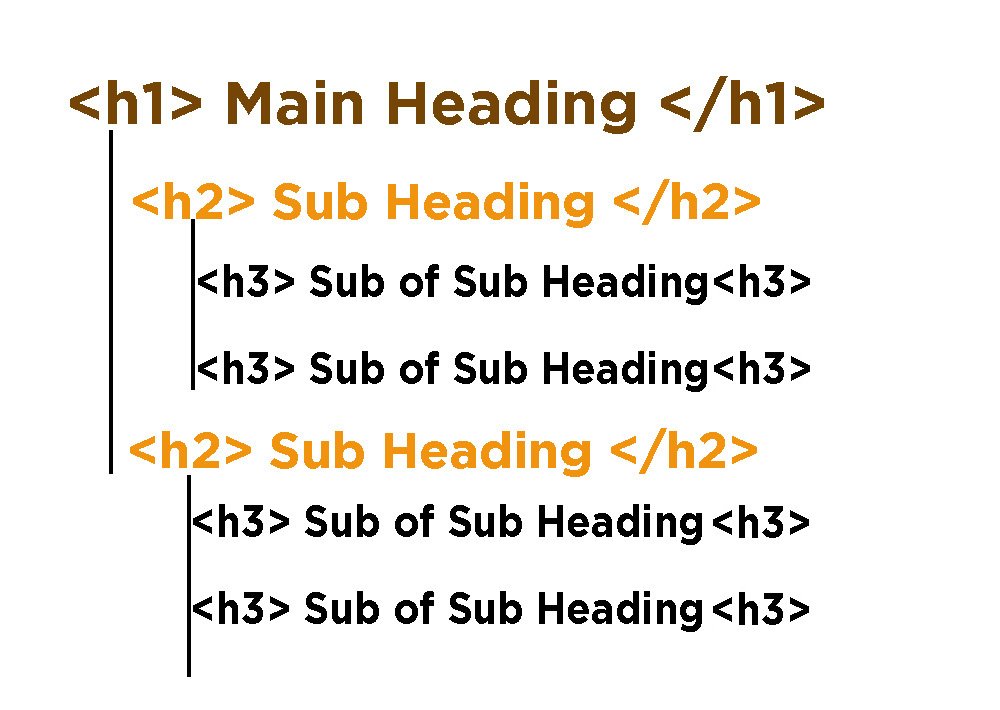 ---
4. Build Link From High-Quality Sites
To add value to your website, you have to focus on building a high-quality link rather than having lots of low and spammy links. When search engines like Google analyze the content, it checks for high authority backlinks. Because it shows the relevancy and trust of the content, the search engine pushes your page to the top position on SERP.
---
5. Use Schema
A rich snippet is a result shown on the Google page along with some other additional information so as to add value to the result. It stands out from the other snippets when it comes to the priority.
From the user's perspective, just by looking at the result of the rich snippet, they get to know more about the content.  Because it is more appealing to the users, posts with rich snippets are likely to get more clicks. If the click-through rate (CTR) of your blog post increases, you will get more traffic. Ultimately, rich snippets will affect your ranking as well.
The following image shows the difference between rich snipped and normal snippets.

Rich snippets can not be used in all types of content. The following are some of the content types where rich snippets can be used.
Recipe
Event
Apps
People
Products
Business and Organizations
How can you get rich snippets? 
You have to add structured data to your site so that Google can show a rich snippet. A piece of code in structured data tells Google to extract the maximum relevant data for rich snippet results. You can test the structure of your article using this Structure Data Testing Tool.
---
6. Improve Website Page Speed
Website loading speed is one of the key things to consider for a website. In fact, search engines like Google have made loading speed an actual ranking factor. So, it is super important to improve your website speed. Google has also provided a speed testing tool called "Google PageSpeed Insight" to analyze your website speed.  There are other page speed testing tools such and Pingdom, and GTMetrix that give you insights into your website speed.
With these tools, you can analyze your site's speed and also find out the causes and possible improvements to make your website faster.
Check out the – First Contentful Paint and First Meaningful Paint in Page Speed Tools
---
7. Use Image and Other Relevant Media File
The use of relevant images and other media files increases the chance of retaining your audiences on your website. According to the study, people remember 80% of what they see and 20% of what they read. The study also shows that 65% of people are visual learners meaning that people just don't want to read a big chunk of text. Adding images in the content retains users by providing visual information.
Besides images, you can also add related videos, GIFs in the relevant context to provide extra value to your content.
Check out the – How to Optimize Images For WordPress? – Image Optimization Guide
---
8. Choose Better Fonts and Colors
This is all about making your website better for users of all types. In fact, a website with bad colors and an ugly font is not something that users could read.
You have to make your website easy to read with attractive fonts and colors. You can also use third-party tools like Accessible to make your website accessible to all types of users. This AI-powered tool allows you to customize every element of the website. Since this is a paid tool, it is up to you. But at least you can choose better colors and fonts for your website.
---
9. Focus on User Experience
White Hat SEO is all about user experience. Search engines like Google do consider how the reader is satisfied with the content. Find out about the expertise, authoritativeness, and trustworthiness factors (EAT score) that Google cares about for ranking your content. User retention will be a key factor for your website to climb the ranking in the SERPs.
---
10. Write a Thorough Article
According to the research, long and detailed content tend to get a higher ranking in search engines. It is because long content covers a particular topic in detail. From the user's perspective, they will get every piece of information they are looking for.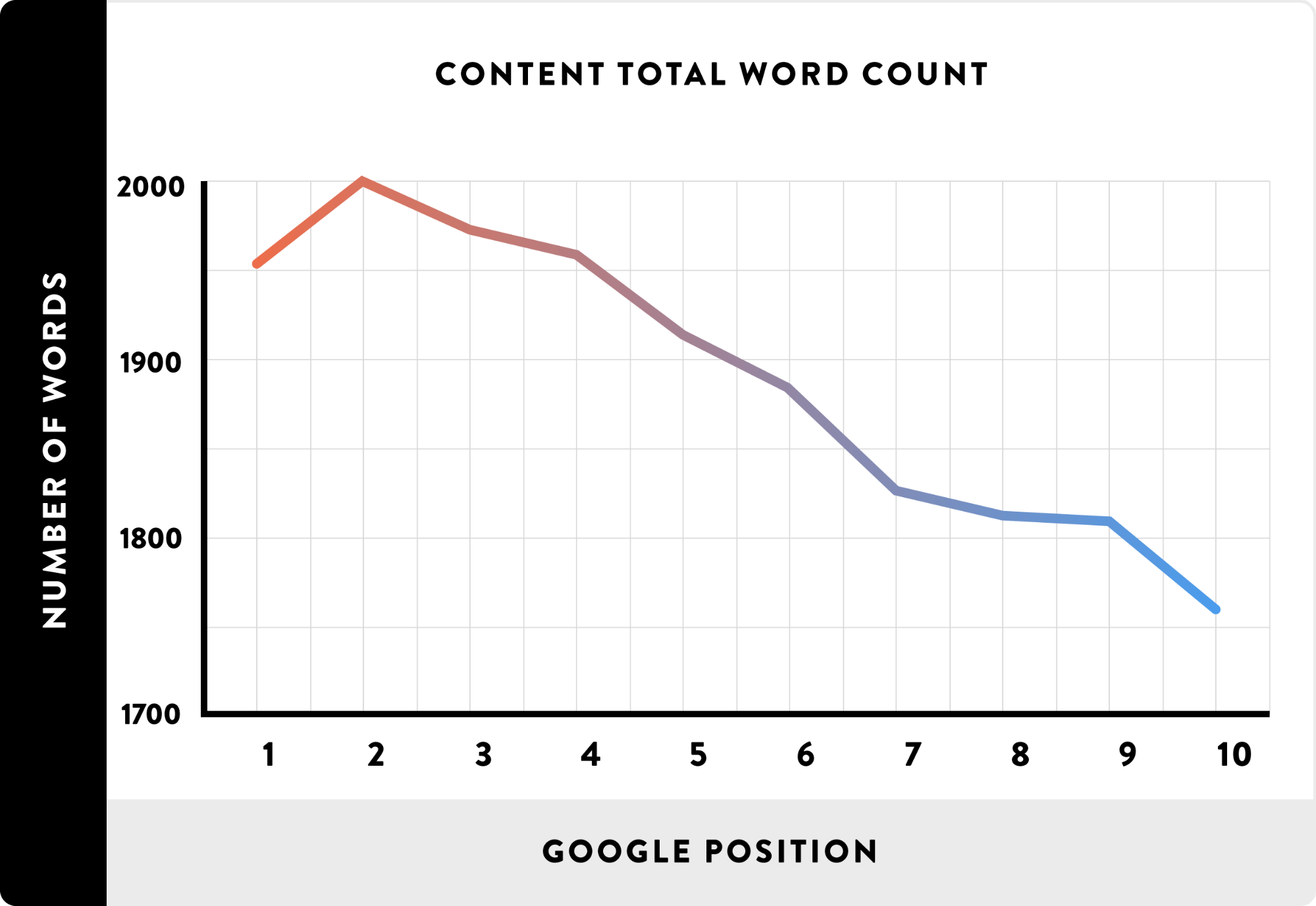 In September of 2016, Backlinko published an article and found that the average word count of a Google first page result was 1,890 words. SEO plugins like RankMath and Yoast also suggest that content should be at least 800 words and more.
---
11. Update Your Content Regularly
As a content publisher, you always focus on making your content valuable. Outdated content that does not provide extra value to the readers is not something Google promotes. So, regular updates, edit, and optimization are super important to make your content fresh and up-to-date.
---
12. Populate Proper Tags
Tags are predefined taxonomy in WordPress. It provides a useful way to group related posts together and to quickly tell readers what a post is about. Tags also make it easier for people to find your content.
Tag is one of the default tools you can use to categorize your WordPress posts. Each post may contain multiple tags. The readers can click on a tag to find similar posts that have that same tag.
Although the use of tags is completely optional, they provide a useful way to group related posts together and to quickly tell readers what a post is about.
---
13. Write Attractive Titles, Meta Descriptions, and Descriptive URLs
Title:
Writing compelling titles increase the Click Through Rate (CTR) of your website. For content, the title is a major factor in helping search engines understand what your page is about, and they are the first impression many people have of your page. Title tags are used in three key places: (1) Search Engine Results Pages (SERPs), (2) web browsers, and (3) social networks.
Meta Description:
The meta description provides a brief summary of a web page. Search engines display the meta description in search results, which can influence people's click-through rates. Since CTR impact the ranking position, it is very important to write a compelling meta description.
URL:
A perfect URL provides both humans and search engines an easy-to-understand indication of what the destination page will be about. A descriptive URL is also equally important for a website. Google uses your URL to understand what is your page all about. You have to choose a short and keyword-rich URL.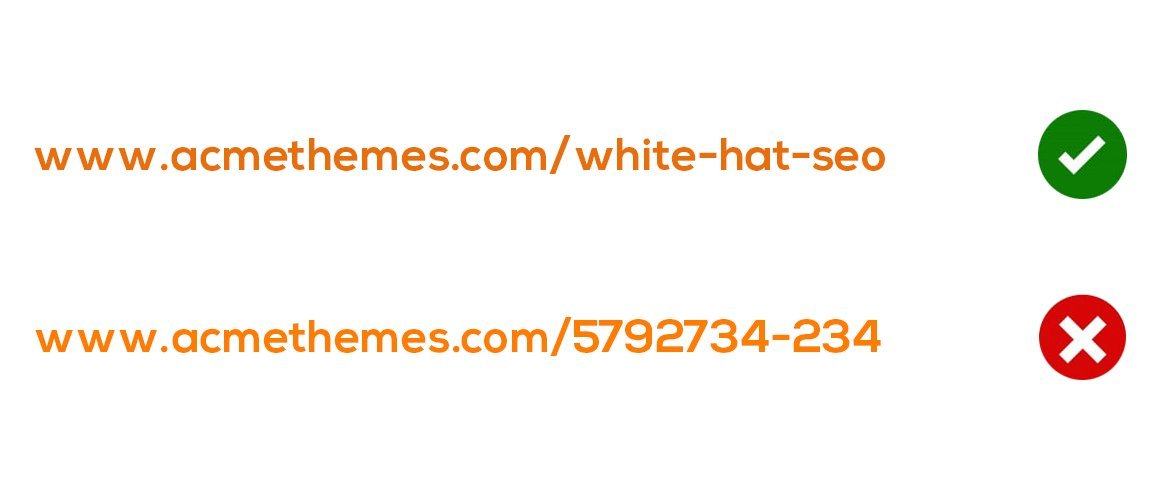 In WordPress you find permalink setting to set your descriptive URL. Set your permalink setting as "post name" as shown in the figure below.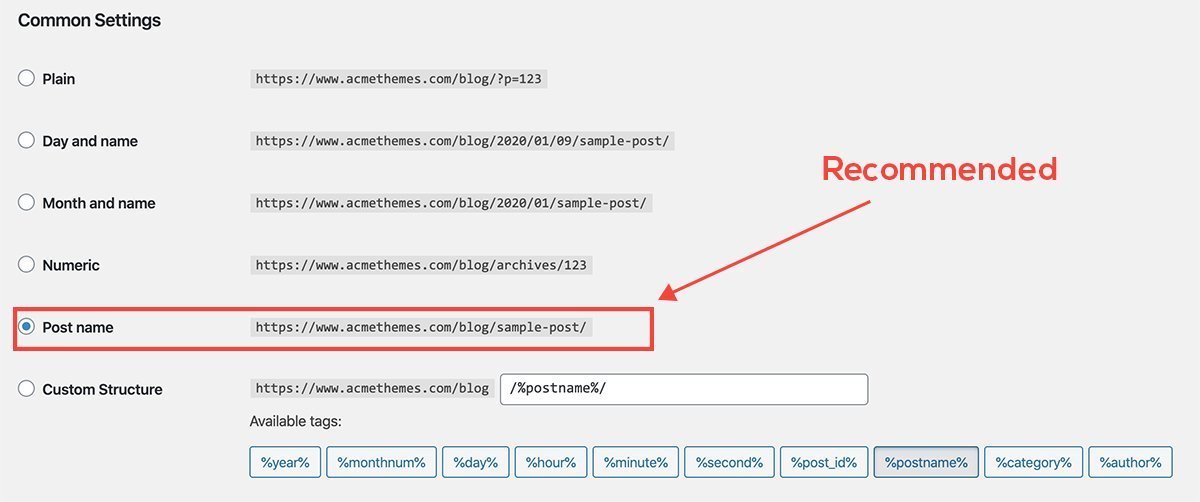 ---
14. Maintain Proper Internal Links

Internal linking is one of the important factors from an SEO perspective as well as the user's perspective. Internal linking helps in navigating the different contextual pages within the website. It does not only retain the people but also gives search engines a relevant context.
---
15. Make Your Site Easy to Navigate
In order to provide easy navigation to your site, you vane to make your website clean and minimalist. Unless you have a news portal website, categories and pages should properly be placed so that the reader could easily navigate through different sections os the website.

---
Other SEO Articles:
✅WordPress 301 Redirect – Step By Step Guide 
✅What is Duplicate Content? How to Avoid it?
If you liked this article, then consider following us on Twitter and Facebook and LinkedIn.