How to Create a WordPress Website in 5 Easy Steps in 2023
Today, everyone is going online.
From small stores to big supermarkets, they are already expanding their online-based customer. As there are a growing number of people on the internet, you have to be found on the internet. The popularity of the Internet has prompted businesses of all sizes to have an online presence in the form of a Website.
You now are no more a local vendor. You can reach millions of customers across the globe with the help of the internet. To reach to global audiences, the best way is to build a website that can be accessed from every corner of the globe.
Building a website is not a big deal in today's time! Back in the old days, only tech-savvy or technically expert people could build websites. But today, launching a website became quite easy. Especially, with the rise of the Content Management System (CMS) like WordPress, anyone can build and launch a website.
In this article, we are going to discuss the Website Building process in 5 easy steps.
Let's get started!
---
Why Do You Need a Website in 2023?
There are lots of channels you could reach people. Such as social media channels, email, and forums.  But the best option among these is having a website.
If you do not have a website for your business then your business is not performing to its fullest capabilities. At least in today's time.
Having a website have multiple benefits. They can be listed below –
You can reach global customers by widening your demography and geography
You will have full control over your website design, content
You can increase sales by giving your customers an opportunity to buy online
Having a website helps customer's convenience
A website increases business credibility
You can serve your customers 24×7
Build your customers base
A website helps in gathering the information of your customers and building a strategy to serve better marketing
and many more …
---
Here are 5 easy steps to create a website in 2021!
1) Buy Domain and Get Hosting
---
What is a Domain Name?
Domain name is the phrase that is used to identify the IP address of your website. Domain names are used to identify specific web pages. For example, acmethemes.com is a domain name. The purpose of the domain name is to minimize the complexity of every webpage's accessibility. Without a domain name system, you would have to memorize the complex IP address for every website.
Tips to choose domain names
Try to pick up a short name
You can use numbers but avoid using numbers and hyphens
Pick up a name that reflects your business
Get Hosting
---
Investing in a reliable hosting service is an important part of your business. If you do not have reliable hosting, your website will not be available to the users at the time of the query (or maybe load slowly). If your website is not available, Google can not find you, and once Google notices it, your website will not be indexed.
SiteGround – [ Reliable Hosting ]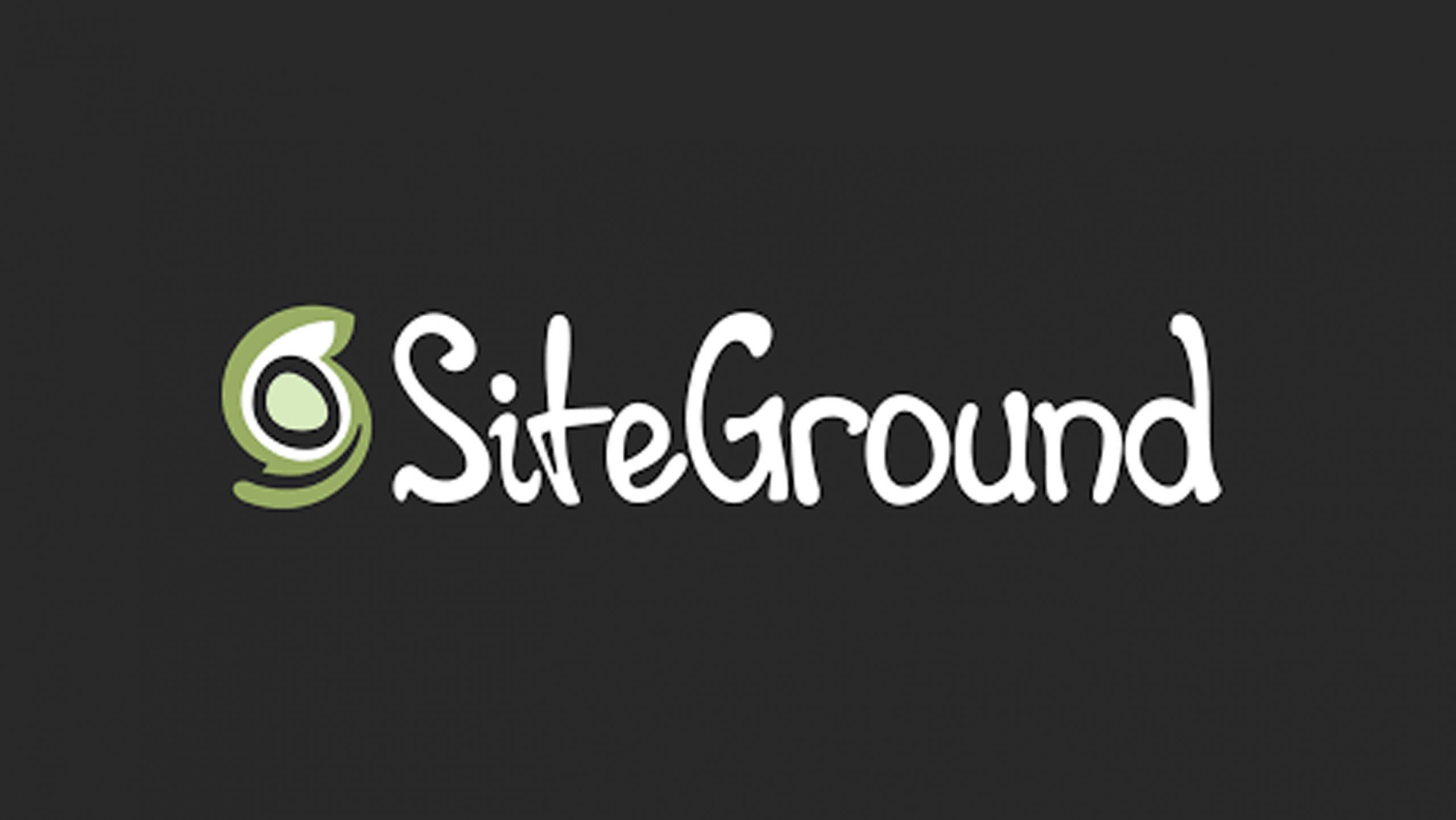 SiteGround is one of the most popular hosting providers recommended by WordPress.org. They have a quick support team that provides 24/7 support. SiteGround has various features for managing WordPress sites: one-click install, one-click staging, built-in WP caching, automatic upgrades, WP-CLI, git integration, and more.
---
Kinsta [Best WordPress Hosting ]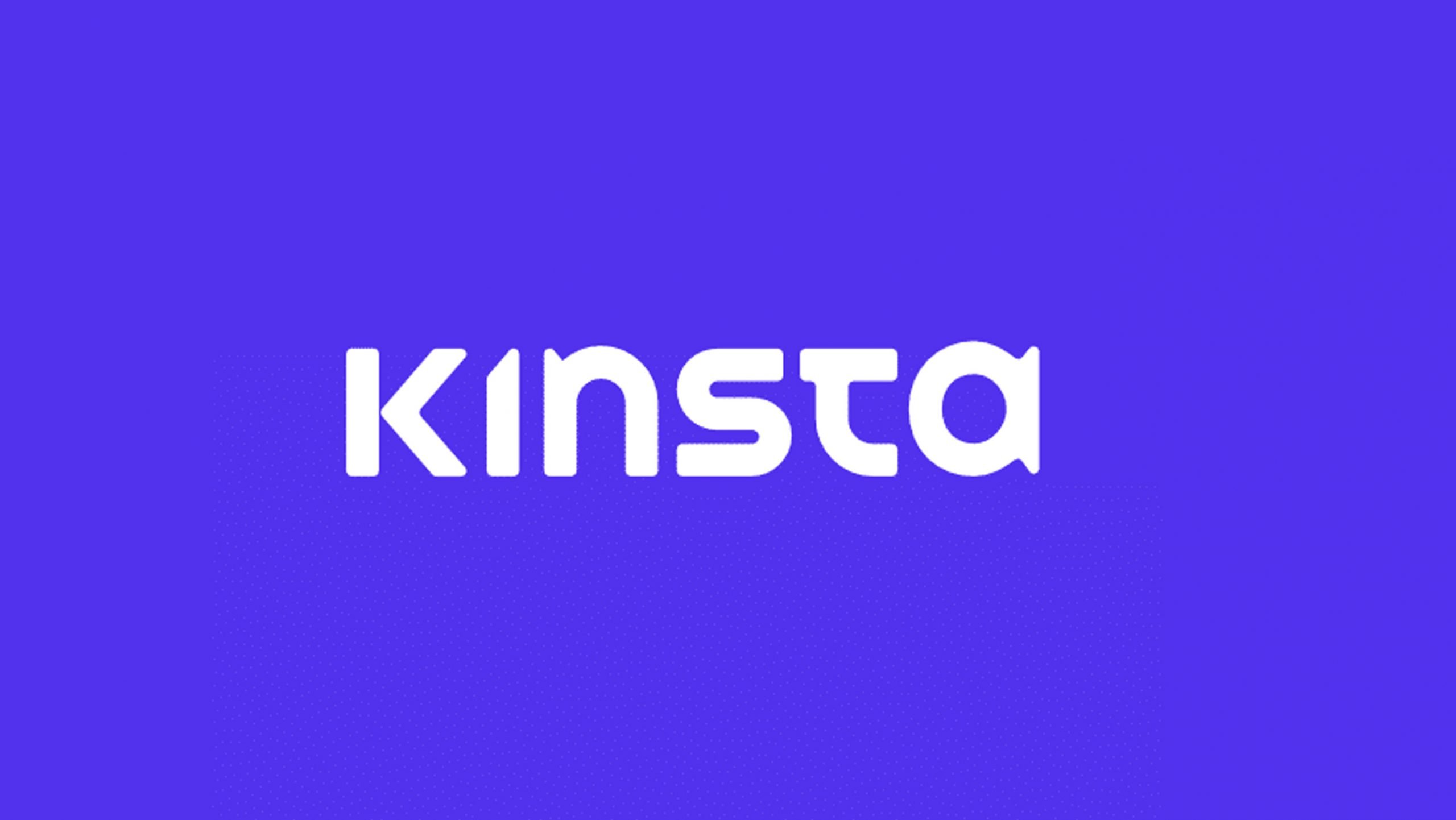 Kinsta is another best WordPress hosting platforms. Unlike the regular cPanel admin, they have a distinct and their own custom panel which is much easier and more flexible. It offers Business, Enterprise, and Custom hosting solutions based on the user's needs. It provides excellent performance along with high security. Some of its important features include optimized backups, free migration, supports of SSL, high speed, and many others.
---
Bluehost [No. 1 Hosting Recommended For WordPress Website ]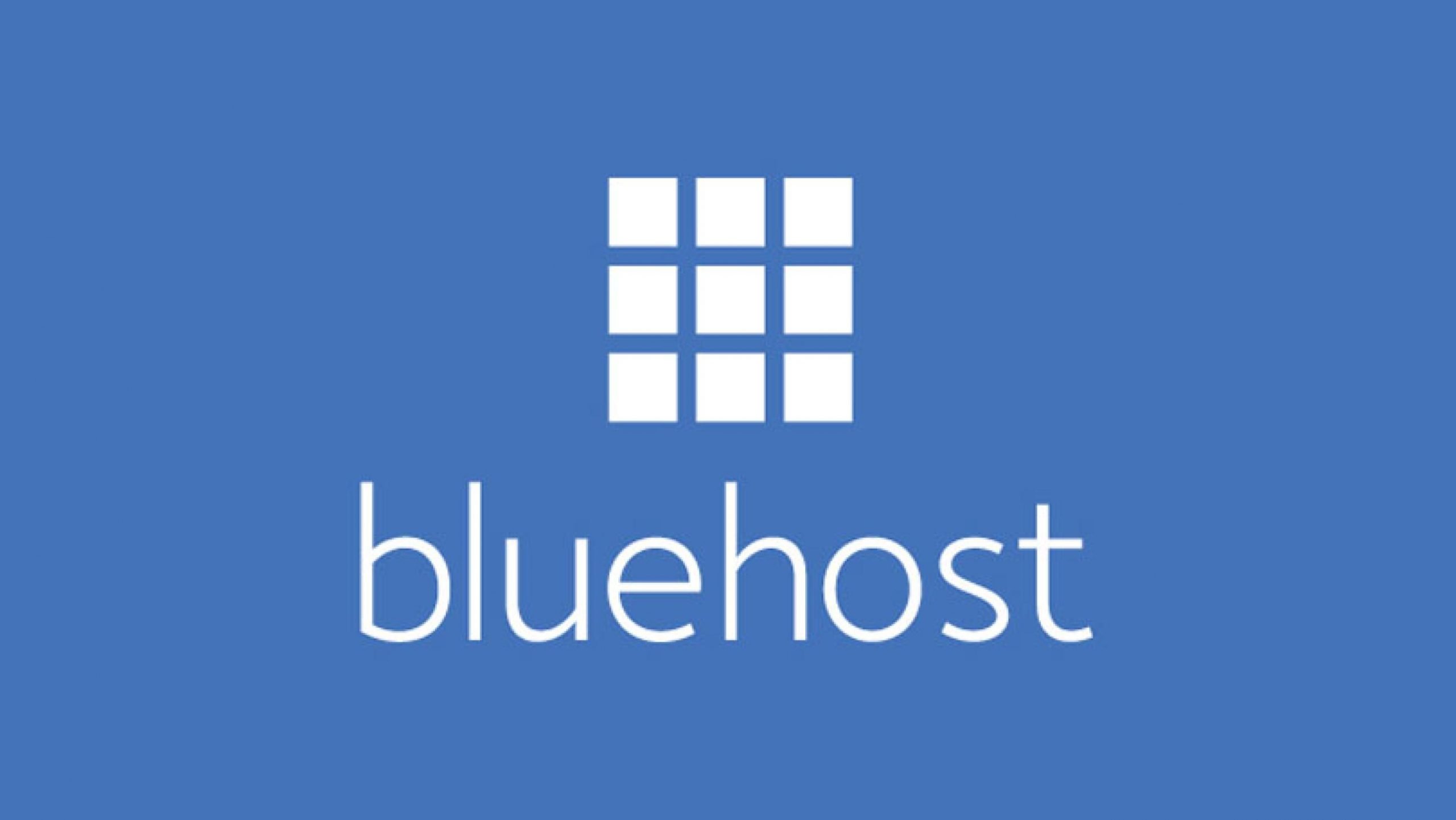 Bluehost is another best hosting company recommended by WordPress.org. Bluehost powers over 2 million websites, and Bluehost offers the ultimate WordPress platform. Tuned for WordPress, Bluehost offers WordPress-centric dashboards and tools along with 1-click installation, a FREE domain name, email, FTP, and more. Easily scalable and backed by legendary 24/7 support by in-house WordPress experts.
---
2) Install WordPress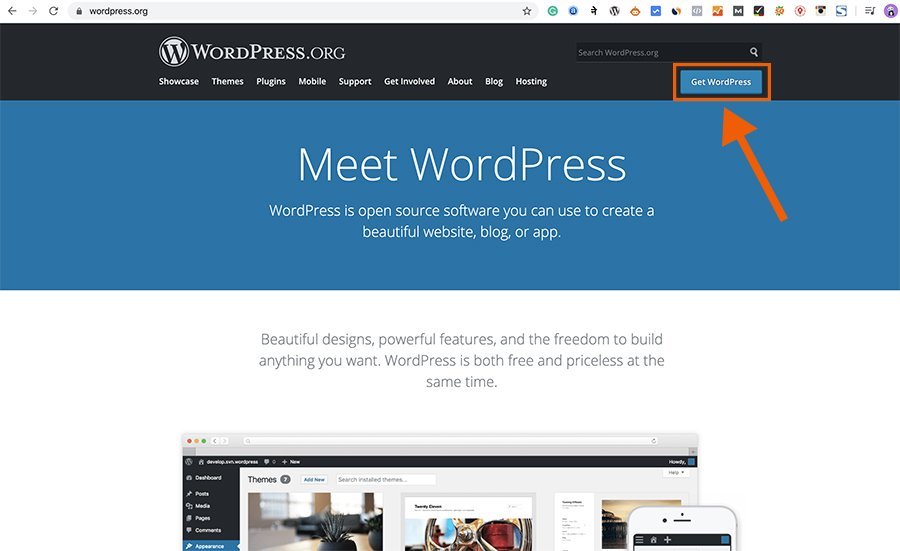 What is WordPress?
WordPress is open-source software to create a beautiful website, blog, or app. WordPress is a top Content Management System (CMS) in the world today. WordPress powers more than a quarter of all websites in the world. Millions of people use WordPress to build a website including some big companies like CNN, TechCrunch, SONY, New York Times, TED, etc.
Let's look at WordPress Statistics as of February 2020
WordPress is used by 62.4% of all the websites whose content management system we know. This is 35.7% of all websites.
WordPress blogs are written in over 120 languages, including Spanish and Dutch
WordPress users include CNN, TED, UPS, CBS Radio, TIMES, Tech Crunch, etc
Over 409 million people view more than 20 billion pages each month.
Users produce about 70 million new posts and 77 million new comments each month.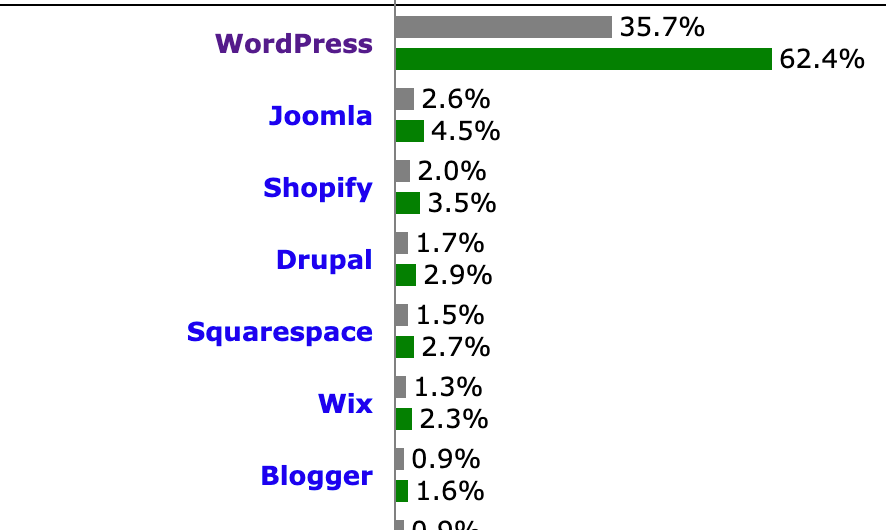 Why WordPress?
Here are the 10 reasons to use WordPress to build a website.
It is Free and open source

It is flexible
There are more than 54000+ WordPress plugins
WordPress theme rich
Expert community
Easy backup
It is secure
WordPress is SEO friendly
WordPress is responsive
Being said that, WordPress is truly a great platform that allows us to customize and build a website that we want. Here are the 10 Reasons to Build a Website on WordPress platforms.
---
Essential WordPress Setting For New Website
1) Create Essential Pages
The second most important thing to do before publishing the first blog is to create essential pages like About, Privacy Policy, Terms and Conditions, Contact Page, Affiliate Disclaimer (If you running some kind of Affiliate Programs), GDPR compliance, etc.
Creating these pages with detailed content helps your website proves to be authentic. Also when you apply for some affiliate programs, or partnerships, and monetize your blog, the second party clearly checks for these pages. Having these pages also let your potential and existing customer know more about you.
2) Set Up Permalink in Right Way
Permalink setting of WordPress lets you set how the permanent URL structure of your individual posts, pages, categories, and tag archives will be. Permalink structure plays a great role in SEO and site ranking as the URL is the gateway for the web crawler.
"Permalink" – the name itself suggests that this is the permanent link of each post (Uniform Resource Locator-URL). It is also called the web address of the post that should not be changed once it is set. The following figure shows an example of a URL.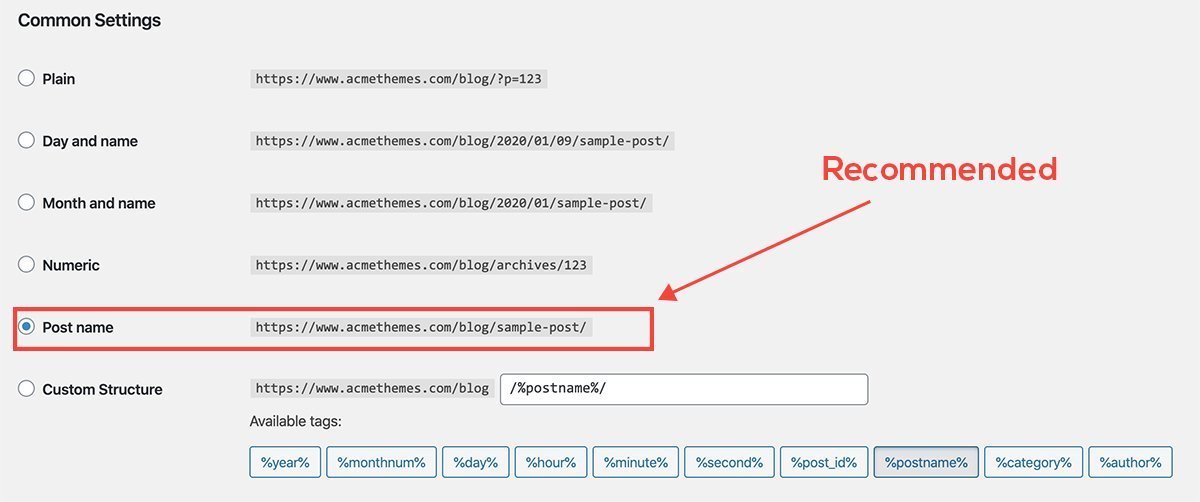 3) Setup Google Analytics and Google Search Console
Another important thing to do right after the installation of WordPress (new website) is to configure Google Analytics and Google Search Console. Google Analytics is the most popular tool by Google used to measure the visitors to your website. By using Google Analytics you can track visitors, how they came to the site, where are they from, which demographics, the most popular content, and lots of other results.
Google Search Console, on the other hand, is a tool by Google that helps you to monitor, maintain, and troubleshoot your site's presence in Google Search results. The difference between Google Analytics and Google Search Console is, that Analytics is user-oriented, providing data related to those who visit and interact with your website. Likewise, Google Search Console is search-engine focused, providing tools and insights that can help site owners improve visibility and presence in the SERPs.
4) Install Robot.txt and Sitemap.xml
Installing robot.txt will help your site to establish communication with web crawlers and other web robots. Robot.txt is a small file that allows the website owner to specify the specific pages or areas of the website to be blocked from scanning or processing. It also tells web robots which pages to crawl. The slash after "Disallow" tells the robot to not visit any pages on the site.
Also, install sitemap.xml or sitemap.html. SEO plugins like Yoast automatically create a sitemap.xml file for your website. Basically, A Sitemap is an XML file that lists the URLs for a site. It allows webmasters to include additional information about each URL: when it was last updated, how often it changes, and how important it is in relation to other URLs in the site.
5) Configure the Discussion Section
Another important setting in WordPress before publishing is configuring the discussion section. In the WordPress site, you get lots of spam comments so you should configure in a way that you stop getting spam comments. There are lots of plugins that stop spam comments however, you can also control these types of comments. You can even block the users from commenting on specific posts.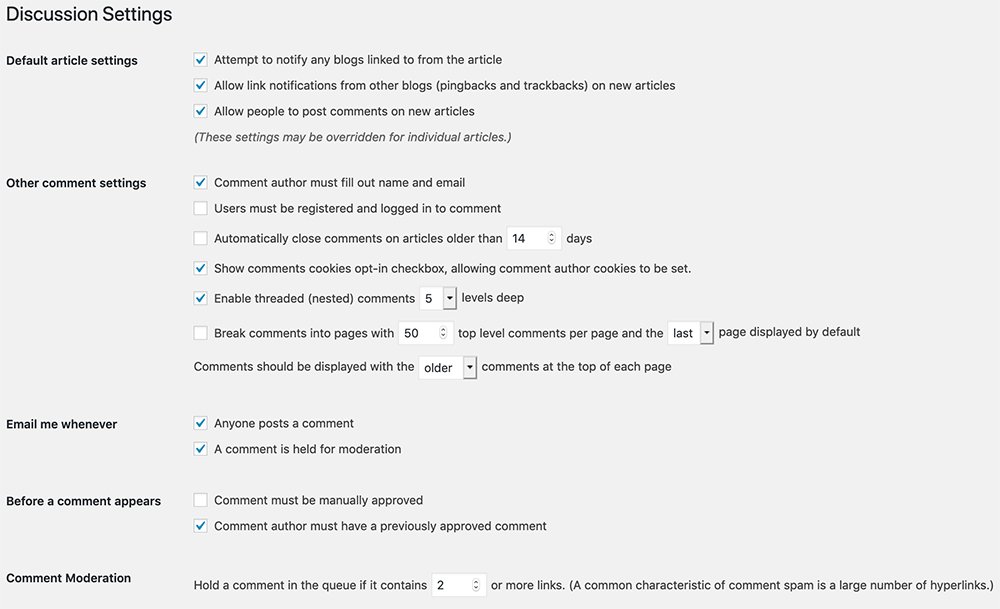 ---
3) Install Plugins
After setting basic settings, you need to install essential plugins.
Plugins extend extra functionality to your website. But while choosing plugins, you need to install only those plugins which are essential for the website. Unnecessary and broken plugins harm your website.
Here we have listed 10 essential plugins that a new website must have.  These plugins are –
Among many WordPress plugins, these are must-have plugins that help you extend your website's functionality. Let's look at these plugins one by one –
1. Gutentor 
Gutentor is a Gutenberg-based page building block that helps you to build all types of professional websites without having programming knowledge. Its ready-made blocks and templates allow you to build the website's components with simple drag-and-drop features. The blocks and templates come with highly customizable features.
2. Jetpack by WordPress
Jetpack plugin is a multipurpose plugin that gives you everything you need to design, secure, and grow your site in one bundle. With Jetpack, you can: Fully customize your site with free themes, image tools, and rich content.
It also helps you guarding you against brute-force attacks and unauthorized logins. The basic protection is always free, while premium plans add expanded backup and automated fixes.
3. RankMath
RankMath is easy to use simple and secure WordPress SEO plugin. It helps you to better optimize your content for better ranking and driving traffic to your website. Although this plugin is new in the SEO market, RankMath has received positive responses from its users.
Check Out – Yoast vs RankMath SEO comparison 
4. Social Sharing
For a website, a social sharing option is a must. With the help of this plugin, readers can easily share the content through their different social media channels. This helps in reaching out to different customers.
There are lots of social media sharing plugins, but my personal favorite plugins are Social Sharing Buttons – by Mediavine. But there are tons of plugins you can choose from.
5. Table Designer Plugin 
On every website, you need a table to present some of your data in tabular form. In this case, you need the right table plugin for WordPress.  There are mainly two popular table designer plugins, TablePress and Ninja Table. You can use these plugins to design tables for your posts and pages with their easy-to-use features.
6. OneSignal Push Notification 
OneSignale helps you to increase user engagement on your website by sending visitors targeted push notifications. This plugin makes sure that users just keep coming back. It is a very easy-to-use plugin and takes a few minutes to install.
You can configure notification delivery at preset intervals, create user segments, and customize the opt-in process for visitors.OneSignal's free plan allows targeting up to 30,000 subscribers with push notifications.
7. Form Builder
Form builder plugin allows you to create forms in your WordPress. There are many form builder plugins in the market, but among them, the popular form builder plugins are Contact Form 7 and Ninja Forms. These plugins help you to create beautiful, professional contact forms with drag & drop feature in minutes.
8. Broken Link Checker
Broken links on websites harm your website's health. You need to take care of the link you have maintained on your website. If your links take users to 404 pages or broken pages, the search engine considers it a negative aspect of SEO.
Broken Link Checker plugin allows you to check the broken links of your website so that you can manually take action to fix the links. This plugin gives you notifications of each and every broken link.
9. Updraft Plus
You need to have a regular backup of your website data in order to keep you safe from unexpected data losses.
UpdraftPlus is a WordPress plugin for the backup and restoration of website data. It is the world's highest-ranking and most popular scheduled backup plugin, with over two million currently active installs.  You can back up your files and database backups into the cloud and restore them with a single click.
10. Cache Plugin 
Website speed is an important aspect when it comes to ranking. Google takes care of how fast a particular website is loaded and decides which website to rank higher on its page. So, in this case, a caching plugin comes into action. A caching plugin generates static HTML pages of your website and saves them on your server. Whenever a user tries to access your website, your caching plugin serves up the lighter HTML page instead of processing the comparatively heavier WordPress PHP scripts. This helps in reducing the overall load time of your page.
Check Out – 10 free techniques to speed up your WordPress website
---
4) Design Website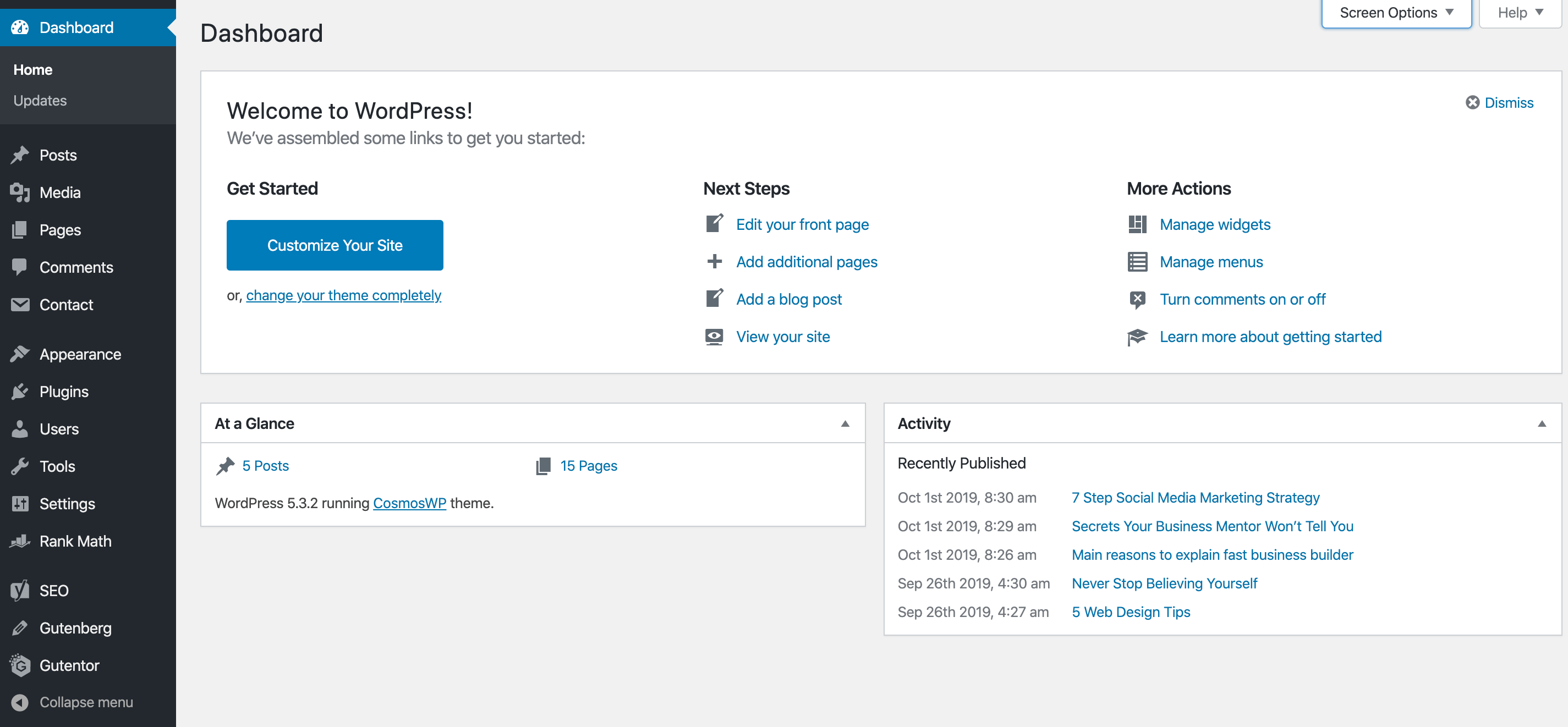 Designing a WordPress website is one of the most challenging jobs I have ever experienced.
You have to play with lots of customization, header, footer, navigation, menus, and all. But now you don't need to worry about the designing aspect of your website.
You can simply use Gutentor to create any type of website within very little time. Let's know more about Gutenetor.
What is Gutentor?
Gutentor is a complete page builder based on the Gutenberg blocks. It is a new innovative way to create blocks and follow best practices and guidance on how to design, build and manage web page content and pages.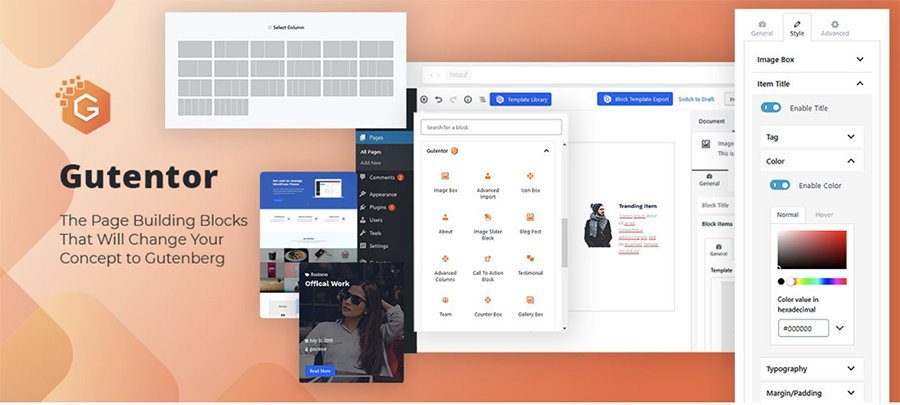 Features of Gutentor
Gutentor Element
Gutentor Module
Gutentor Widget
One-click Demo Templates Library for ready-made templates and blocks
Faster Designing Experience
Complete Webpage building blocks with all necessary features
Extremely simple, without adding row/columns, just adding block is sufficient to make a beautiful website
Repeater field to create items inside blocks with drag and drop reorder, edit, delete options
Highly customizable row/columns options available for creative designers
Advanced options on each block including HTML Tag, Background, Border, Box-shadow, Margin-Padding, Svg shape divider, and built-in animations.
Block Template module on each block, Single block multiple design Template,
Individual elements full styling options
Device-specific responsive controls
Advanced Typography Options which includes all available google fonts and systems fonts
Video background Options
Inline, Internal or External CSS files for dynamic CSS
Find the video tutorial about Gutentor here.
---
5) Publish Your First Blog
Publishing quality is one of the important approaches to winning the Google ranking. Let's look at the basic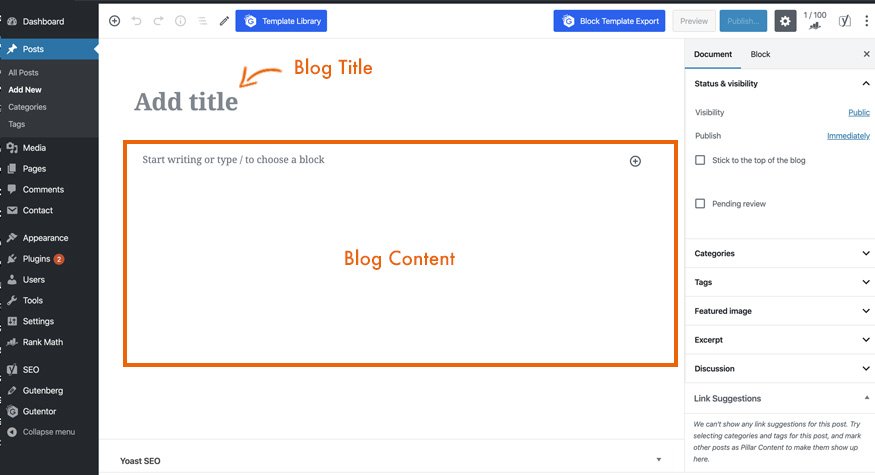 You can add new blog from the Dashboad>Posts>New Post 
Things to consider while publishing a blog post
Do Keywords research
Develop original content
Focus on content formatting
Find relevant images
Maintain internal linking
Check the mistakes before publish
1. Keyword Research
Keyword research is the first phase of your content development strategy. An article developed without proper keyword research is like pouring water in the sand. So, before start writing a post on a particular topic, you should conduct proper keyword research. Keyword research involves, finding out the primary keyword, analysis of search volume & competition, keyword difficulty, pages that are already ranked for, and finding out the LSI keywords. So, perper keyword research is very crucial for every blog post.
There are lots of Keyword Search Tools in the market. Some of them are available for free with limited features. Google Keyword Planner is the best free keyword search tool. This tool lets you analyze, keyword search volume, competition, keyword difficulty, Cost Per Click (CPC), etc.
2. Develop Original Content
After the keyword research, write quality content so that you provide value to your readers. You have to develop quality content to be safe from duplicate content.
3. Content Formatting
For better ranking, your content should be well formatted. Well-structured content helps your reader to read content more easily and also it is good for search engines.
These are the 5 key content formatting steps.
Use headings
Use bulleted and numbered lists
Use bold text for memorable phrases
Use relevant graphics and images
Give photos helpful captions
4. Find Relevant Images
According to the Http Archive report, images make up on average 21% of a total webpage's weight. Along with the texts, images are the most important elements on a website. Search engines like Google also rate text content with images better than content without images.
Check Out – Image Optimization Guide for WordPress
5. Link Internally
Internal linking is the process of linking one content to another according to the context within the same website. It helps your readers to find more relevant posts on the website. Internal linking is one of the important factors from an SEO perspective as well as the user's perspective. Internal linking helps in navigating the different contextual pages within the website.
6. Check The Mistakes Before Publish
Before publishing your content, you have to check properly whether there are grammatical mistakes, broken links, or some other mistakes in sentences.
It is a good practice to conduct a content examination before publishing it.
---
Related Article 
If you liked this article, then consider following us on Twitter and Facebook, and LinkedIn.